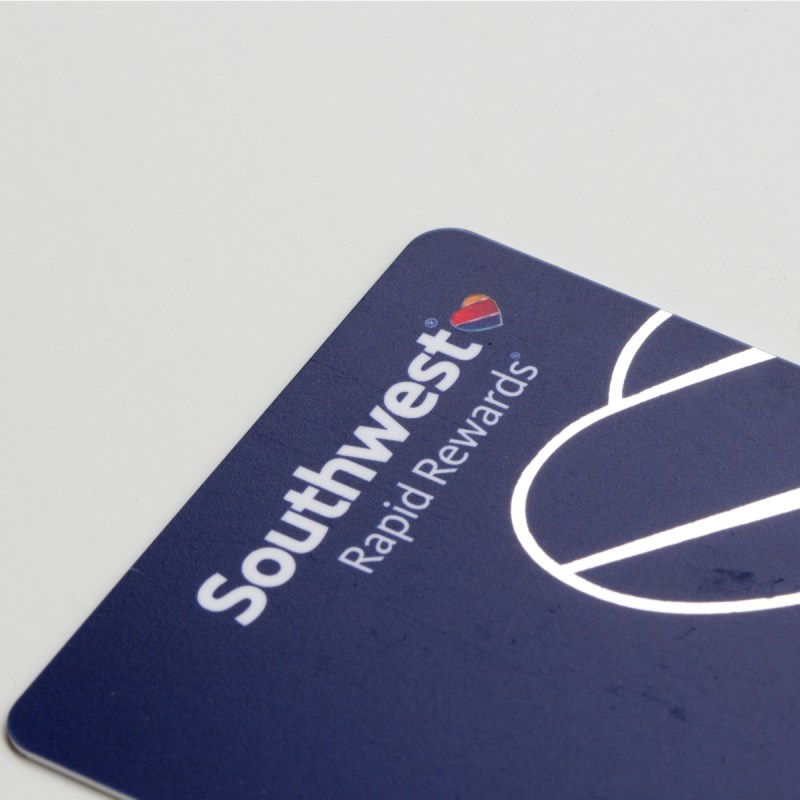 A valuable travel pass is becoming more attainable. Southwest Airlines is launching a promotion to give more travelers its coveted Companion Pass — allowing one person to travel with you for (almost) free!
What Is The Companion Pass
Southwest Airlines offers arguably one of the most valuable travel deals: the Companion Pass. It allows you to designate one person to fly with you for only the cost of the taxes. That's typically $5.60 one-way ($11.20 roundtrip) for domestic flights, but can be higher for certain international flights. And get this — your companion can fly with you on flights you book with money and points. That means, if you cash in points to book your flight then book the companion's flight, all you pay for are the taxes on both flights. That's a great benefit!
To use the Companion Pass, you must first book your flight, then book your companion's flight. You must be on the same flight. So, if you cancel your portion, the companion will automatically be canceled. You can change your companion, but only three times per calendar year. Perhaps you want your spouse to be your companion for a trip, then change it to your child, then your mom, then back to your spouse — that would be three times and your spouse would now be your companion for the remainder of the year.
Credit Card Promotion
Typically, you have to earn 125,000 rewards points or fly 100 qualified one-way flights per calendar year. But, starting February 11, 2022, new Southwest credit card holders will earn a Companion Pass plus 30,000 points, after spending $5,000 in the first 3 months. Again, this offer is for new credit cards only.
In addition, normally when you earn the Companion Pass, it is good for the remainder of the current year, as well as the entirety of the following calendar year. So, if you earned it in May 2021, it would be good until December 31, 2022. However, with this promotion, the Companion Pass will be good from the time you earn it until February 28, 2023.
Different Credit Card Options
There are several credit cards to choose from, depending on your needs. The base card — Southwest Rapid Rewards Plus Credit Card — is $69 a year and offers two points per dollar spent with Southwest and some partners (then one point per every other $1 spent). The next is the Southwest Rapid Rewards Premier Credit Card which is $99 a year and earns you three points on money spent with Southwest, plus an anniversary credit and other perks. The highest card in the personal line is the Southwest Rapid Rewards Priority Credit Card. For $149 a year, you earn points, plus a yearly travel credit, four upgraded boarding positions, and more anniversary points. Here's a look at how all the cards compare against each other.
Southwest also offers two business credit cards, but they are not part of the current Companion Pass promotion. They are, however, offering bonus miles for new business credit card holders.
Bottom Line
I have a Companion Pass and I believe it is worth the effort. It allows our family of four to travel for the price of three people, thus stretching our travel budget further. Plus, the flexibility to change your companion is beneficial. I once flew with my daughter to visit my parents, where she was my companion. A week later, I switched my companion to a friend and we flew to the Bahamas for a girls' weekend. Again, keep in mind that you can only change your companion three times in a calendar year, so plan accordingly!
Southwest's Companion Pass is not beneficial for every traveler, however. If you are a frequent traveler to Canada or Europe, for instance, the pass is not valuable because Southwest does not fly to these destinations. So, as you consider trying to earn the Companion Pass, it's best to weigh how much you will use it versus the requirements to earn it.
Once you get that Companion Pass, you and a friend can check out our country-by-country guide to the Caribbean and Mexico to pick out your next destination!