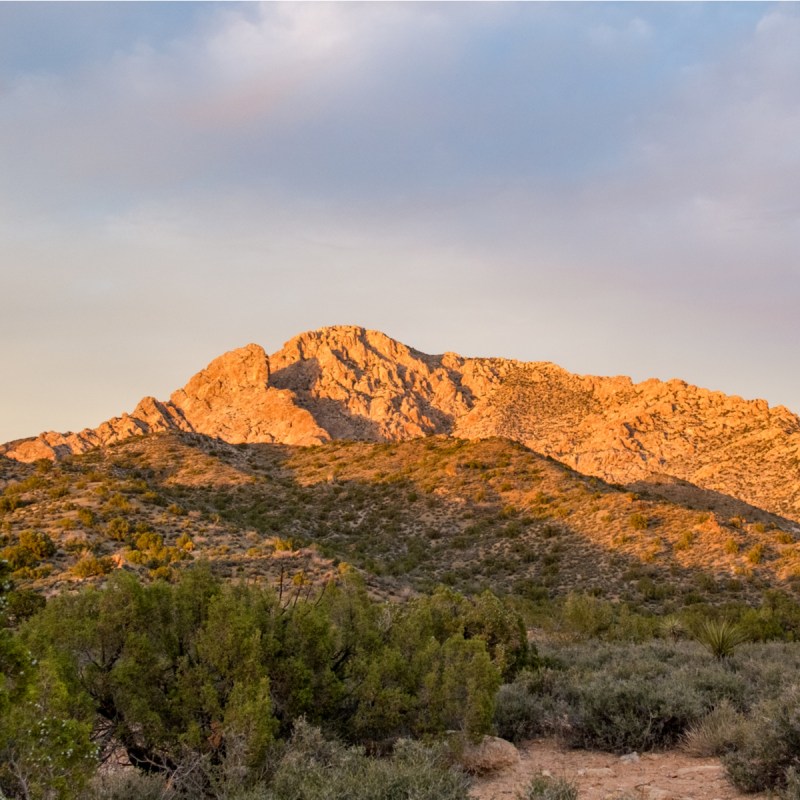 Although work has been underway for more than 20 years, efforts to have an area in Nevada designated as a national monument took a considerable step forward last week.
U.S. Representative Dina Titus, who is from Las Vegas, said at a press conference last week that she intends to introduce legislation in Congress to establish Avi Kwa Ame National Monument, the Associated Press reports.
The proposed Avi Kwa Ame National Monument is a 703-square-mile area south of Las Vegas. Conservation groups, elected officials, and tribal leaders note that it is biologically diverse and is culturally significant to Native Americans.
Titus also sent a letter to Deb Haaland, U.S. Interior secretary, and Brenda Mallory, chair of the Council on Environmental Quality, announcing the upcoming legislation and asking for their support.
"A robust coalition of tribes, local communities … the Nevada Legislature, conservation groups, recreation interests, and other stakeholders are working to establish the Avi Kwa Ame National Monument to permanently protect these treasured lands," Congresswoman Titus wrote. "We have an opportunity to preserve a place of deep sacred reverence filled with natural wonders and vibrant scenery of several mountain ranges. Avi Kwa Ame is the Mojave name for Spirit Mountain, the center of creation for Yuman-speaking tribes, and the surrounding landscape."
Protection For Wildlife
If it is designated as a national monument, Avi Kwa Ame would be slightly larger than the Okefenokee National Wildlife Refuge in Georgia and Florida.
"The area is a magnificent extension of the Joshua Tree Forest and majestic landscapes already protected by the Mojave National Preserve and Castle Mountains National Monument immediately adjacent across the California line," the Sierra Club explains. "These protections would safeguard a complex, connected natural system that helps us protect endangered species, invite more people to enjoy public lands, and act as defense against climate disruption."
The area is home to a high density of golden eagles, as well as bald eagle, peregrine falcon, and western screech owl populations, the Sierra Club notes.
It's also the native habitat for the federally threatened desert tortoise as well as Nevada's state animal, desert bighorn sheep. The proposed monument would also protect an important migratory corridor used by a herd of those sheep.
Cultural Significance
The proposed national monument would include Spirit Mountain, a 5,642-foot mountain northwest of Laughlin, Nevada, called Avi Kwa Ame by the Fort Mojave Tribe. The mountain was added to the National Register of Historic Places in 1999 due to its cultural significance for tribes in southern Nevada.
Although Spirit Mountain "enjoys permanent protection" because it's part of the Lake Mead National Recreation Area, "the sacred landscape associated with it is still in need of permanent protection," Congresswoman Titus wrote in her letter to Interior Secretary Haaland.
"Our creation story places us directly in the center of this area," Shan Lewis, vice chairman of the Fort Mojave Indian Tribe, said at the press conference last week, the Associated Press reports. "Our efforts are to protect these places of significance and sacredness while maintaining their integrity as a place of home and worship."
How You Can Help
There is an online petition called Honor Avi Kwa Ame that supports the proposed Avi Kwa Ame National Monument. The petition page also give more information about the proposed monument.
If you'd like to learn more about similar topics, be sure to visit our history and culture coverage, including our Native American and UNESCO World Heritage Sites categories.