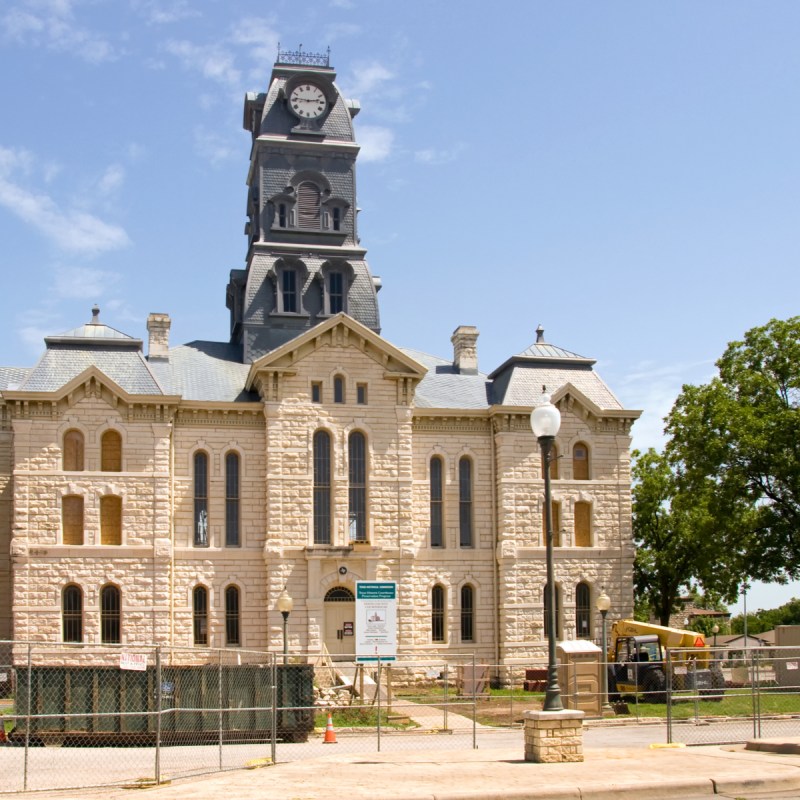 Texas is the largest state in the U.S. after Alaska, so it stands to reason that Texas has a variety of small towns to consider when it comes to retiring. As a native Texan who has lived nowhere else but in the Lone Star State, it's hard to think of retiring anywhere else. I've grown to love what Texas has to offer and can't think of anywhere else I'd like to call home in my later years of life. But to get out of the hustle and bustle of city life when it's my time to retire, I will lean towards a small town that offers a slower pace of living. That's precisely what you'll find in this article: small towns in Texas to consider for retiring.
The state of Texas, in general, is a great place to retire because of its lower cost of living, low crime rate, and absence of state income tax, which helps your fixed income last longer. Retirees can also enjoy mild winters, cultural opportunities, and closer proximity to large cities like San Antonio, Houston, Austin, and Dallas.
Whether you've set your mind on retiring in Texas or are just considering it, then you'll want to check out this list of some of the best small towns to retire in Texas. I've listed my favorite small cities in no particular order.
1. Granbury
Where else can you enjoy lake life, nightlife, festivals, and many 18-hole golf courses to choose from to swing a putter? Granbury also has a lovely (and lively) historic town square full of restaurants with outside seating, breweries, and boutiques. If that's not enough for consideration, Granbury Lake is within walking distance with easy access from the square. If big city life is still in your system, Fort Worth is not far away.
2. Brenham
One of the most charming towns in East Texas, in my opinion, is Brenham. It boasts over 100 historic buildings, has a bustling downtown full of shopping, dining, and live events that draw in people from everywhere, and is home to the famous Blue Bell Ice Cream. So if you have a sweet tooth for ice cream, you're in luck. Brenham is surrounded by other charming small towns as well. Anywhere in this area would make an excellent place to retire if you like the slower pace of life. If you ever get the notion to visit a major city, Houston is only 74 miles away. Get to know the town in this article — 11 Best Things To Do In Charming Brenham, TX.
3. Gruene
A Texas Hill Country charmer! I can't think of a better small town to live in than one with the Guadalupe River running through it. Even though Gruene, TX is part of New Braunfels, so many of us deem it as its very own town. Gruene is on the national register of historic places, and Gruene Hall — the oldest dance hall in Texas – is in the center of it all. Lots of shopping, eating, and walking are what you would be doing in this town.
4. Kemah
Kemah is a city on Galveston Bay known as the "Gateway to the Bay." Perhaps life on a houseboat sounds appealing to some. But certainly, someplace on the water could be the perfect setting for your retirement home. You would be near and perhaps walking distance to the Kemah Boardwalk that offers waterfront dining, theme-park rides should the kids come for a visit, plus a variety of shops and fun nightlife.
5. Port Aransas
Port Aransas is a beachcomber's paradise and a small town close to the Gulf Coast and Corpus Christi. If enjoying watersports of all kinds is your way of staying in shape in your retirement years, Port Aransas would be a great place to check out. Grab a boat or find a tour guide to help you find bottlenose dolphins, snorkel to see coral reefs, or try out saltwater kayaking. You'll have a body of water at your fingertips to do all that and more.
6. Glen Rose
This small town on the Paluxy River makes an excellent choice for retirees seeking an outdoor playground. The Dinosaur Valley State Park is nearby for hiking, geocaching, picnics with the grandkids, et cetera. The historical downtown square and everything else Glen Rose has to offer make it a great place to call home that's not far from the big city of Fort Worth.
7. Bastrop
Bastrop offers the outdoor retiree a place to fish, paddle, and play on the Colorado River. When the day is over, wander the historic downtown or catch the wild animals at the zoo. If having nearby medical centers is a concern, there are plenty in Austin, about a 30-minute drive to the northwest. And when the grandkids come to visit, Bastrop is filled with family-friendly activities for all to love, including the beautiful suspension bridge where you can hike, bike, walk, or jog across the Colorado River.
8. Small Border Towns
Border culture is huge in Texas, especially in the south. If it's something you're thinking about, you may want to do some research on the Rio Grande area, including towns like Zapata, Carrizo Springs, and Presidio (where Big Bend National Park would be your playground). If a slightly larger town is your quest, then consider a city like Eagle Pass, where the fishing in the Rio Grande is outstanding — or so I've heard.
I included these border towns on my list because of my Spanish-speaking friends who mentioned to me that a small border town would be their choice of retirement to cross over into Mexico whenever they wanted. Plus, warmer weather is something to be enjoyed in this area.
Also, if you like butterflies, you're in for a treat because the southern tip of Texas has more butterflies than anywhere else in the country (over 300 species). The best times to see the butterflies are in October and November.
9. Cedar Creek Lake
If living right on the lake appeals to you, consider one of the small towns like Gun Barrel City on Cedar Creek Lake for your retirement home. Before my 83-year old mother decided to sell the family lake house on Cedar Creek Lake and move closer to me, this was her and my dad's retirement home. They both couldn't think of a better place to retire than at our family vacation home of over 50 years. Cedar Creek is a man-made lake where houses are built right on the shore, complete a boat dock, a boat slip, and a beautiful green lawn. Fishing for bass is tremendous on the lake and boating, water skiing, jet skiing, and swimming are also possible.
I spent many years on this lake, and I can attest to it being a wonderful place to call home. Your grandkids will certainly not hesitate to come for a visit! Gun Barrel City and other small towns are just a short drive southeast of downtown Dallas, so if shopping in the big city still appeals to you, driving into Dallas would be an excellent day trip.
10. Johnson City
Johnson City is located near Fredericksburg and is a perfect area for wine enthusiasts. There are hundreds of wineries in close proximity with natural beauty all around. With a population of only 2,233 people, Johnson City could be a better option if, after scoping out the more prevalent town (Fredericksburg) that retirees might think of first, you find it's too expensive and too crowded. Plus, you have the beautiful Pedernales Falls State Park at your fingertips.
11. Mineola
With a booming main street full of life, including charming boutiques and mom and pop shops, downtown Mineola has a reputation for having one of the best downtowns in East Texas. I first came across this small East Texas town when I searched for a wine and yoga place. Not only did I find a yoga retreat, but I liked it so well that I went back two more times that next year. The beauty of the backroads and the downtown area suited me very well. Mineola should be one of the places on your search list for retiring.
12. Horseshoe Bay
Horseshoe Bay is a prime small town for retirees, especially if you love to golf and love to spend time on the water. The Horseshoe Bay Resort is known to have an excellent golf course where people from miles away come to check out. Plus, there are so many watercraft opportunities such as kayaking, canoeing, boating, and fishing right on Lake Lyndon B. Johnson, which can be done all year round because of the climate.
13. Jefferson
Another small town in East Texas to consider for retirement is Jefferson. You've got Caddo Lake in your backyard, along with a historic downtown that always has something going on and beautiful bed & breakfast establishments to gawk over. Jefferson is a place where you can walk slow, eat slow, do everything you want in slow motion — the town doesn't care.