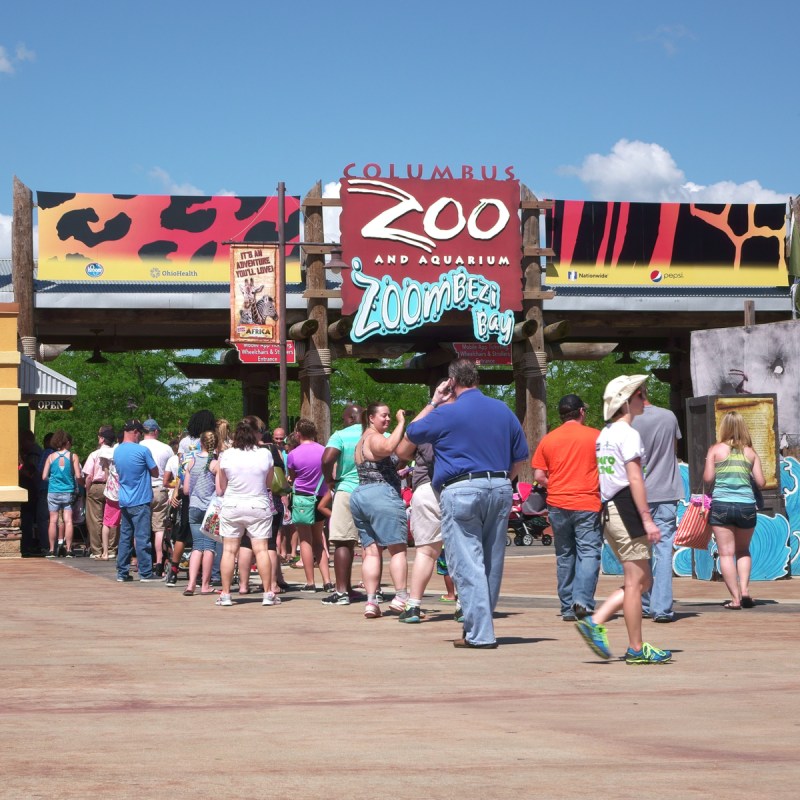 The zoo made famous by late-night television appearances starring its exotic residents has been dealt a big blow.
Earlier this week, the Columbus Zoo and Aquarium in Ohio lost its Association of Zoos and Aquariums (AZA) accreditation. The AZA decided to revoke accreditation after discovering improper business practices from former zoo employees, like famous zookeeper Jack Hanna, the zoo's director from 1978 to 1992. 
Hanna's questionable practices were highlighted in Michael Webber's 2021 documentary film, The Conservation Game, among other things. The film "cast a dark shadow" over the zoo and ultimately led to its loss of accreditation, according to Dan Ashe, CEO and president of the AZA.
"The puppy milling of animals for the entertainment business is quite troubling that's damaging to Columbus' reputation and the AZA reputation quite frankly," Dan Ashe told 10 WBNS. "We are asking ourselves how did we not see this during prior accreditation cycles?"
Accredited since 1980, and reaccredited every 5 years, the zoo is experiencing its biggest blow of 2021 and its first loss of accreditation in history.
The Conservation Game And Other Questionable Practices
The Conservation Game, which held celebrity conservationists under a microscope, features interviews with prominent figures in the conservation world, like Carole and Howard Baskin, Dave Salmoni, and former Columbus Zoo director Jack Hanna. 
"The film explores the largely unregulated U.S. trade in exotic animals, especially big cats like lions, tigers, and leopards and their connection to celebrity conservationists," said Naman Ramachandran for Variety. 
The AZA's main concern with Hanna and the zoo's practices, after watching The Conservation Game, is that he improperly used the zoo's animals for entertainment purposes as well as using non-AZA-accredited animals for late night talk show visits.
While the documentary seemed to be the AZA's breaking point for continuing to accredit the zoo, the group also pointed out improper financial practices from former Columbus Zoo executives Tom Stalf, former president and CEO, and Greg Bell, former CFO.
Stalf and Bell "resigned in March after an investigation by The Columbus Dispatch found they allowed relatives to live in houses owned or controlled by the zoo and sought tickets for family members to zoo entertainment events," according to AP News. 
The Columbus Zoo's Reaction
The news of the AZA revoking accreditation came directly after the Columbus Zoo's announcement of new leadership. Tom Schmid, president and CEO of the Texas State Aquarium, is set to take over the zoo's operations. Jan Ramer, the zoo's vice president of animal care, says its past employees should not reflect on the new leadership.
"It doesn't make us a bad zoo," Ramer told 10 WBNS. "This is a black eye because of the actions of a few individuals who are no longer here."
Ramer expressed her perplexity of the zoo's major loss and believes it is still able to operate at its highest ability despite mistakes from previous employees.
"We are an excellent zoo," said Ramer.
Although the zoo plans to appeal the AZA's actions and looks forward to being reinstated by 2023, its loss of accreditation does not mean that it will shut down; guests will still be able to enjoy the Columbus Zoo as if nothing happened and no layoffs will occur.