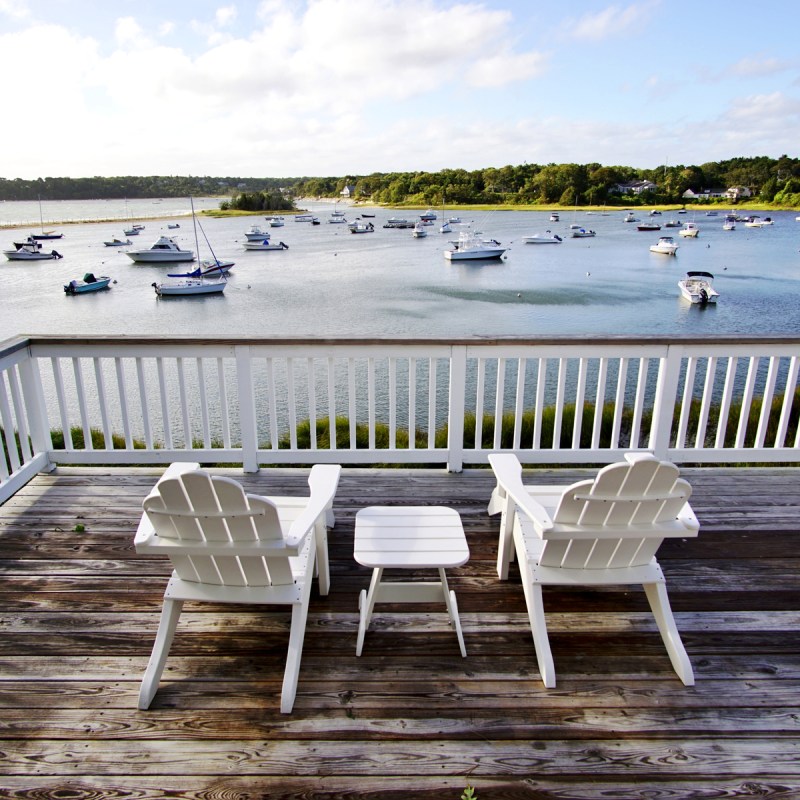 The idea of a romantic getaway is as different and unique as each couple's relationship. All romantic getaways, whether they are at a luxury resort or a secluded cabin in the woods, have a few things in common. The getaway needs to be a place where both partners can relax, unplug, and enjoy each other's company, where there is no heavy lifting and the only requirement is to spend quality time together. When you add in bits of pre-planned pampering and couple's alone time, you have the perfect recipe for a lovely romantic getaway. We have detailed a variety of locations and style options so you can plan some work/life balance and give you and your partner the best romantic getaway in Massachusetts.
The selection of romantic getaway venues is varied and extremely personal. Choose from quaint boutique hotels, luxury resorts, cabin retreats, or rejuvenating spas. You will certainly find an option that fits the bill and breaks up the monotony of your everyday routine. Romance is in the air any time of year, plan to take a break from the ordinary and reconnect with a personalized romantic weekend away.
1. Canyon Ranch, Lenox
Situated in the beautiful Berkshires on the grounds of the Bellefontaine Mansion, Canyon Ranch is more than a wellness center. It is a destination where couples can discover a wellness retreat and explore a pathway to health and wellness together. The ranch offers guests everything they need including delicious, multicourse meals, guided hikes, spa treatments, exercise classes, biking, and more.
The staff will prepare a personalized itinerary for couples and/or individuals that can include any of the offered on-campus services along with outside guided hiking, mountain biking, and golf in the picturesque Berkshires.
Services at Canyon Ranch are centered on wellness under the following categories: Spa & Beauty, Fitness & Movement, Nutrition & Food, Health & Performance, Mind & Spirit. Within each of these categories is a selection of treatments, lectures, and hands-on classes for you to enjoy with your partner.
Pro Tip: Pre-planning is the key to success at Canyon Ranch. Be sure to connect with your advisor 2 weeks before you arrive to ensure you secure all the services you want as a couple.
2. Wequassett Resort & Golf Club, Harwich
Luxury set on Pleasant Bay, the Wequassett Resort and Golf Club offers opulent suites with private patios, fireplaces, and gorgeous bay views. Imagine waking to the salty sea air, a panoramic water view, and a bottle of sparkling champagne served with a gourmet breakfast on your private patio. The cottages at the Wequassett are the perfect spot for a luxurious romantic Cape Cod weekend.
On-site and local events will entertain you by day and a quiet, romantic dinner will start your evening off perfectly. Dine at its signature restaurant, twenty-eight Atlantic, where you can indulge in a fine dining, culinary adventure. Entrees like the Lacquered Cranberry Duck or the Wagyu Loin with truffles are the epitome of superbly crafted cuisine.
Pro Tip: During the height of the tourist season, Wequassett requires a minimum stay. If you are seeking a more secluded experience, plan your romantic getaway during the shoulder season when the travel influx slows down.
3. Lenox Hotel, Boston
Understated luxury with a time-honored classic style, the Lenox Hotel offers guests a sophisticated haven in the heart of Boston. Whether your romantic date night revolves around a fabulous show, award-winning dining, exploring the area's history, or cheering for your favorite sports team, you will love the ambiance at the Lenox.
Plan your romantic getaway at the Lenox Hotel in one of its fireplace suites. Imagine snuggling by a cozy, wood-burning fireplace in the privacy of your own suite — totally romantic! Delicious fireside snacks and your favorite warming libations are an intimate ending to a wonderful day exploring Boston. It is like having your own country estate suite in the middle of the city.
Pro Tip: Thumb through our list of the 11 best restaurants in Boston, it is designed to assist you in narrowing down your dinner for two options.
4. Cozy Cottage, Provincetown
Provincetown (P-town) on the tip of Cape Cod, offers a lively romantic getaway weekend. Staying in a sweet, cozy cottage within walking distance to all the activities is the perfect formula to celebrate and reconnect. If you like action, P-town is a bustling vacation destination where you can enjoy outrageous drag shows, interesting people-watching, and a fun, kicked-back vibe.
With a private cottage, you can create your own romance package. Pack the chocolate-dipped strawberries, sparkling wine, fresh flowers, and breakfast for two for a romantic weekend getaway in this fun and funky town.
P-town is compact and walkable, ideal since parking can be difficult. The ferry from Boston to P-town will have you in a romantic getaway mode in an hour and a half, leaving you rested and ready for all the local festivities upon arrival.
Pro Tip: Enjoy a real Cape Cod experience when you visit the nearby town of Truro. This lovely spot offers some of the best beaches in the area — including a local clothing-optional beach.
5. Wheatleigh, Lenox
The Wheatleigh is the hallmark of sophisticated luxury and bears the romantic charm of the late 19th-century Gilded-Age mansions where the rich and famous retired for their summer entertainment. The Wheatleigh is an elegant and romantic inn situated on the Cook estate in the beautiful Berkshires of western Massachusetts. The guestrooms and suites, some offering fireplaces, soaking tubs, and private terraces, are elegantly appointed. They are simply waiting for you to plan your romantic getaway.
Dine at one of the exclusive tables at The Portico, Wheatleigh's exclusive French restaurant. The chef-driven menu will add a personalized touch to your romantic getaway. Set in the estate's portico, each table offers exquisite, floor to ceiling views.
Pro Tip: Your visit to the Berkshires can include an evening at Tanglewood, or any number of other spots to explore during your stay.
6. Cape Cod Cranberry Farm Glamping, Sandwich
Some travelers would eschew the appeal of luxury getaways for a romantic getaway that offers a nature-driven vibe. This beautiful glamping escape in charming Sandwich on a working cranberry farm is the ideal spot for romantics who literally "want to get away from it all." Romance and relaxation while exploring the great outdoors in this delightful coastal town is an earthy weekend getaway.
The site comes complete with a pre-arranged tent, a queen size bed, picnic table, Adirondack chairs, fire pit, wood stove, and more. You should consider bringing linens, firewood, and potable water. Then sit back, soak up the natural Zen vibe, and connect with your partner as you explore the local flora and fauna.
Pro Tip: Sandwich is a charming town and we invite you to discover fun things to do while you are visiting.
7. Mirbeau Inn and Spa, Plymouth
A relaxing resort spa retreat is the romantic getaway you and your partner will enjoy at Mirbeau Inn and Spa. The resort's romance package includes luxurious accommodations, rose petal service, massages, a romantic dinner for two, and breakfast.
Spend the afternoon out at sea on a whale watch, walk along the beach, or visit historic Plimoth Plantation to round out your resort spa stay.
Pro Tip: Historic Plymouth offers visitors so much to see and explore, you may need more than a 1-night getaway.
8. The Wauwinet, Nantucket
When your romantic getaway needs to be on an island, The Wauwinet is the quintessential, luxurious, island stay. The historic inn offers several guestrooms and suites that are sure to satisfy your romantic weekend plans. The boutique hotel is a refuge for visitors seeking a peaceful private beach, breakfast in bed, and consummate concierge services to attend to your every need.
Pro Tip: The Wauwinet offers guests bicycles for sightseeing. It is the perfect way to traverse this charming island. Pack a picnic lunch and peddle off to explore the breathtaking ocean views.
9. Harbor Light Inn, Marblehead
The Harbor Light Inn is a wonderful choice for a north shore romantic weekend. It offers a special romance package that includes Veuve Clicquot Brut Champagne, fresh flowers, sweet treats, and more. You can add the package to one of its classic New England-style guestrooms. Select a guestroom with a fireplace, jetted spa tub, and four-poster canopy bed for the ultimate luxury.
Included in your bed and breakfast stay is a lovely breakfast buffet and afternoon tea.
Pro Tip: Marblehead is a coastal town with a long seafaring history. It is a beautiful spot for your romantic getaway.
10. XV Beacon, Boston
Old World charm with attention to detail, the luxurious boutique hotel, XV Beacon, is a first-class romantic getaway accommodation. Perched in historic Beacon Hill, the XV Beacon offers customers a sophisticated getaway with Boston as your playground.
Its Romance on the Hill package includes a bottle of sparkling wine, chocolate-covered strawberries, and a rose petal turndown service. Optional services include an in-room couples massage, gas fireplace, jetted tub, rainforest shower, complimentary local Lexus car service, and so much more.
Pro Tip: Beacon Hill is a gorgeous area in Boston full of historic brownstone buildings. Bring your walking shoes and set out for a hilly stroll to explore this pretty section of Boston.
Romance might not be the only reason to visit Massachusetts or New England: