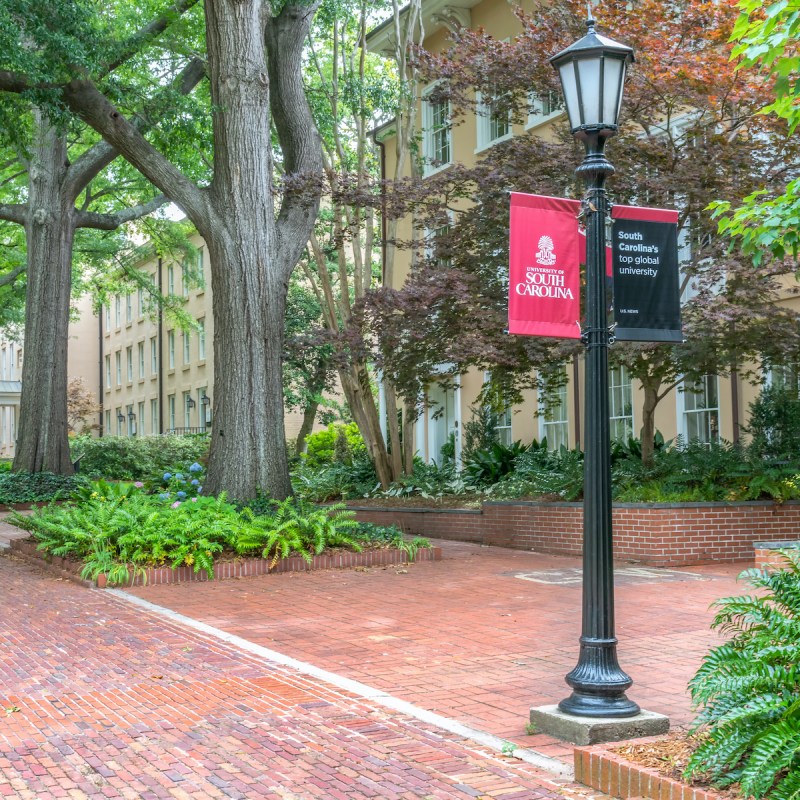 An Anne Frank Center will open next month at the University of South Carolina, the fourth facility in the world and the first in the United States to tell the story of the Holocaust through the eyes of a teenage girl.
The museum will feature four separate rooms, including a rendering of the attic where Frank and her family hid from the Nazis for more than 2 years. It also features a reproduction of the desk where Frank wrote The Diary of a Young Girl.
"In any school system in the world, as far as I know, she's really the only child that you get to know in her own voice, in depth," museum director Doyle Stevick told the Post and Courier. "Because we get to know her and her experiences so vividly, we can relate to her for that reason. That ability to relate provides us that human connection to establish our universal humanity."
Timed-entry tours for schools and other groups will begin September 15. A date for individual entry has not been set, though officials expect it will begin before the end of the year. The museum will be free, although donations are encouraged.
The Anne Frank House in Amsterdam provided all of the materials for the museum. That includes propaganda magazines circulated by the Nazis, ration cards, and more.
"Part of what we have to do is show her and her family, her life history, and help people understand that she was one of 6 million people and of 1.5 million children who were murdered," Stevick said.
While the museum will focus on Frank and the Holocaust, it will also tie those events to the civil rights struggle in the United States. Frank was born the same year as Martin Luther King Jr. and died at 15, the same age as Emmett Till when he died in Mississippi in 1955.
"It's not simply about the Holocaust, it's not simply about a Jewish family and their concern about what happened to them during the time of the Nazi regime," said Jonathan Case, a rabbi in Columbia who toured the center privately. "It's something that reaches deep inside of every individual."
While group tours will begin next month, the university is planning a grand opening ceremony for November. At that time, a sapling taken from a chestnut tree in Amsterdam that Frank could see from the attic will be planted.
"The Anne Frank Center at the University of South Carolina is unlike anything the university has done before," Interim President Harris Pastides said. "Through the eyes of this little girl, who still lives, I would argue, we can change the world."