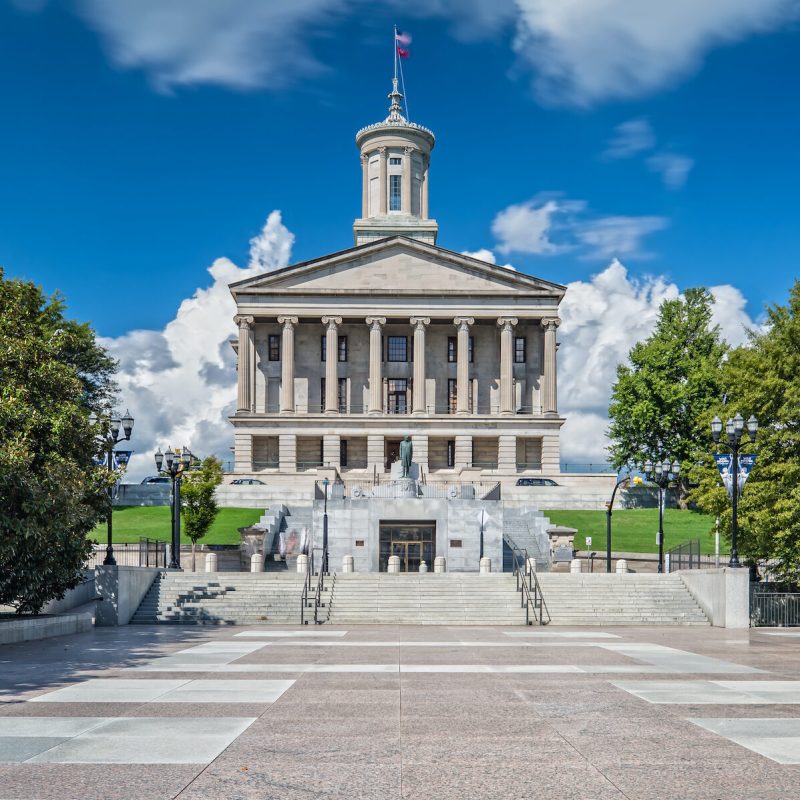 The bust of a former leader of the Ku Klux Klan was removed from the Tennessee Capitol on Friday, and it soon will have a new home in the Tennessee State Museum.
Officials removed the bust of Nathan Bedford Forrest from the capitol, where it had been placed since 1978. Forrest was a Confederate cavalry general who amassed a fortune before the Civil War as a slave trader and plantation owner.
There were numerous calls over the years to have the statue removed, with protests growing stronger in recent months.
The busts of Union Navy Admiral David Farragut and U.S. Navy Admiral Albert Gleaves were also removed and are also headed to the Tennessee State Museum in Nashville.
"After more than a year in the making, this process has finally come to a close," Governor Bill Lee said in a statement last week. "The State Museum provides the full historical context for these figures as we remember our state's rich and complex past."
The Capitol Commission decided moving the bust was the best option.
"Forrest represents pain, suffering, and brutal crimes committed against African Americans, and that pain is very real for many of our fellow Tennesseans as they walk the halls of our statehouse and evaluate how he could be one of the just nine busts elevated to a place of honor and reverence," Lee said last year when starting the process to have the bust removed.
Opponents of the bust's removal argued that Forrest died a reconciled man.
"There is a reason that this particular bust has, for 40 years, stood above others as controversial," Lee said. "It is because this individual, during a season of his life, significantly contributed to one of the most regretful and painful chapters in our nation's history."
It is unclear when the museum will begin displaying the bust or what information will be included about him at the display. That context is vital, the governor said.
"I've continuously said that we should learn from our history rather than whitewash it," Lee said. "More recently, I've said that the most appropriate resolution for the Forrest bust is to put it in the appropriate context. I am as committed to those beliefs today as I have ever been.
"What I would add now is that the most appropriate way to give full context to this complicated life is to put the bust in the state museum where the very purpose is to see and understand our history in full."