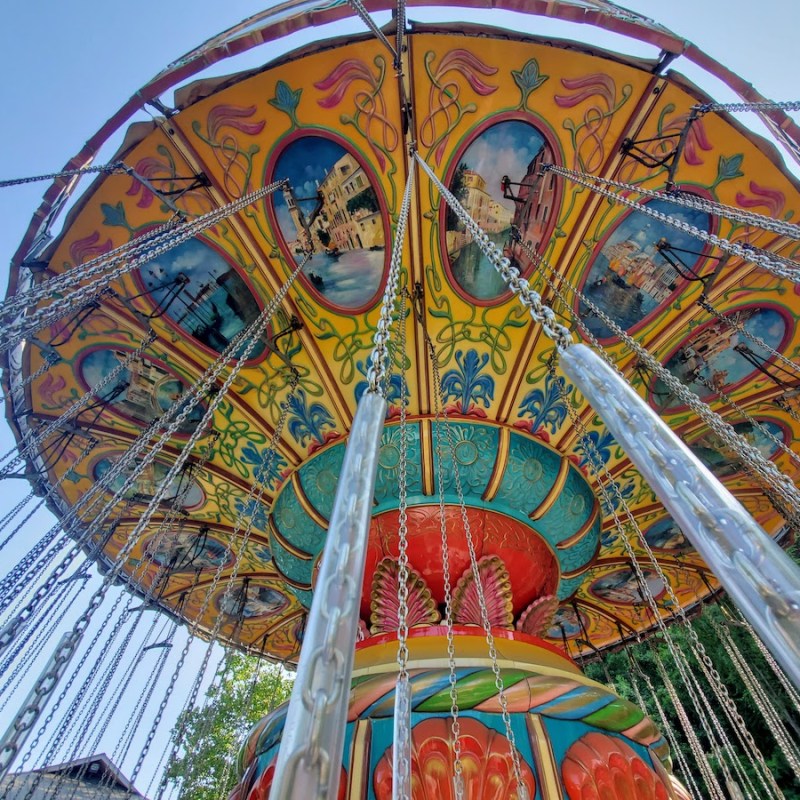 After a year of closures and restrictions, the Dollywood Parks and Resort in Pigeon Forge, Tennessee, is open, and with its summer season in full swing, Dolly Parton announced plans for a major expansion of her Dollywood Resort and Theme Park over the next decade.
With a proposed $500 million expansion, visitors to Dollywood Parks and Resort can expect a new 302-room Dollywood HeartSong Resort to open in 2023, positioned adjacent to the existing Dollywood DreamMore Resort and Spa. Visitors won't have to wait until then to enjoy the new and existing experiences at Dollywood, however.
Dolly Parton's Dreams
In the 1980s, the country music star told Barbara Walters in an interview that she wanted to create a Smoky Mountains theme park in her hometown to provide jobs for folks in the area and to create an economic boost to the Pigeon Forge area, which was depressed at the time.
She partnered with the owners of the existing Silver Dollar City theme park and created Dollywood in October 1985. "We opened May 3, 1986, and a lot has changed since then. It's amazing to see the growth here at Dollywood and the Great Smoky Mountains as a region," said Wes Ramey, public relations director for Dollywood. "Of course, having Dolly as an owner and our Dreamer-in-Chief really helps us to get our message out internationally. We continue to invest in this product, and 40 percent of what we make is reinvested back into the product."
That investment, Ramey said, will result in expansions like the new HeartSong Lodge and Resort, as well as additional focus on unique things like food and the entertainment program. "Those are two key pillars to who we are, and we're going to continue to invest in all of those areas over the next 10 years. We have changed our focus from just being a small regional park into more of a national destination," Ramey said.
Dollywood Theme Park
Visitors to Dollywood Theme Park will be able to enjoy a new experience, Dollywood's Summer Celebration. This new experience runs through July 31 with extended nighttime hours and Dollywood's Sweet Summer Nights experience, a multi-sensory drone experience that makes the night sky above the park come alive with visuals and storytelling.
According to Dollywood, the resort welcomes more than 3 million visitors annually, making the Pigeon Forge campus the most-visited ticketed attraction in Tennessee.
"I always dreamed of accomplishing two things with Dollywood. I wanted to give jobs to the folks who live here and I wanted to give visitors another reason to come and experience the beauty of the Smoky Mountains," Dolly Parton said in a statement. "We celebrated our 35th season last year, so I think it is fair to say we've been able to do that."
Watching her dream grow was one of the joys of Parton's life, she said. "In 1986, I remember looking out the window of my tour bus hoping that somebody was going to come. It's like when you're a kid and you have a party for the first time and you're afraid nobody's gonna show up," Parton said. "There's just so much that we do at Dollywood because what I love about it is that it's family-oriented, even with our resort. The moms and dads and kids have their own little fun things to do."
Some popular attractions include the Dollywood Express, a 110-ton coal-fired steam engine that provides visitors with a 25-minute ride through Dollywood. Festivals are neverending at the theme park as well. For instance, the Spring Flower and Food Festival delights guests with more than half a million blooms and a stunning visual upon arrival as hundreds of colorful umbrellas are suspended above to create a dazzling umbrella sky. One of the most popular festivals is the Dollywood Smoky Mountain Christmas with more than 5 million holiday lights, festive holiday performances, and Christmas-themed food.
Entertainment And Culture
The music and culture of Appalachia come alive at Dollywood this year as well. Roger White, one of the entertainment managers at Dollywood, said the resort searches all over the southeast United States to find talent. "We see thousands of people every year, and we try to bring in the best talent that we could possibly do. We're looking for people who can sing, people who can play, people who can really make a connection to our audiences. That's what we look for in our shows here at Dollywood," White said.
The famous Dollywood Dinner Shows are only a few of the entertainment options, which also include The Wings of America Birds of Prey show and The Imagination Playhouse. That effort paid off. Dollywood has won the Golden Ticket Awards for the best shows of any theme park in the world 11 years in a row, and after that 11th Award, the awards program retired.
Shopping is also a big part of the experience at Dollywood, said Sandy Doherty, merchandise and games manager at Dollywood. "We have a number of locations that provide great T-shirts, gifts, and memorabilia, but we also have stores that offer items such as home furnishings, custom fireplace tools, and exclusive value merchandise," she said. "For traditional handmade crafts, we have master artisans who demonstrate their art."
Splash Around At Dollywood Splash Country
Across from Dollywood is Dollywood Splash Country, a full-service waterpark nestled deep within the Smoky Mountains. "This is no concrete jungle. In fact, I always tell first-time visitors to explore every corner of this park because there are easy-to-miss attractions like the Cascades because it's behind some trees," said Dollywood Splash Country's Amber Davis.
With 32 slides and 16 attractions, Dollywood Splash Country offers fun for all ages and daring levels.
For the youngest swimmers, families will love the interactive elements of Little Creek Falls or to spend a lazy day by the pool. "You're going to enjoy floating on the Downbound Float Trip Lazy River or get your thrills on the Mountain Wave or the more extreme Firetower Falls," said Davis. "Maybe you're looking for a water coaster. River Rush is the attraction for you." The park also features high-end culinary choices as well as private and spacious waterside retreats or canopies.
New HeartSong Lodge & Resort
According to Dollywood's website, the HeartSong Lodge & Resort will feature 5 floors of guestrooms that include themed suites and loft rooms, and a central 4-story atrium with a large central fireplace.
The lodge will also feature a range of culinary and shopping experiences. "It's an atmosphere rustic yet refined and enhanced with design touches that are true to Dolly," the website adds. Dollywood's HeartSong Lodge and Resort is all about shared experiences that draw friends and family together while also inviting them to explore the real majesty of the Smokies just beyond the resort," touted the promotional video provided by Dollywood.
But if you're yearning for a trip to The Smokies before 2023, don't worry. The Dollywood DreamMore Resort and Spa and the Dollywood Cabins, a luxurious mountainside retreat, offer a variety of accommodations and amenities. Dollywood Cabins are designed for everything from couples getaways to family reunions. Guests are treated to views of Dolly's beloved mountains, and some cabins even look out on the Dollywood Theme Park.
Pigeon Forge, Tennessee, provides an abundance of thrills for young and old: