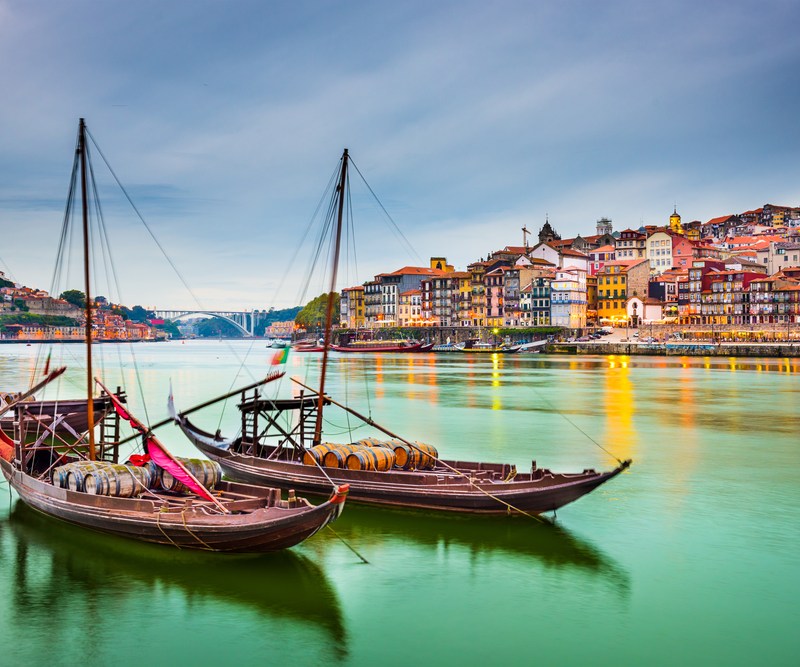 Lured by the prospect of affordable beachside living, fabulous dining options, and balmy tropical climates, more and more retirees are choosing to move to an international location for their later years.
Among United States citizens alone, over a half-million people are collecting Social Security benefits while living abroad — many opting to live in nearby countries like Mexico, Costa Rica, and Panama.
While the significantly lower cost of living is a major appeal of popular international retirement spots, some countries go beyond that by offering tax breaks or special discount programs to foreign retirees as well. Most require a guaranteed monthly income, such as Social Security benefits or a pension, while others require property investments as well.
The international retirement scenario has changed somewhat during the COVID-19 pandemic, but a number of countries continue to offer tax incentives and discounts. Here are seven of the best.
1. Panama
Complementing Panama's wonderfully diverse ocean/mountain setting is a retirement visa that is often cited as offering the best benefits for retirees anywhere in the world.
Great weather, superb beaches, and low cost of living already make Panama a natural choice for retirees from around the world. On International Living's recent list of the top 10 international places to retire in 2021, the small Central American nation was ranked second — behind only its neighboring country of Costa Rica.
Add in the incentives in the program known as the Pensionado Visa, and Panama's appeal is heightened even more. Under the program, pensionados, or retirees, are entitled to special benefits and discounts that go well beyond the senior discounts offered in other countries.
"Considered to be among the best retirement programs in the world, the Panama Pensionado program offers excellent incentives," says the Embassy of Panama website.
It lists incentives such as: import tax exemption for household goods; tax exemption to import a new car every two years; 25 percent off utility bills; 25 percent off airline tickets and 30 percent on other transportation; 15 percent discount on loans made in your name; 1 percent reduction on home mortgages for homes used for personal residence; 20 percent off doctor's bills and 15 percent off hospital services if no insurance applies; 15 percent off dental and eye exams; 10 percent off medicines; and 50 percent off hotels Monday to Thursday, 30 percent on weekends.
The program is available to retirees who have a lifetime income, from sources such as Social Security or a pension, of $1,000 per month for one person or $1,250 for a couple.
Pro Tip: Panama's Isla Colon was listed as number 8 in International Living's 15 Best Islands To Retire On In 2021.
2. Portugal
As a sunny European option, the Iberian Peninsula country of Portugal is hard to beat. U.S. expats describe the country as being perfect for international retirees for a number of reasons, including the temperate climate, a cost of living that is 26 percent lower than the U.S., and amazing food. It is the number 5 choice for places to retire internationally in 2021.
Among the visa choices available for people looking to move to Portugal are the D7 Passive Income Visa and the Golden Visa. Both offer tax incentives.
A quick internet search will yield numerous legal resources for dealing with Portugal's visas. One such site, the Sovereign Group, notes that in order to apply for the D7 Visa, applicants must show a passive income from a pension, rental, or dividends of at least $9,100 or so per year (equivalent to the country's minimum wage).
Through the visa, expats enjoy a number of benefits, including the right to live, work, or study in Portugal, visa-free travel throughout the Schengen Area of 26 European countries, and the option to apply for Portugal's Non-Habitual Resident tax regime status, which includes a tax exemption on most foreign income for up to 10 years.
The Golden Visa is available for those who wish to invest in property in Portugal. (Amounts vary, depending on the path of investment.) The Sovereign Group notes that the Golden Visa, which allows for full rights to live, work, and study in Portugal, comes with tax exemption on worldwide income, as well as the Non-Habitual resident tax regime status.
3. Ecuador
Listed in the sixth-place spot on International Living's World's Best Places to Retire in 2021, Ecuador is known as a great spot for retirement, in part, for its diverse landscape that takes in 1,200 miles of coastline, one of the world's highest active volcanoes, and the Galápagos Islands.
Owing to its locale along the equator, much of Ecuador experiences a tropical climate with warm temperatures, humid conditions, and plentiful rainfall. Still, its diverse elevations also make for a range of climate options.
There are a number of ways for becoming an Ecuadorian resident, including the Pensioner Visa. The visa requires permanent retirement income from a source outside Ecuador of at least $800 per month — typically from Social Security or a pension.
Residents 65 or older are entitled to a number of benefits, including steeply reduced transportation, entertainment, airfares, and a refund of your 12-percent IVA (value-added) tax up to more than $90 per month, according to International Living.
4. Greece
If spectacular ancient ruins, sun-drenched islands, and some of the world's most amazing food sound like an ideal combo, then Greece might be a spot worth checking out for your retirement years.
Along with its obvious lifestyle charms, Greece offers a path to residency for non-EU residents interested in investing in real estate. In an effort to attract foreign investment, the southern European country offers a Golden Visa that grants five-year residence to those investing about $298,000 (250,000 euros) in real estate, according to the Golden Visa website.
In addition, Greece reportedly is launching a program that would offer foreign retirees who shift their tax residency to Greece a flat tax rate of an estimated 7 percent for 10 years. The Get Golden Visa website notes that while there is no retirement visa in Greece, the 7-percent flat tax would be available to retirees from around the world without a real estate investment (although you would need to get a relevant residence permit in Greece).
Pro Tip: The island of Crete, Greece, garnered the number 12 spot on International Living's recent list of the 15 Best Islands In The World To Retire On. Among Crete's attributes are excellent healthcare, varied housing options, and a warm Mediterranean climate.
5. Belize
An incredibly scenic coastline, dense jungles, and colorful towns have made Belize a favorite for expats and retirees for decades. Sweetening the Central American country as a retirement destination even more is the country's Qualified Retired Persons (QRP) Program.
According to International Living, Belize's QRP is one of the world's best retiree programs, offering qualified retirees an exemption from taxes on all income from sources outside Belize. The exemption applies whether the income is passive or earned.
To qualify for the program, expats must be at least 45 years old and they need not be retired. The program requires a monthly income of at least $2,000 per month or the ability to demonstrate that you have enough savings to transfer $24,000 per year.
Along with the tax exemption, the QRP Program also offers duty exemptions on items for personal use such as a boat, an aircraft, and a vehicle.
Pro Tip: Belize's tiny island of Caye Caulker is listed as number 14 on International Living's 15 Best Islands To Retire On in 2021 for its stellar scuba diving and snorkeling and its laid-back island atmosphere.
6. Nicaragua
Significant tax benefits are in store for retirees who want to check out the Central American country of Nicaragua, known for its beautiful beaches, lakes, and volcanoes.
Nicaragua's retirement laws reportedly resemble the old pensionado rules that helped to attract thousands of expats to Costa Rica in the 1980s. Combined with a low cost of living that is 40 percent lower than the U.S. and rent that is 75 percent lower, Nicaragua's Law of Resident Pensioners and Retirees can make for an affordable retirement.
To be eligible, expats must be at least 45 years old and have a permanent passive income of at least $600 per month. With that, they are entitled to the tax-free importation of household items of up to $20,000 and a car of up to $25,000 in value. In addition, there is no tax on income earned outside Nicaragua.
7. Philippines
More than 7,000 tropical islands, gorgeous mountains, and bustling cities await in the Philippines, a Southeast Asian nation that has already attracted more than 200,000 expats.
Along with its natural attributes, the Philippines is also known for its relatively low cost of living. According to International Living, a couple can live well in the rural areas for about $1,140 a month, and for about $2,285 in a big city.
The Philippines' Special Resident Retiree's Visa offers a range of benefits for expats who are at least 50 years old and can make a deposit of $10,000, plus have a monthly pension of $800 for a single or $1,000 for a couple.
The visa entitles retirees to an exemption from customs duties and taxes for the importation of personal effects; an exemption from travel tax; and tax-free pension and annuities remitted to the Philippines.
Pro Tip: For retirees from the United States who are interested in learning about their rights for collecting Social Security benefits while living outside of the country, information is available in this PDF.
Want to learn more? No matter where you plan to spend your retirement years, Personal Capital wants to help! Read about their expert financial advising and retirement planning services here.