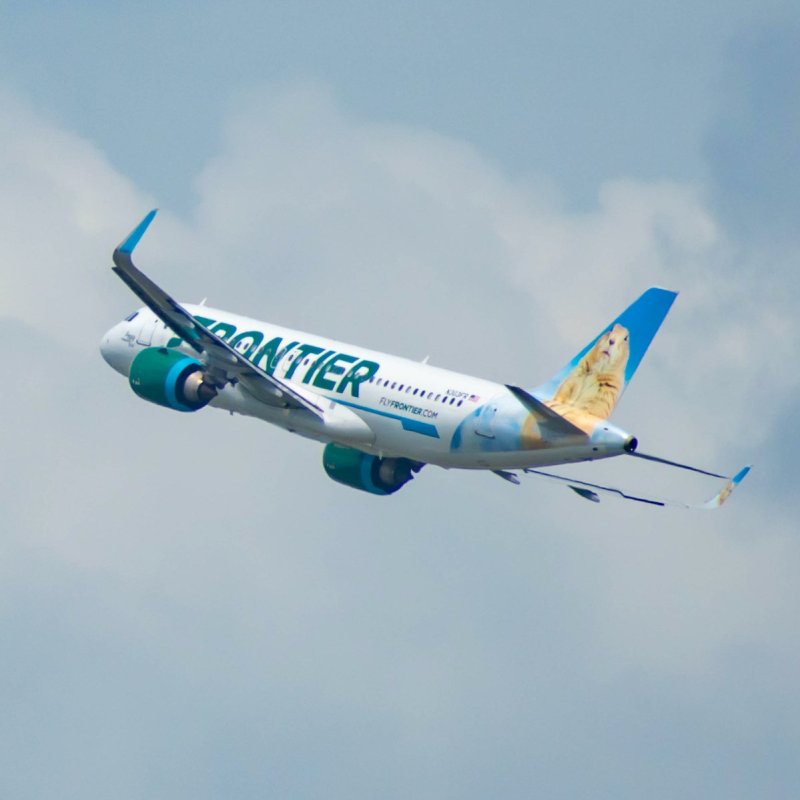 Frontier Airlines is expanding its non-stop flights for the summer and is adding new destinations south of the border.
The low-cost airline announced it will now fly into Nassau, in the Bahamas; San Jose, Costa Rica; and St. Maarten. The announcement comes in the same week the airline began flights into Guatemala and El Salvador.
"We're delighted to add eight new routes this summer and expand Frontier's international network with three new destinations — Nassau, San Jose and St. Maarten — in the same week that we added Guatemala City and San Salvador to our network," Barry Biffle, president and CEO, said in a statement.
All of the new routes will begin between mid-June and early July. They include direct flights between Dallas and Cancun; Miami and Nassau; St. Maarten and San Jose; and Orlando and St. Maarten and San Jose.
The airline is also adding new routes between San Juan, Puerto Rico, and St. Thomas, U.S. Virgin Islands, and Miami and Myrtle Beach.
"Sun-seeking travelers have more options than ever to take an affordable and unforgettable trip this summer," he added.
The moves are part of a rapid expansion of routes and destinations by the airline. Last week it announced new domestic routes also launching in June, which include
Dallas to Ontario, California
Dallas to Salt Lake City
Denver to Anchorage
Denver to Durango, Colorado
Denver to Grand Junction, Colorado
Denver Kalispell, Montana
Las Vegas to Durango
Chicago to Salt Lake City
All of the new routes will fly from two to four times weekly.
"We are excited to expand our network with eight new routes beginning in June," Daniel Shurz, senior vice president of Commercial, said in a statement. "We're listening to our customers and adding routes to popular summer destinations."
In addition, Frontier has added dozens of new flights in the early part of 2021, including multiple non-stop flights into and out of Las Vegas, Atlanta, Miami, and Philadelphia.
All of the new flights can be found on the airline's website.
The rapid expansion comes at the same time Frontier has gone public. Shares of the formerly private company became available at the start of the month on the Nasdaq stock exchange.
The company is banking on customers being ready to travel after a year of lockdowns and staying put during the pandemic.
"(There are) lots of people with a lot of money in their pockets and with a burning desire to get out of their house and get back to living," Biffle told USA Today. "I think there will be plenty of demand. It's a great time."