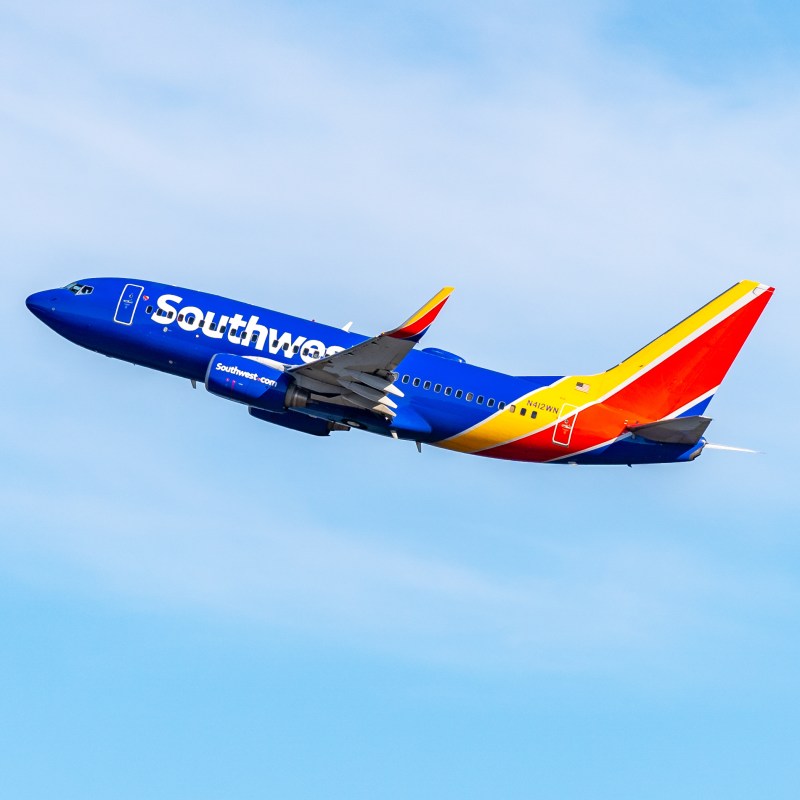 Southwest Airlines has been a mainstay for Chicago's air travelers since 1985. Indeed, approximately 250 Southwest flights leave Chicago's Midway Airport — a Southwest hub — each day. Now, however, Southwest flights are leaving Chicago's O'Hare International Airport as well.
Southwest's first flights out of O'Hare began last Sunday. There are now 16 daily flights to Baltimore, Dallas, Denver, Nashville, and Phoenix. In March, Southwest will add Orlando as a weekend destination as well.
A Natural Expansion
Chicago's Midway Airport is a cornerstone of Southwest's operations. During peak seasons, Southwest offers as many as 250 daily departures to 95 destinations out of Midway, Chicago's Department of Aviation explains. That makes Chicago the second-largest city in Southwest's system by capacity.
Nonetheless, Chicago and its surrounding suburbs comprise a large area, and Southwest's executives knew the carrier was missing out on a key type of traveler.
"There are quite a few corporations [that said] 'If you don't serve our primary airport, you're never going to get your fair share of our business,'" Dave Harvey, vice president of Southwest Business, said in a Chicago Tribune article.
With that in mind, Southwest announced that it planned to "expand its footprint in Chicago and Houston to give more travelers access to Southwest's iconic hospitality, low fares, and customer-friendly policies" in October 2020.
"There's a lot of great corporate and government business in north Chicago, and some of those travelers aren't willing to drive down to Midway, so we want to be right around the corner, and we want to serve their airport of choice," Harvey said in an ABC 7 Chicago News story. "It's been a long-time coming, but we're excited to get to north Chicago."
Another Air Travel Option
Although Southwest does now have operations at O'Hare — and may add flights if demand grows — Midway will continue to be the airline's "anchor" in Chicago, Harvey said in the Tribune article.
Indeed, according to data from travel analytics company Cirium, for each Southwest flight planned at O'Hare next June, there are 15 flights scheduled at Midway — where the airline accounts for 90.5 percent of all scheduled passenger flights, the Tribune article reports.
Conversely, Southwest will have a small piece of the air travel market at O'Hare. United Airlines and American Airlines account for 47 percent and 39 percent — respectively — of passenger flights scheduled for next June, the Cirium data shows. That means Southwest will have less than two percent of scheduled flights leaving O'Hare.
What ultimately remains to be seen is whether, as travel recovers when COVID-19 pandemic restrictions ease, Southwest will attract new passengers at O'Hare, or whether they'll wind up attracting the same passengers they've already been serving at Midway to O'Hare.
Destinations mentioned in this article: