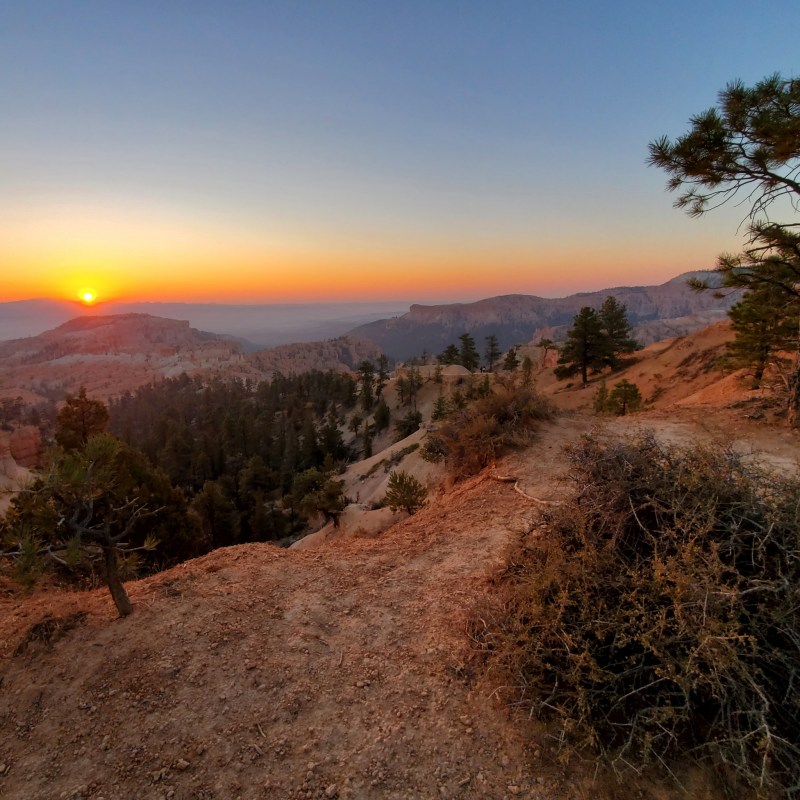 National parks offer beautiful experiences, including camping. My home is in the midwest, and I have found several scenic campgrounds through the years. Many of these campgrounds are in national parks and offer views that you will not find elsewhere. If you are new to camping or an experienced camper, I hope you will book a stay at one of these scenic RV campgrounds within national parks. Each of these campgrounds offers a picturesque view that you will find yourself staring at over and over. All of these campgrounds provide captivating experiences and perspectives.
Rocky Mountain National Park
1. Glacier Basin Campground
Rocky Mountain National Park is home to Glacier Basin Campground. It is conveniently located along Bear Lake Road. Free transportation within the national park is provided to all campers. Flush toilets and drinking water are available. This campground offers epic views of Flattop, Hallett, and Otis Peaks. You can see the highest peak within Rocky Mountain National Park, Longs Peak, when you turn your head. This peak towers over all of the others at 14,259 feet. The pine trees also offer shade in parts of the campground for your enjoyment.
Pro Tip: Step outside your RV at night and stargaze in the wide-open meadow.
Glacier National Park
2. Apgar Campground
Glacier National Park is known for its hemlock and cedar trees. When you park your RV at one of the Apgar Campground campsites, you are surrounded by a lush, green forest. Your hiking boots and binoculars will be your best friend, as birding and hiking are right outside the door of your RV. Avalanche Lake, one of the most popular hiking trails in the park, is in the vicinity. Hop on the free shuttle bus, which stops in the campground to explore the park. The Going-to-the-Sun Road, one of the best scenic drives in the world, is nearby. Lake McDonald offers stunning sunset views, which is a short walk from your campsite. Stroll through Apgar Village and indulge in a slice of huckleberry pie.
Pro Tips: Book a site in Loop A for the shortest walk to Lake McDonald. And if you need more convincing before heading out, here's why you must visit Glacier National Park in an RV.
Bryce Canyon National Park
3. North Campground
The North Campground is one of two campgrounds within Bryce Canyon National Park. The North Campground is on a first-come, first-serve basis and is conveniently located to all of this national park's views. Campsites are level and offer shade. With 99 campsites, you will find a site that fits you and your RV.
There's a particular type of eeriness that sets in once the sun goes down in Bryce Canyon National Park. If you are not an early riser, sunset is also very magical within this national park.
Pro Tip: Drive to Sunrise Point for a memorable sunrise.
Yellowstone National Park
4. Grant Village Campground
Yellowstone National Park, America's oldest national park, is home to several campgrounds. Grant Village Campground is surrounded by pine trees at an elevation of 7,800 feet. Grant Village is the closest campground to the stunning West Thumb Geyser Basin. Yellowstone is a large national park with miles and miles of roads and trails. When you camp at Grant Village Campground, you are positioned near public restrooms, showers, and laundry facilities. Each time that you step outside of your RV, you will find yourself surrounded by nature.
Pro Tip: Do not leave anything outside your RV; keep everything locked up to avoid an encounter with a bear.
Grand Canyon National Park
5. Trailer Village RV Park
The South Rim of the Grand Canyon is home to some of the most beautiful canyon views of all. Trailer Village RV Park offers a wide-open area for you and your RV. I love this national park campground because it offers full hookups and large, level RV campsites. There are few campgrounds with scenic views in national parks that provide full hookups, making this national park campground unique. If you have a large RV, up to 50 feet long, this campground can accommodate you and your RV unit.
Hop on the free shuttle bus for a short ride to the Grand Canyon's Short Drive, or take the short drive. With limited Wi-Fi, this is the perfect place to unplug. If you have forgotten anything at home or need to replace something, the village store carries numerous camping supplies.
Pro Tip: Visit in October. The weather is excellent, and the seasonal crowds have gone home.
Capitol Reef National Park
6. Fruita Campground
Capitol Reef National Park is one of the most stunning national parks that I have ever visited. Fruita Campground is adjacent to the Fremont River and surrounded by historic orchards. There is a nice picnic area near the river, which offers stunning views of the beautiful rocks that tower over the area. Running water and flush toilets are on site. Campground hosts are on site from the middle of March through the first week of November. In one of America's most stunning national parks, the level sites make this a campground that you will want to plan a return visit in the future.
This area of the park is not only historical, but it also offers scenery that you need to see for yourself. April and May are when the fruit trees flower, with harvest in early to mid-June. Apples, apricots, peaches, and pears are all harvested during this time. The Fruita Campground is at the national park entrance, making it a prime location to experience one of Utah's "Big 5."
Pro Tip: The October weather is ideal for camping and hiking, with daytime highs averaging in the 80s.
Olympic National Park
7. Mora Campground
Washington State is home to some of the most beautiful scenery in the country. The rivers, peaks, lush forests, and diverse wilderness make up Olympic National Park. There are not many places in the United States where you can experience glacier-capped mountains, old-growth temperature rain forests, and more than 70 miles of wild coastline in one national park. Mora Campground offers campsites that are RV friendly, with a few sites up to 35 feet. The beautiful tree foliage makes this campground a one of a kind.
Adjacent to Mora Campground is Rialto Beach. Hike the beach and experience the crashing of the waves on the rocks, an authentic Pacific experience in Olympic National Park.
Stroll through the campground at sunrise and sunset and experience the quiet of the forest. There's something special about hiking in a vast wilderness area that many people never experience. The northwest has some of the tallest trees that I have ever seen. The leaves have a look that seems to only appear in the Pacific Northwest. Their leaves are much different from the pine trees that we have in the midwest.
Pro Tip: Pack your binoculars and bug spray.
Grand Teton National Park
8. Colter Bay RV Park
Grand Teton National Park lies south of Yellowstone National Park. The Colter Bay RV Park offers full hookups for campers, with showers and laundry service available for an additional fee. An advantage of staying in this RV park is that you can take a short walk and have an incredible view of Mount Moran and the northern Teton Range. A popular hiking trail for wildlife viewing begins here. You can hike 1.5 miles to Heron and Swan lakes and observe waterfowl and marine mammals in Jackson Lake. There are six ADA-compliant RV sites within this campground, as well. Campsites offer camping for RVs and trailers up to 45 feet in length. This campground provides a taste of camping in the wild with all of the amenities of home.
Pro Tip: Colter Bay Village is a great place to pick up your souvenir items to take home with you.
Zion National Park
9. Watchman Campground
Zion National Park is another one of Utah's national park gems. Watchman Campground is inside Zion National Park, close to the south entrance. The natural beauty of towering rocks and the Virgin River, which is perfect for cooling off on a hot, summer day make for a stunning place to set up camp. Campsites are level and offer the majestic beauty of this popular Utah national park. The B Loop is only for RV units. Hop on the free shuttle and explore this national park at your own pace. There are no full hookups, and a dump station is nearby. Wake up each morning, step outside, and view Watchman Peak. I don't know about you, but anytime I can wake up with an incredible mountain view, I know my day will be a fabulous one. Start your day early, before it heats up.
Pro Tips
Each of these campgrounds offers something special for all campers. To avoid disappointment in any of these national park campgrounds, know the length of your unit before you leave home. Camping in a national park can be one of the most magical experiences of your lifetime. Many trails lead to epic views, and often, a glance upward leads to a towering snow-covered peak. Swing the door open on your RV and embrace the scenic views that are all around you while camping in one of these incredible national parks.
We're passionate about RVing at TravelAwaits. If you're planning to get into it, these articles might help get you started:
And if you're needing further destination inspiration, we've written about why Estes Park, the Dakotas' national parks, and Madine Island are must-visit RVing locations.