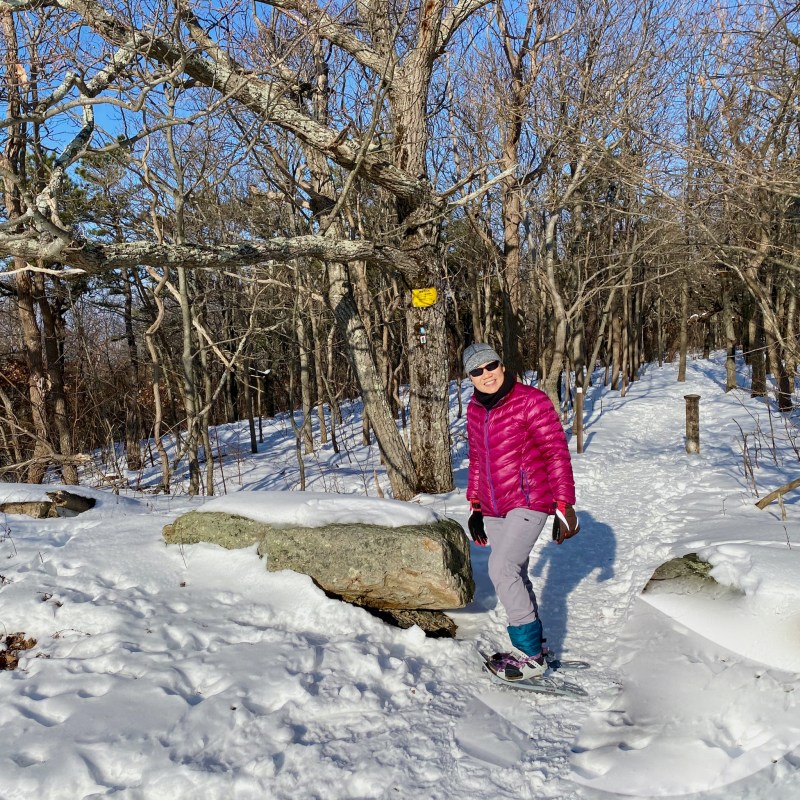 Hotel gyms always sound like a good idea, but in practice, they tend to be small afterthoughts with marginally adequate equipment. Why be stuck in a stuffy hotel gym when you can be out experiencing life?
When you are traveling, the goal is to get out and explore. Swapping your regular workout routine for a travel routine is easy with a few simple tips. With a little planning, you can keep active and enhance your travel experience.
1. Pack Two Pairs Of Athletic Shoes
Athletic coaches agree, if you put on workout clothes, you are more likely to work out.
Try to make room in your suitcase for an extra pair of athletic shoes. Having two pairs of trainers will ensure you have a pair that's ready to go. Switching shoes gives your feet a break, particularly if you end up with a vacation blister.
Accidents happen, like falling in water. (Check out my article "Couple Kayaking: The Good, The Bad, And The Ugly" for a soggy sneaker giggle.) When you take an accidental swim, your shoes are wet for days. Having an extra pair won't mishaps to derail your plan to stay active.
2. Explore On Foot
When you are traveling, you spend a tremendous amount of time on a plane, in a car, riding a bus, or sitting on a train. It is important to get out and stretch your legs frequently.
Take a walk around your hotel neighborhood in search of a local coffee shop as an alternative to the lobby breakfast coffee. This small exploration may reward you with a fun breakfast treat and an infinitely better beverage.
Walking tours are very popular, and you can find them in most tourist areas. Food and libation walking tours tend to be low energy with short jaunts between establishments followed by entertaining sitting breaks where you enjoy the restaurant's offerings.
Seeing the sights from street level offers a more immersive experience. Walk as many safe neighborhoods as you can when visiting a new location.
3. Practice Passeggiata
The Italians have been practicing their daily passeggiata for generations. It's a time-honored tradition where the locals stroll in the central plaza. Originally the practice was to help digest a classic multi-course Sunday dinner. However, it has morphed into a pre-dinner social gathering where you go to see and be seen.
Italians will don their newest designer duds and flaunt their style while calculating where they will enjoy the evening's aperitivo. The passeggiata is not only a place to show off your style, but it's also supposed to help work up an appetite before dinner.
The gentle strolling followed by a libation may cancel each other out calorie wise. However, the idea is solid; walk more, be healthier.
4. Book An Active Tour
While you are traveling, it is a fun time to try something new. You will find lots of active tours on Viator, ToursByLocals, and other tour booking agencies.
The options are endless. Try your hand at Wade Fly Fishing on the Colorado River. Pedal like a Parisian on a guided bike tour of the city. Move your feet, and hips, during a salsa class in Cartagena. Stomp grapes in Tuscany for the ultimate vineyard experience. The possibilities are endless.
Getting out and enjoying an active tour broadens your traveling experience and can immerse you in the local culture. By participating in an active adventure with a hands-on approach, you explore your destination in a unique and memorable way.
5. Go Your Separate Ways
When vacationing with a partner or group, frequently you have the option to explore on your own. When it makes sense, go your own way.
Many tours, particularly on cruises and group vacations, offer different levels of activities and exploration options. This is the perfect time to split up. A five-mile hike through a vineyard may be just the thing for the outdoor adventurer, while their travel partner may enjoy a cultural tour instead. Go for it.
By taking a separate road during the day, each participant can enjoy their adventure perfect for their personal activity level. As an added bonus, you will have different experiences to share when you come together in the evening, making for lively dinner conversation.
6. Hit The Trails
Get out and enjoy the natural beauty of the area. Many hikes offer panoramic vistas that you won't get walking the city. They can also be the best place to view a spectacular sunset or sunrise. Pack a picnic lunch, your camera, and hit the trails.
Head over to our hiking category to get your mind marching in that direction. You'll learn that Alabama is known for its eye-pleasing wildflower hikes; just 100 miles north of New York City, New York State contains the scenic, hikable Catskill Mountains; and away from the crowded beaches, there are even some stunning hikes in Hawaii. We've even compiled the best hikes in all 50 states.
7. It's Like Riding A Bike
Bikes are a great way to explore while simultaneously adding some physical activity to your day. You can find bike rental shops and kiosks in most big cities and many smaller urban areas.
At rental shops you will find an array of bikes to choose from. Touring and e-bikes will get you around town while mountain bikes will get you out into the natural surrounding areas.
Bike kiosks are strategically stationed for optimum convenience. You upload an app, pay to unlock, and simply ride away. The bike selection is not as varied as a rental shop, but the convenience of pick up and drop off is perfect for short jaunts.
8. Carry Snacks For Instant Fuel
The hangries are real. Don't let them slow you down. Plan ahead and have a few snack size treats in your daypack.
Packing small servings of nuts, dried fruit, or energy bars will give you just enough fuel to get you to the next meal. Alternatively, stop at a local shop, street vendor, or market and enjoy a local treat.
Don't forget to pack your water too.
9. Save The Libations For Evening
Day drinking and vacations can be synonymous and add to the getaway vibe. A mimosa with breakfast, a local beer with lunch, and a mid-day cocktail by the pool all sound like a relaxing vacation activity. However, if you are interested in staying active, imbibing even a little will slow you down.
There is nothing like a wine tasting before lunch to send you straight for a siesta. To help you stay active, save the drinking for the evening. Try a local wine, craft beer, or specialty spirit for your evening enjoyment. It will be a nice treat after your activity-packed day.
10. Take The Stairs
Sometimes, you can pass on the steps and take an elevator, like when visiting the Empire State Building — way too many steps. However, sometimes, it's worth the effort; climbing the Spanish Steps will get your heart racing, and the reward is the most gorgeous view of the city of Rome.
Are you staying on the second, third, fourth floor of your hotel? If you're able, consider using the elevator to drop your bags, then take the stairs. Climbing one or two flights takes about the same amount of time as waiting for the elevator, and it will make your heart happy.
11. Use Workout Apps
If you love your workout and need to get a planned sweat session in, then workout apps are one of the best traveler tools. You have a coach in your back pocket that has a workout you can tackle in your hotel room for a quick and efficient burn.
Apps that you use regularly at home, transition to the smaller phone screen easily. Online workout programs that offer a multitude of classes from gentle yoga to aerobic madness.
Grokker is a perfect pocket companion with everything from quick, pick-me-up classes to full blown workouts. With Grokker, you can choose your classes and set your schedule ahead of time with reminders. It's just like having your own private coach on the road.
The Peloton App has a two-month free trial and offers live and on-demand classes. Separate from their cycling program, the Peloton App offers a variety of workouts, including bootcamps, running, strength, yoga, and more.
There are lots of workout apps available. Many have free trials, giving you the opportunity to explore them at home before you head out on your getaway. Planning ahead can help you schedule quick, effective workouts while you are traveling.
Staying active while traveling doesn't have to be boring. Ditch the hotel gym. Add to your travel experience by exploring the area, becoming part of the community, and trying something new.
There are so many other interesting ways to see a city or explore your destination. Getting active is easy and will help burn off those extra calories, allowing you to enjoy all the delicious local food and libations with less guilt.