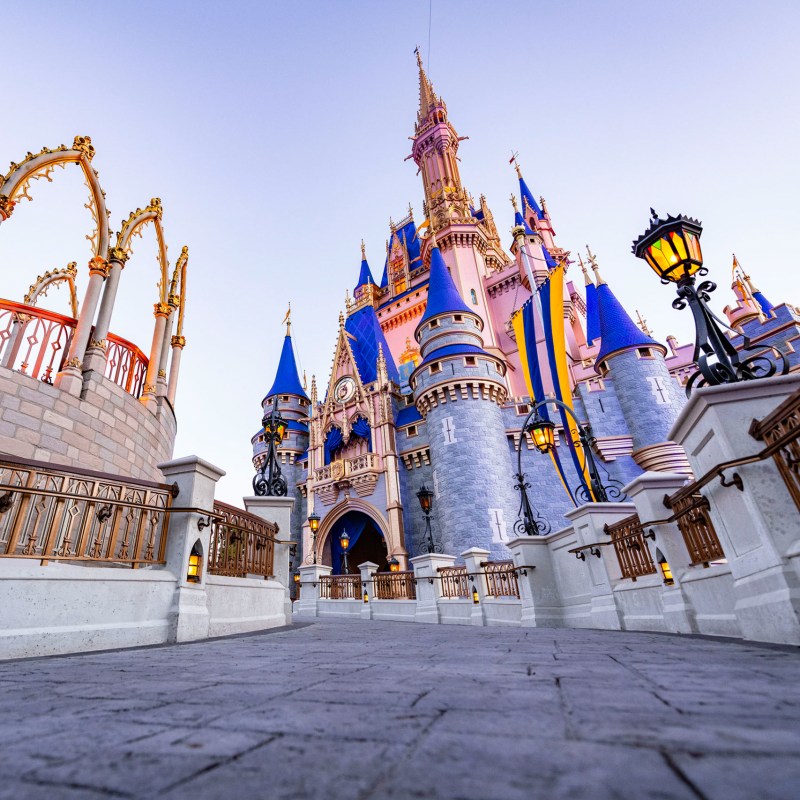 When it comes to Walt Disney World, there are no small celebrations — especially for anniversaries.
While Walt Disney World's 50th anniversary is October 1 this year, the celebration — as you would expect — is taking place all year, so you don't need to wait until October for new experiences.
Many of the details about the actual anniversary haven't been released yet. However, a major transformation has been underway at Epcot, and the new entrance has already been unveiled.
There also are several new attractions set to launch this year.
Let's take a look at the most highly anticipated attractions.
Star Wars: Galactic Starcruiser
Work is proceeding on-schedule for the Star Wars: Galactic Starcruiser hotel.
What's cool about the attraction is that guests will become the heroes of their own Star Wars story in what Disney calls an "immersive experience," cruising the galaxy aboard the Halcyon as well as making a planet-side excursion to the Black Spire Outpost on Batuu. They also will have opportunities to participate in onboard activities and interact with characters, crew, and other passengers.
Guardians Of The Galaxy: Cosmic Rewind
Expected to be launched just in time for Walt Disney World's 50th anniversary, Guardians of the Galaxy: Cosmic Rewind is located in Future World at Epcot.
Guardians of the Galaxy: Cosmic Rewind is what Disney calls a family-friendly "storytelling coaster." The programmable roller coaster, built on the Omnicoaster ride system, features vehicles that rotate 360 degrees. This allows guests to "be rotated along the ride track in any direction while traveling at high speeds." The attraction also features what's billed as the first-ever "reverse launch into space," where the ride launches backwards.
TRON Lightcycle / Run
The TRON Lightcycle / Run rollercoaster is coming to Tomorrowland at Magic Kingdom.
While the attraction will be new in the U.S., it has been extremely popular since it first opened in Shanghai Disneyland Park in 2016. Known there as the TRON Lightcycle Power Run, it is the highest-rated attraction at the park.
What's notable about the attraction? Riders on the coaster-style attraction board a train of two-wheeled Lightcycles for a race through the "digital frontier."
Remy's Ratatouille Adventure
Remy's Ratatouille Adventure, which is very similar to the one in the Walt Disney Studios Park in Paris, France, is coming to Epcot's France Pavilion. Roger Gould, a creative director with Pixar, described the attraction as "Ratatouille's Paris," as opposed to an exact recreation of Paris.
Remy's Ratatouille Adventure riders are "shrunk to rat-size," and then they have a journey across Chef Gusteau's kitchen in Paris. Riders can expect the "sights, sounds, and smells" of that kitchen as they're chased through it.
Know Before You Go
All four Walt Disney World theme parks are open. However, Disney World does note that "certain parks, hotels, restaurants, and other offerings may be modified or unavailable, limited in capacity, and subject to limited availability or closure."
Disney Dining reports that Walt Disney World is using the park reservation system to help monitor crowds and keep the parks at 35 percent capacity. Hopefully, parks will be operating at much higher capacities before October, but if you're planning to celebrate the 50th anniversary at Walt Disney World, it's prudent to make reservations sooner rather than later.
Related Reading: