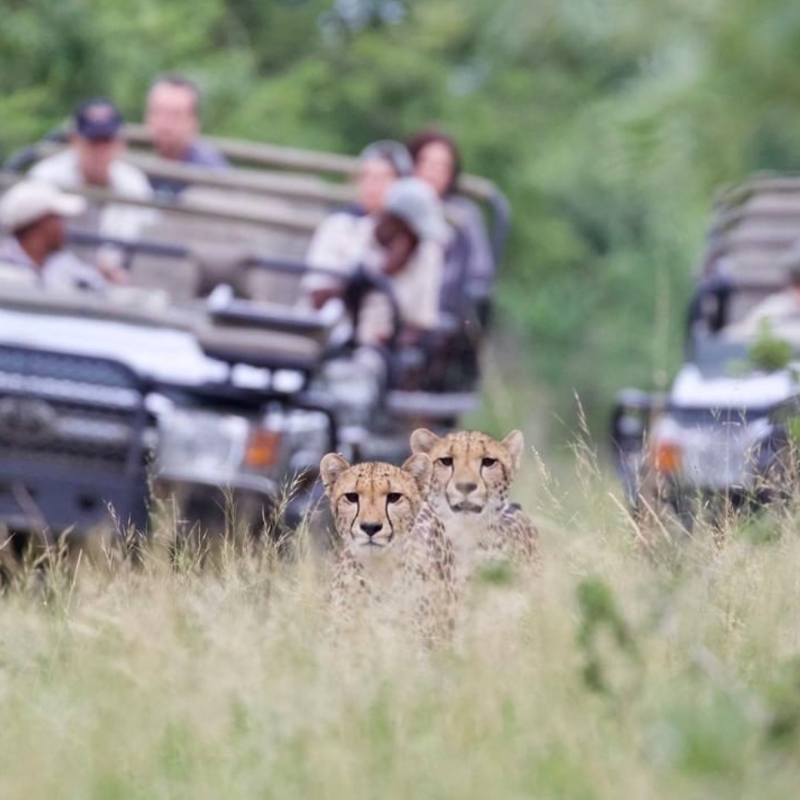 Last week, I was inspired by our VP Missy's account of prepping for and enjoying an online cooking class with her husband and 7-year-old sons. She wrote about it in an email entitled "From Rome With Love: Take A Virtual Italian Cooking Class Without Leaving Your Kitchen," which brings us to our first recommendation.
1. Nonna Live Cooking Classes
Italy
"We took a virtual Italian cooking class with Nonna Live," Missy wrote. "Our instructor was in Italy, near Rome. We were in our kitchen in St. Louis, and while it was a bit tricky to ask questions, we can't wait to do it again. Even my boys loved the results! We made gnocchi, but they also offer lasagna, fettuccine, ravioli, and cannelloni classes."
I've been a sucker for gnocchi since I had my first plate of it at a bistro a few steps away from the Trevi Fountain. My husband and I also have all the ingredients we need to make gnocchi in our kitchen, so Nonna Live sounds like a good idea! That said, Missy told me Nonna sends along an Amazon shopping list in case you want to order the necessary ingredients for delivery.
Of course, with travel shut down and so many folks at home looking for new ways to connect, businesses and destinations large and small are making virtual classes and experiences available. Here are 15 more that have captured our attention and come recommended by travelers living all over the world.
2. &BEYOND's WILDwatch Live Safaris
South Africa
A friend shared a link to luxury travel company &BEYOND's livestreamed South African WILDwatch safaris a few weeks ago, and I followed them on Facebook and Instagram immediately. I have not been disappointed! In fact, the whole TravelAwaits team has enjoyed watching &BEYOND's Facebook streams, which begin around 6 a.m. and 3:30 p.m. Central African Time or midnight and 9:30 a.m. Eastern Standard Time. Guides take viewers around their Ngala and Djuma private game reserves.
The team has enjoyed watching baby elephants playing in a watering hole, I was struck by the beauty of a lilac breasted roller (a bird I'd never heard of before), and this morning, there was a large male giraffe sighting on one of the livestreams. The clarity of the Facebook video is astonishing (and the guides' South African accents and senses of humor are delightful). Note that &BEYOND's Facebook and Instagram livestreams take place concurrently, but they stream different views.
You can learn more about &BEYOND's free WILDwatch Live experiences here.
3. Live From Hualalai
Hawaii
The Four Seasons Resort Hualalai in Kailua-Kona on Hawaii's Big Island is hosting a new series, Live From Hualalai, that invites folks to transport themselves to Hualalai for a few moments each week thanks to educational and interactive videos led by kumu (teachers), chefs, and entertainers who will share their crafts with viewers in real time. The series will run throughout April and May and aims to "bring Hualalai into the homes of ohana (family) around the world."
Regional Director of Public Relations and Communications Morgan Suzuki shared the following Live From Hualalai schedule so you can plan accordingly:
Wednesday, April 15 at 9 a.m. HST: Erin Lee, Director of Landscaping, tours the resort's herb garden and provides at-home gardening tips and tricks.
Tuesday, April 21 at 9:30 a.m. HST: Nicole Tachibana, marine biologist, hosts a fish circus at King's Pond with the resort's resident tropical fish.
Friday, April 24 at 10:30 a.m. HST: Kalai Carey, executive assistant to the general manager, reads Limu the Blue Turtle, a Hawaiian keiki (children's) book that teaches an important lesson about being true to yourself.
Friday, May 1 at 10 a.m. HST: Ali'i Keanaaina and Kapu Hoapili, Cultural Center Mea Ho`okipa (hosts), play the ukulele and perform a hula in celebration of May Day.
Wednesday, May 6 at 12 p.m. HST: Executive chef Thomas Bellec hosts a cooking demonstration for salted local kanpachi from his home kitchen.
Wednesday, May 13 at 11 a.m. HST: Kelsey Makida, marine biologist, tours the resort's on-site oyster pond at Punawai Lake.
Friday, May 15 at 7 p.m. HST: Live sunset viewing off the coast of Four Seasons Resort Hualalai.
Follow the Four Seasons Hualalai on Facebook and/or Instagram to access the events.
4. Free Cooking Classes In The La Peetch Kitchen
France
Brittany Kulick of The Sweet Wanderlust told us, "La Peetch, Julia Child's former vacation home in Provence, is offering free online cooking classes from inside her iconic pegboard kitchen. Past free classes included an EGGstravaganza for Easter and a lesson on how to use simple ingredients to make delicious meals."
"A few years ago, I had the opportunity to stay at La Peetch for a week-long cooking class, where I learned how to flip an omelette, cook a whole fish, and cook recipe-free according to my tastebuds," Brittany said. Now, she's "enjoying the feeling of cooking in Provence while staying safe at home!"
La Peetch's classes will be livestreamed on Facebook. The schedule can be accessed here.
5. Chile 360
Chile
Caitlin Martz of Turner Public Relations in Denver shared some suggestions of "amazing virtual travel experiences" in Chile, her favorite outdoor adventure destination. "While I can't exactly leave my house and my neighborhood, it's been a great escape to explore the vast open spaces like Torres del Paine and Atacama Desert, and there's nothing like stargazing in the darkest skies in the world to make you feel humble."
Her first recommendation: Chile 360, a free iPhone- and Android-compatible app that will allow you to "virtually explore wonders from the Torres del Paine National Park to the Atacama Desert to Easter Island, famed for archaeological sites such as nearly 900 monumental statues called moai." Chile 360 invites you to "discover the wonders of a country that charms with its diverse geography and its lively people," and it's only a few clicks away.
6. European Southern Observatory Virtual Tours
Various Locations Worldwide
Caitlin reminded us that "Chile is home to some of the darkest skies on the planet, making it the home to a number of the world's most imperative astronomical developments." She pointed us to the free virtual tours of European Southern Observatory locations, which include the Llano de Chajnantor Observatory and the ESO Supernova Planetarium.
Caitlin said observing the stars has "been a great reminder to me that we're all in this together, and we'll get through it!" Inspired by Caitlin's love of Chile? Read more on travel in Chile here.
6. SLR@Home
The Bahamas And Spain
Silver Linings Retreats, a London-based company founded by former British Royal Ballet dancer and personal trainer Chrissy Sundt, typically offers wellness programs at luxury resorts in the Bahamas and Spain. But as of April 9, Silver Linings has gone virtual. Thanks to teachable.com, Silver Linings' newest initiative, SLR@Home, will allow people all over the world to participate in three- and five-day retreats from the comfort of their own homes, and at a fraction of the cost. The programs focus on yoga, high-energy movement classes, stretching, meditations, and workshops on mindful eating.
A portion of the retreat proceeds will benefit the World Health Organization's COVID-19 Response Fund. Note that the retreat activities are not live. Instead, they're self-paced and can be done on your own time (with recommendations on best times of day to begin). You can learn more about Silver Lining's "from the beach to your living room" programs here.
7. Anantara Golden Triangle Elephant Camp and Resort
Thailand
If you're interested in animals, the livestreams from Anantara's Golden Triangle Elephant Camp and Resort in Chiang Rai, Thailand, might be the perfect virtual events for you. The resort livestreams twice daily as the rescued elephants eat, bathe, and play. TravelAwaits' writer Melissa Klurman called her experience at Anantara, during which she had dinner with the elephants and stayed in a Jungle Bubble, an experience she'll treasure for the rest of her life.
Read about her sleepover with elephants in Thailand's Golden Triangle and like and follow the Golden Triangle Asian Elephant foundation on Facebook and/or Instagram to see the livestreams.
8. Duolingo Language Courses
30+ World Languages
Singer-songwriter Alissa Musto travels 11 months out of the year for work and has spent the majority of the year in Australia, New Zealand, and the South Pacific. She was supposed to be exploring Holland, Denmark, Russia, Estonia, Germany, Belgium, and Norway this spring as a guest entertainer for Holland America cruise lines and says she's very fortunate to travel around the world with her music.
"For anyone who is passionate about traveling," she told us, "I would highly recommend the Duolingo lanugage app. Even though my plans to visit the Netherlands have been canceled — I was planning on spending a few weeks there after my work assignment and celebrating my birthday with friends — I know that I will definitely visit one day and am looking forward to being able to go! However, in the meantime, I started learning Dutch on Duolingo and am able to read, write, and speak full sentences after only a few weeks. It's making me even more excited about visiting Holland one day and will make the experience much better when I am able to go."
Learn more about Duolingo and how to learn a language at home during your downtime here.
9. Interplanetary Art Club
Colorado Springs, Colorado
"America's relaxation expert" Darrin Zeer invites people to participate in the Colorado Springs Smokebrush Foundation for the Arts' Interplanetary Art Club every Wednesday from 1 to 4 p.m. Mountain Time. "Plenty of folks gather and create art from all over the world. So gather your art supplies and hangout with like-minded travelers."
Smokebrush describes the event, which is hosted on Zoom, as a gathering "connecting artists of all kinds from their studios, homes, basements, and yards — from around the city and around the world!" The foundation also hosts yoga and live music events. See its calendar and find links to all the Zoom events here.
10. Greece From Home
Greece
Lohith Kumar of BlinkVisa recommends Greece From Home, a site that curates live YouTube broadcasts, virtual tours, and more to "offer people from all over the world meaningful content from Greece." It's a beautiful site hosted by the Greek Ministry of Tourism, the Greek National Tourism Organization, and Marketing Greece with the support of Google. Take a boat trip to Shipwreck Beach in Zakynthos, learn how to make tzatziki sauce, take a yoga class filmed in Amorgos, listen to Greek music, and more.
And, if you're particularly captivated by Greek beaches, spend some time appreciating the nine best beaches in Greece, from the Athens Riviera to Vai Beach on Crete.
11. London Theater
London
Australian Amanda O'Brien has been living in London for over 16 years and is the writer behind The Boutique Adventurer blog. She told us that while "theater in its traditional form is no longer an option, several London theaters are now premiering new shows weekly on their YouTube channels or streaming services. The shows are then generally available for one week after that. And the best thing is that many of them are completely free!"
She said highlights are The National Theatre, which is showing Jane Eyre, Treasure Island, and One Man, Two Guvnors on its YouTube channel, and The Royal Shakespeare Company, which is making shows available via Marquee TV.
"Before the show, why not go and have a drink at the pub?" she asked. She told us The Staying Inn's website currently features "12 minutes of pub ambiance footage and audio — glasses clinking, chat — and you can even play it on a loop. All for free!" Just linger on the page and the video will begin.
"As a travel blogger, being at home is a big transition!" Amanda told us. "I am using this time to exercise daily, do loads of home cooking, binge-watch Netflix, and find the best virtual travel experiences to satiate my travel appetite!"
"My favorite place to travel is Italy, and it is where I plan to go first when travel is again allowed," she said.
12. National Museum Of Anthropology
Mexico City
Rick Wallace, founder and CEO of Tackle Village, told us "visiting museums and galleries is a key part of getting to know a country and its culture. I love traveling in Mexico, but that's off the agenda at the moment."
"To help keep this great country top of mind during this isolation period, I have been visiting the National Museum of Anthropology — Museu Nacional de Antropologia — in Mexico City by virtual means. A collaboration between Google and the museum means visitors can view almost 150 objects from this world-class museum online, including the jade mask of Mayan king Pakal the Great." Your National Museum of Anthropology tour begins here.
13. Museo Nacional Thyssen-Bornemisza
Madrid, Spain
"In keeping with the hispanic theme," Rick went on to suggest Madrid's Museo Nacional Thyssen-Bornemisza, which is also in what he called virtual tour mode. He told us, "The museum houses the second-largest private art collection in the world — after the British Royal Collection — and this is a great way to see masterpieces by Picasso, Dali, Rembrandt, and other giants of the art world online."
This tour is 3D, so (on a PC or desktop computer) click and drag your mouse to look around, then select from the menu to navigate to different galleries.
14. iFit Global Workouts
Egypt And Elsewhere
If you're feeling ready to move, and would be more motivated by doing so with the help of a guide and inspiration from stunning scenery, iFit's Global Workouts could be worth checking out. The Egypt walking series, for example, is led by world-renowned Egyptologist Ramy Romany and consists of 14 distinct segments that take you to the Great Pyramids, Luxor Temple, and other sites. You can prop your smartphone on a treadmill, elliptical, or stair-stepper if you have one and manually adjust your speed and incline to match the workout. Or, if you have an iFit-enabled product, you can enjoy the automatic adjustments.
You can get a 30-day free iFit trial on your smartphone and that the app will be available for tablets soon. After the trial, iFit membership is $14.99 a month for individuals and $39.99 a month for a family plan.
15. Pantry-Inspired Cooking Advice From Velas Resorts
Mexico
In addition to its #BetterTogether campaign, which features crafting, exercise, and wellness tips, Velas Resorts' 25 world-class chefs are working remotely to share recipes based on ingredients you already have in your kitchen through their What's In Your Pantry? program. You can submit your ingredient list (or even a picture of your ingredients) here. The chefs will share recipes inspired by these submissions on Velas's Facebook and Instagram pages.
16. California Dreaming Virtual Reality Meditations
California
Marian Gerlich of Placidi and Gerlich Communications told us, "I've traveled all my life for business and pleasure and discovered meditation a few years ago." She's spending more time meditating in isolation and has made a nice discovery: "a series of virtual reality travel meditations called California Dreaming that allow me to gaze at nature sites while meditating. There are seven 10-minute meditations hosted by yoga and meditation teachers Travis Eliot and Lauren Eckstrom. I love being able to meditate virtually in Yosemite, Joshua Tree, Big Sur, the beach, and elsewhere." The California Dreaming series is available through Inner Dimension TV, a subscription platform.
"It's a pleasure to meditate in destinations worldwide, especially while out in nature," Marian said, "so it's been stifling to just meditate at home. This series helps me expand my visual meditation field while lowering stress and easing anxiety."
She told us an Inner Dimension subscription is $10 a month if paid annually or $15 per month if you pay monthly. "Since I'm also a yoga fan, I can also tap into the huge number of yoga programs offered on this site; there is something appropriate for every level."
"As a traveler, my favorite destination is always the next place I plan to go," Marian told us, "although I could return to Prague or Sicily tomorrow." She had to cancel a trip to New Orleans with her book club and a three-week trip she had planned to Crete, Jerusalem, and Aman, Jordan. "My trip to Crete has now been reschedule to October — fingers crossed! And my book club is discussing new dates, although I expect it will be in 2021." She said she's still traveling virtually, and "daydreaming about travel daily!"
Tips For Enjoying Virtual Classes And Experiences
Participating in virtual classes and experiences can feel a bit awkward. You'll have more fun if you keep these tips and distinctions in mind.
There are all kinds of virtual classes and experiences. Some are recorded ahead of time and available on demand. Others are livestreamed but not interactive, or allow you to type in questions (for example, on Facebook or Instagram) but not actually talk to the host or other participants. Then there are those that invite full participation, where you can talk to others and even share your own video. Classes and experiences hosted in real time tend to feel a bit more authentic, but they do necessitate marking your calendar and opening the right app or webpage on time.
This brings us to time zones. Virtual classes and experiences are being made available all over the world, and if you don't pay attention to time zones, you might miss a live experience. Be sure to check on the time difference as soon as you know you want to participate in a virtual class or experience and mark your calendar accordingly.
Tech glitches happen. I participated in an amazing Zoom session led by author Sera Beak yesterday, but unfortunately she and her tech team were up against some unexpected issues. This meant participants had to spend a long time in the Zoom "waiting room." I was glad I decided to wait it out, and Sera's team did provide regular updates that let me know the event was still going to happen. If you're confused about what's going on, check websites, Facebook pages, and Instagram accounts, and, if you've registered for an event (note that not all events require registration), be sure to check all your email folders, including Promotions, Social, and even Spam, just in case an update's come through that way.
Facebook and YouTube livestreams might be clearer than those hosted on Instagram. If I have the option (as in the case of &Beyond's WILDwatch safaris), I typically opt for Facebook livestreams over those being hosted on Instagram. Likewise, odds are you'll have a better experience on a laptop or desktop computer than on your smartphone. Depending on your tech setup, you can even hook your computer up to your big screen TV or open livestreaming apps or the internet on your television if you prefer a larger view.
Want more? Check out our roundup of 38 virtual tours and webcams you can enjoy from home any time.