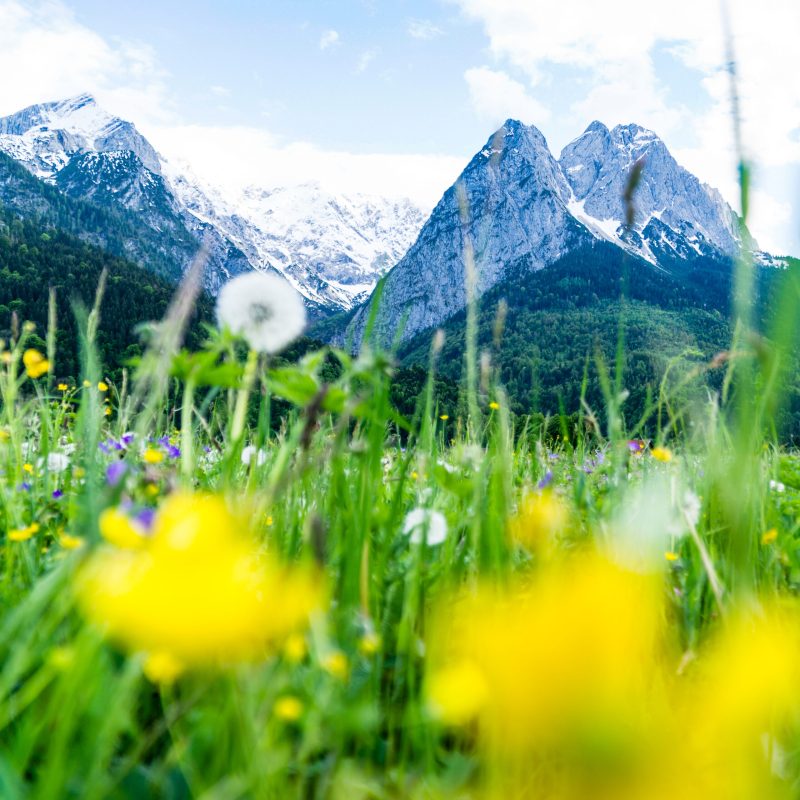 Bavaria is the biggest state in Germany: a sprawling picturesque landscape of alpine peaks, charming towns, and vast, enchanting forests that will transport you straight into a fairy-tale.
From quaint festivals to world-class celebrations like Munich's famous Oktoberfest, Bavaria is in a near-constant state of revelry. No matter what season you visit this treasured German state, you're sure to find something wonderful to do and see.
While there are dozens of captivating destinations in Bavaria, these are the top ten that you must visit to really get a good feel for what the region has to offer. Put some, or all, on your Bavarian bucket list. You will not regret it!
1. Konigssee Lake
The enthralling emerald waters of Konigssee Lake are one of the finest places to visit in Bavaria — and the lake is only about two hours away from Munich by car. You could also take a three-hour train ride through the scenic countryside.
Konigssee Lake is home to one of Bavaria's most iconic churches: St. Bartholomew. Built in 1697, St. Bartholomew's Church is one of the most excellent examples of stucco work in the country. The countryside around Konigssee Lake is crisscrossed with hiking trails, and the stunning backdrop of the Bavarian Alps makes this lake a popular and restorative day trip from bustling Munich.
2. The English Garden
The beating heart of Munich is a superb green space that is larger than Central Park and full of lovely gardens, cafes, and Biergartens where you can experience genuine Bavarian hospitality in a pastoral setting. Munich's English Garden is a one-of-a-kind experience designed to provide visitors with a welcome oasis from the bustling streets of Bavaria's capital. Spend the day strolling through the lush park, and enjoy a pint and hearty meal at The Chinesischen Turm. Cyclists and joggers flock to the park to explore the nearly 50 miles of manicured paths. The English Garden is a welcome surprise and a fantastic addition to downtown Munich.
3. Zugspitze
Outdoor enthusiasts will not want to miss the chance to marvel at Zugspitze, Germany's highest mountain, and one of the most spectacular places in the Bavarian Alps. Although you can technically climb the Zugspitze, many people opt to take a cable car tour to the peak instead. Zugspitze towers 2,962 meters above Bavaria, so the views are nothing short of phenomenal. Take a day trip from Munich, or spend the night in Zugspitze's charming Igloo village or one of their many ski resorts. If you love winter sports, you'll be enchanted by the powdery slopes of Zugspitze, as well as the panoramic views of beautiful Bavaria.
4. Nuremberg's Old Town
Step off the beaten path and look beyond the delights of Munich for a truly authentic and bonafide Bavarian experience. how to spend a day in Nuremberg, Germany is utterly captivating: a city that was decimated by the Nazis in the Second World War but has managed to retain its medieval charm and rise from the ashes. Nuremberg's crown jewel is Old Town, also known as Altstadt. After World War II, the Old Town was restored to its former glory and is a popular haunt for tourists and locals alike. Nuremberg's Imperial Castle dominates Old Town and stands as a reminder of Nuremberg's colorful past. Visit the castle and spend the afternoon wandering the whimsical streets of the city's famous Altstadt.
5. The Romantic Road
Driving Bavaria's Romantic Road is the best reason to rent a car in Germany. Stretching roughly 220 miles, the Romantic Road snakes through mountains, forests, and cute alpine towns. It runs from Wurzburg to Fussen and is the best way to soak in the majestic landscapes of Bavaria thoroughly. There are plenty of places to stop on the way, and you are bound to discover true Bavarian hospitality set against a fairy-tale backdrop.
6. Wurzburg Residence
Dazzling Wurzburg is the jumping-off point of the Romantic Road. Before you hit the Bavarian highway, it's worth checking out the Wurzburg Residence, a UNESCO World Heritage Site with stunning architecture and lovely gardens. Built by Balthasar Neumann, the Wurzburg Residence is a celebration of French, Italian, and German styles and is known as an artistic marvel. Wurzburg is also known for its wine culture, and many tourists love to sip a delicate rose or pinot before making their way further into Bavaria.
7. Bavarian Forest National Park
On the cusp of the German-Czech border is a national park that celebrates Bavaria's deep and lovely forests. Bavarian Forest National Park, a full 93 square miles of the great outdoors, is a popular destination for conservationists, nature enthusiasts, and hikers. The protected land is also home to plenty of forest creatures who enjoy the sprawling sanctuary. Since it's right on the border of the Czech Republic and Germany, you can get to the park from either Munich or Prague. It's about two-and-a-half hours by car from either city.
8. Neuschwanstein Castle
The Romantic Road ends at Neuschwanstein Castle, a stunning structure that inspired Walt Disney and stands as a testament to "Mad King" Ludwig II. Ludwig's madness is still the subject of heated controversy today, but his genius and eye for beauty have never been disputed. Neuschwanstein Castle is one of the most beautiful and iconic sights in all of Bavaria, towering high over an alpine lake. Composed of graceful spires and turrets, Neuschwanstein Castle is a miracle of imagination and opulence. After visiting the castle, why not try a Konig Ludwig Hefeweizen? Made by a local Bavarian brewery, this tasty pint celebrates the ousted Bavarian King and proves that he still holds a special place in the hearts and minds of Bavarians. Ein Prosit!
9. Munich's Marienplatz
Munich's Marienplatz is one of the most celebrated areas of the Bavarian capital: a whirlwind of old and new cultures as well as delightful cafes and shopping. During the festive holiday months, the Marienplatz hosts Munich's famous Christmas market, a yearly tradition for those who want to spend the end of the year in lovely Bavaria. The highlight of Munich's Marienplatz must be the remarkable glockenspiel, whose figurines represent essential elements of German history. The glockenspiel runs its course a few times daily. Seeing the performance is a unique experience and is sure to be one of the highlights of your Munich adventure.
Also, read up on the best tips for Christmas markets in Europe according to experts.
10. Augsburg Botanical Gardens
Augsburg is a must-visit destination on the Romantic Road. This stop on the medieval trade route is packed full of history, and you can certainly spend the day exploring its relics. While you don't want to miss the Augsburg Cathedral, make time to see the Botanical Gardens as well. The Augsburg Botanical Gardens is a celebration of plant life from around the world. It's organized into different areas, including a Japanese garden, rose garden, and medicinal plant garden. Anyone with a green thumb or interest in the natural world should certainly make time to visit this expansive garden.
Breathtaking Bavaria is arguably one of the loveliest spots on the planet. With a broad spectrum of indoor and outdoor activities, shopping, architecture, and culture, it's no wonder why Bavaria is one of the most popular states in Germany. Visit for a once-in-a-lifetime trip or bucket-list-worthy adventure. See the best of this beguiling region on your next trip across the pond.
Bavaria bound? Read up on how to spend a day in Nuremberg, Germany, plus the mystery and history of the Oberammergau Passion Play.