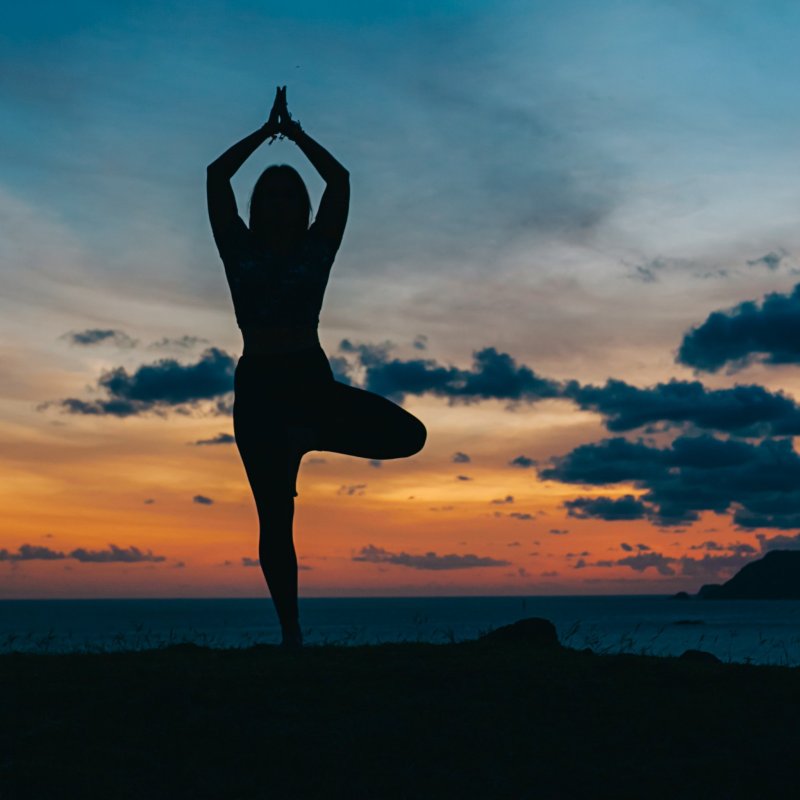 Women seek out retreats for many reasons: to create lasting memories, to disconnect from everyday stressors, to reconnect with the parts of themselves that are sometimes forgotten. Retreats are also a chance to immerse ourselves in natural beauty while achieving physical, mental, and spiritual goals.
The spirit of a women-only retreat is fundamental to a woman's ability to recharge, push herself with new adventures, and explore her inner workings in ways that only other women can relate to. Saveria Tilden, creator of AdventurUs Women Escape Series, explains this quest well:
"I don't think it is a fluke that there are so many Facebook groups and meetups being created for women to hike, climb, bike, paddle, run, et cetera. We are redefining what it means to be a woman in today's world. … We are leaders, strong, independent, smart, self-sufficient and, in many ways, I feel like the image of a woman exploring and/or adventuring outdoors personifies all of these things. And yet how does one start on that path? How do we become that person? Seeking out other like-minded women is a logical first step."
Luckily, there are a multitude of opportunities in Canada, Mexico, Central America, and the U.S. — all set in stunning locales — where you can find a deeper connection to yourself and the outdoors while connecting with like-minded women. Here are 10 worth considering.
1. AdventurUs Women Escape Series At LOGE Camps
Bend, Oregon
We don't all have experience with — or access to — outdoor activities like hiking, rock climbing, mountain biking, and paddling. At AdventurUs Women Escapes at LOGE Camps you'll learn outdoor skills with experienced women guides. You'll also enjoy personal-growth workshops, making new friends, relaxing evenings by the campfire, live music, and a comfortable bed after an adventurous day.
Cathy Herbstler traveled from Bellevue, Washington, to attend this year's retreat. She told us, "I just returned from the Bend, Oregon, event last weekend and I am forever grateful and inspired by the group of women who I spent three days with in the beautiful mountain town of Bend."
"Not only did we have the flexibility to pick our own adventures such as hiking, mountain biking, rock climbing, stand-up paddleboarding, et cetera." She also took part in journaling, meditation, and yoga.
"There is a different vibe at these retreats for women only," she said, "as we feel it's easier to open up and be ourselves and support one another along the journey. It's a unique opportunity for women who maybe have never tried outdoor activities to give it a try and not be judged or pitted against others in terms of skill level but rather lifted up and encouraged to get out of our comfort zones. And women of all ages attend! Some mom/daughter combos, too!"
AdventurUs Women Escapes is currently scheduling next year's event in Bend. Join their Facebook group to stay notified of upcoming retreats.
2. WildWoman Experience At Sacred Mountain Waters Retreat
Asheville, North Carolina
If you're looking for a chance to connect with your soul sisters in a rustic environment, the WildWoman Experience, which hosts 40 women from all over the globe, could be the retreat experience you're craving. The retreat is facilitated by Laura Wolf and Melanie Lighthouser. Wolf told us, "Women return to their home communities rejuvenated, empowered, and inspired, connected to themselves and our earth, and feeling a deep sense of sisterhood and healing of any fears or judgements they had of themselves or of other women."
According to Wolf, the WildWoman Experience is a profound gathering of women rooted in initiations designed to activate their wild essences and nourish their souls. At the retreat you'll participate in rituals — dance, drum, breath, laughter, storytelling, sharing food — while surrounded by the emerald forests, majestic mountains, and healing waters of western North Carolina.
Next year (2020) WildWoman expects to host its fifth annual experience. It will be hosted at Sacred Mountain Waters Retreat, a private property 40 minutes north of Asheville. Sacred Mountain Waters is nestled in a mountain valley where two rivers meet. Surrounded by two miles of pristine rivers and forests, wild mountains, and abundant meadows, it features a wood-fired hot tub, infrared cedar sauna, and ample space for camping, hiking, and celebrating.
3. Women's Quest
Worldwide
For 25 years, Women's Quest has provided fitness and yoga adventure retreats for women who want to explore mindful practices, re-energize the body, ignite the mind, and refresh the spirit. The retreats are put on by women, for women, and are located in some of the most beautiful destinations on earth.
4. Prana Del Mar Retreat And Wellness Center
Los Cabos, Mexico
Located on the outskirts of Los Cabos, the Prana del Mar Retreat and Wellness Center, a yoga beachfront retreat, provides upward of 40 different health and wellness retreats annually between October and July. Although most of their retreats aren't strictly for women, some are. Even so, the majority of retreat participants are women and many groups host sisters, friends, and mothers and daughters traveling together, plus solo travelers.
Internationally-acclaimed teachers visit each week throughout the year and offer twice-daily classes — think yoga, meditation, and other wellness modalities. Guests come for about a week and enjoy luxurious accommodations, delicious, healthful meals, and the option to explore the Baja area. They'll also find an array of spa services and activities including chef-led cooking classes and jewelry-making workshops.
This eco-friendly resort features solar power, an organic garden, a solar-heated lap pool, and organic linens and personal care products, plus they recycle all wastewater for irrigation and use bamboo flooring in their yoga studios.
In addition to Prana del Mar's retreats, you can schedule surf lessons, go whale watching, ride horses, snorkel, kayak, or tour the artist community of Todos Santos. View the upcoming retreats to plan your Baja-inspired women's getaway.
5. Wild Adventure Wellness Retreats
Glover's Reef, Belize
Liz Galloway, founder of Wild Adventure Wellness Retreats believes that transformational travel is not a luxury but a necessity — one that helps us break through barriers, boundaries, and fears to understand ourselves as we are meant to.
Galloway's goal is to provide transformational travel retreats with a purpose. She offers one or two retreats per year where she brings experts, coaches, therapists, fitness trainers, guides, shamans, and even Olympians together to offer retreats that include kayaking, snorkeling, hiking, cultural immersion, kite boarding, diving, guided meditation, yoga, group goal setting, nutrition, and one-on-one sessions.
"Our participants are aged 35 to 60," she told us. "I feel it's important to have retreats and boundary-breaking at this age to combat society's labels and the shifts in life. A place where we really take on our own, and embrace it all."
Galloway has discussed living beyond labels at any age on the Women Entrepreneurs Podcast and said she wants to focus on what women can accomplish and teach others. "I work hard to produce a unique adventure geared towards the small groups each time."
6. Together We Seek Retreats
Vermillion, Ohio
Professional women gather at Together We Seek Retreats to explore and discuss new levels of awareness, and to embark on experiences with the goal of leaving refreshed, energized, and inspired. These retreats create a space for women to come together to explore, experience, and connect through ancient practices including storytelling and making time for meaningful conversation.
JJ DiGeronimo, author of Working Women and founder of Together We Seek Retreats told us, "Making time to invest in yourself by attending a retreat can be a great break from life demands, but it can also act as a catalyst for what you are looking to manifest next."
7. SwellWomen At W Punta De Mita
Punta Mita, Nayarit, Mexico
Join SwellWomen at a chic beach resort edged with lush jungle in Mexico's Riviera Nayarit at the W Punta de Mita resort. Four female empowerment retreats are scheduled annually and will include a mix of yoga, surf lessons, all-inclusive food and beverages, spa time, and more.
8. Wellness Retreats At The Fairmont Chateau Lake Louise
Lake Louise, Alberta, Canada
If your ideal retreat includes a world-class, bucket-list-worthy destination like the rugged heart of Banff National Park in the majestic Canadian Rockies, the Wellness Retreats at the Fairmont Chateau Lake Louise are for you. The retreats are tailored to the 45+ woman who is at a crossroads in her life or is looking for something deeper — something more. They offer immersive wellness experiences accompanied by the sparkle and mystery of Lake Louise and are known for promoting self-discovery and rejuvenating the spirit.
Join one of their three-day, all-inclusive wellness retreats in the spring or fall. Retreat goers form a group of like-minded participants for a weekend of yoga, meditation, and mindful walks. Begin each morning with 1.5 hours of flow yoga and end your day with gentle yoga and meditation, followed by a healthy, nourishing meal. Learn how to live in the moment and find more inner peace and happiness by immersing yourself in a stunning, nature-centric experience.
9. Women's Retreats
Wyoming
If your heart yearns for the beauty of Wyoming, there are a few women's retreats from which to choose. Two Wyoming ranches offer wellness-oriented retreats that incorporate horseback riding. Plan on riding into the mountains for yoga, hiking, and fly fishing in the summer months. Ranches with these programs include Bear Basin Adventures and Diamond 4 Ranch. Or try the Proud Wyoming Woman Retreat hosted in Sweetwater County.
10. Meditation And Transformative Retreats
Finger Lakes Region, Central New York
A respite in the peaceful Finger Lakes region of Central New York means wineries, spas, and meditation retreats. In short, this picturesque wine region of the east is the perfect backdrop for personal regrowth.
For a meditation retreat, heal solo or join other women who are looking to start anew at Mountain Horse Farm in Naples, New York, which offers retreats like the Just Juice Detox. Mountain Horse Farm also offers animal therapy, cow cuddling, massages, hiking, and a dog hotel on site so you can bring your pup with you.
Or try a transformative retreat. Spiritual warriors, head to Ithaca, New York, for weekend programs at a small bed and breakfast owned by Sally VanOrman, a social worker, psychiatric nurse, and natural childbirth instructor. For women only, the Change Your Mind, Change Your Life retreat offers participants the opportunity to become aware of the common beliefs and distortions that have an impact on their lives through guided instruction on self-evaluation in small, intimate group sessions.
Want some time to yourself? Here's how to spend a week off grid in the Rockies.