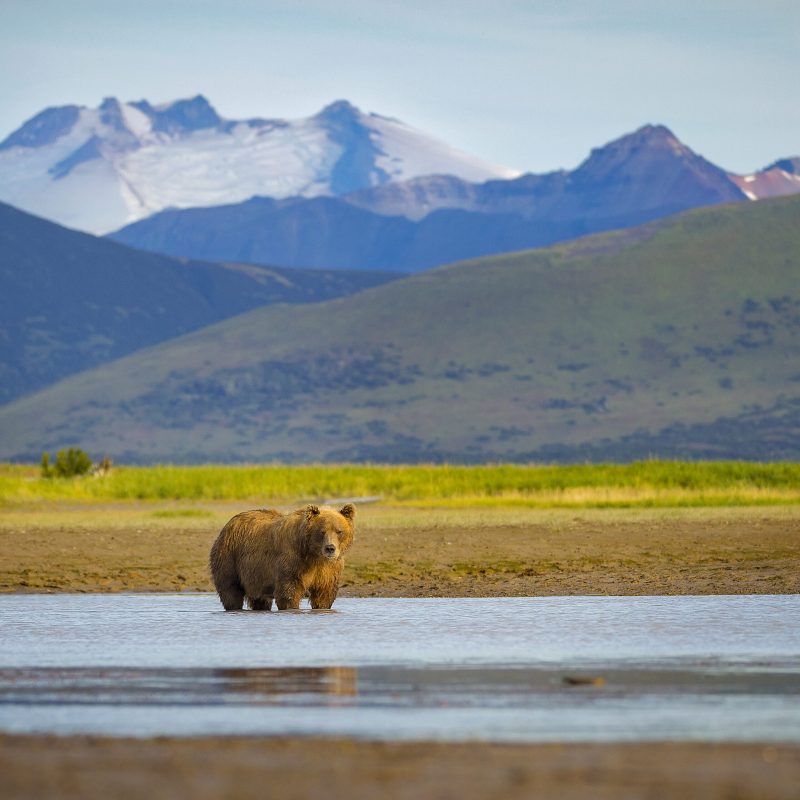 When you think of national parks, you probably think of the parks that attract millions of people every year — Great Smoky Mountains, Yosemite, Yellowstone.
You might not know about the smaller parks, but they can be every bit as beautiful as the well-known, world-famous national parks.
We compiled a list of five national parks that get 60,000 annual visitors or fewer. These parks don't get as much attention and praise, but they are sure to take your breath away.
5. Dry Tortugas National Park, Florida
Just Over 56,000 Annual Visitors
Dry Tortugas National Park is an island located about 70 miles west of the Florida Keys. Since it's more remote, the best way to reach the park is by seaplane or ferry. The park was named after the large sea turtle population in the area.
If you want to appreciate the sea around you, you can snorkel with your family. Another popular option is camping near the water, where the steady waves will lull you to sleep.
If you like to birdwatch, know that over 300 birds have been sighted in the area!
History buffs have plenty to do besides exploring the lovely beaches in the park. Visitors can step foot in Fort Jefferson — a 19th century fort with ties to the Civil War and Abraham Lincoln.
When you visit, you can make the most of the crystal-clear blue waters, soft sand, and smooth waves.
4. Katmai National Park, Alaska
Around 38,000 Annual Visitors
Katmai National Park is in bear country, but don't let that scare you off.
National parks in Alaska are known for their rugged, off-the-grid beauty, and we can see why — most national parks in the area are best suited for travelers who want to disappear off the map for a little while. But, if you're not interested in putting your survival skills to the test, there are plenty of guided tours to make your visit more laidback.
Katmai is somewhat remote, but you can easily fly to the park from Anchorage and Homer and view stunning glaciers and other spectacular sights from up above during your flight in.
Brooks Falls in Katmai — the biggest hotspot for brown bear sightings — should be added to your itinerary. In order to go, you must book a tour in advance. The tours, while pricey, have glowing reviews on TripAdvisor. Travelers highly recommend this once-in-a-lifetime experience and regarded the tour as what one calls "a wonderful way to get up close to the bears safely."
The park is home to the ruins of the largest volcanic explosion in the 1900s, the Valley of 10,000 Smokes. A bus tour can take you to the ashy remains.
All non-Alaskan visitors must complete a traveler declaration form and arrive with a negative COVID-19 test result, get tested once in Alaska, or quarantine for 14 days before exploring the national park. Check our full list of national parks requiring changes for visitors for the latest updates.
3. North Cascades National Park, Washington
Just Over 30,000 Annual Visitors
North Cascades National Park has activities for anyone and everyone — families, young kiddos, solo travelers, and travelers with special needs, especially when it comes to mobility.
Lake Chelan in the southern tip of the park is the third deepest lake in the U.S. and the largest natural lake in the state of Washington. The lake is tucked away in the mountains, so while there make sure to experience the quiet, secluded wonder of communities on the lake only accessible by boat.
For folks with mobility issues, Rainy Lake is a mile-long wheelchair-accessible paved trail that leads you from forest to wildflower meadow to a mountain lake. Happy Creek Nature Trail is another great option. The trail has a boardwalk loop with signs detailing plants and flowers along the way. Both are wonderful for a leisurely, family-friendly hike.
If you like to take the scenic route, North Cascades Scenic Highway divides the northern and southern parts of the park. As the name implies, the highway offers breathtaking views, lookout points, and spots you'll absolutely need to stop to take in.
The park's busy season is from July to September, but it's in your best interest to visit then because you're less likely to run into winter weather.
2. National Park of American Samoa, Territory of American Samoa
Just Over 28,000 Annual Visitors
This southern paradise boasts tropical nature at its finest, with volcanoes, coral reefs, bright fish, beaches, and rainforest. During migrating season, you can even see humpback whales! What more could you ask for?
While at the park, you can snorkel through coral reefs and 900 fish species around the string of islands making up the national park.
The park is close to the equator, so prepare for year-round heat and rain; you can expect a small reprieve from the heat from June to September.
To reach the park, you'll fly to Pago Pago International Airport from Hawaii, Australia, Fiji, or New Zealand. Then you'll want to rent a car to access the park.
1. Isle Royale National Park, Michigan
Just Under 26,000 Annual Visitors
Isle Royale National Park is perfect for the outdoorsy, active individual.
After traversing Lake Superior by boat or plane and arriving in this far-flung national park, every type of water activity is available to you. You can hop on a boat tour, canoe, rent a single or tandem kayak, scuba dive, and fish.
The wildlife on the island is incredible: moose, red fox, gray wolves, beavers, mink, river otters, and snowshoe hares all call the island home. Birdwatchers will be delighted to know that they may spot loons, pelicans, woodpeckers, and other birds.
Michigan gets cold in the winter, so you may want to plan your trip for late spring through the summer. If you do go in the colder months, you might see the Northern Lights!
From mountains to ocean to history to off-the-grid wilderness, each national park in the U.S. has something different to offer. Just because you haven't heard of it doesn't mean it's not worth a visit!
If you'd like to learn more about national parks that aren't as popular, California has three lesser-known national parks that are nothing short of wonderful. As you plan your next trip, make sure you know how to get a National Parks Senior Pass ahead of time.