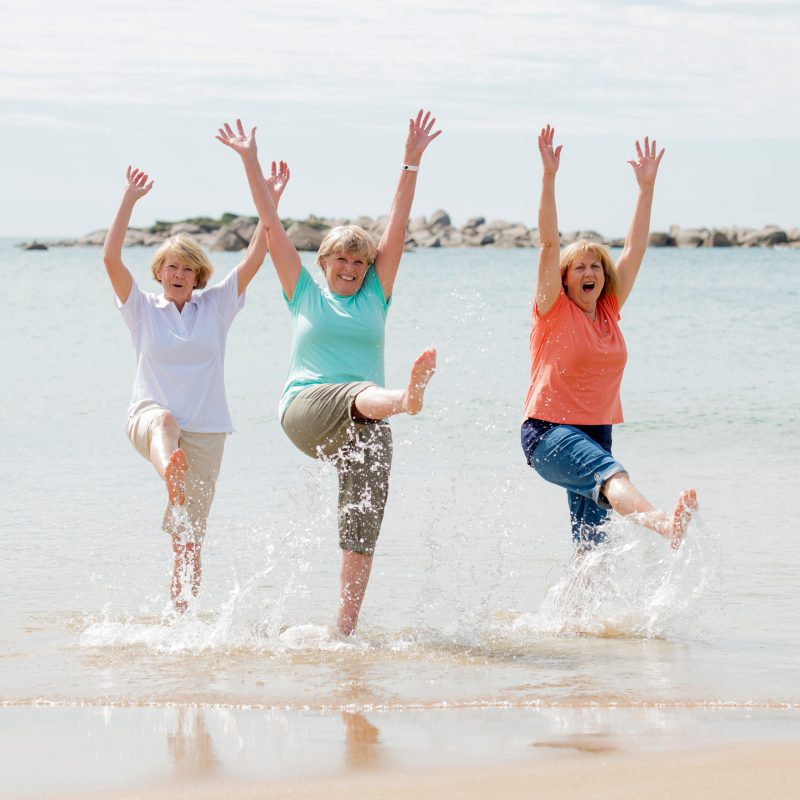 It's time to get out of dodge and breathe some fresh air with your best friends. We believe traveling with other women is a special experience.
Listed below are our top five reasons — inspired by expert travelers — why you and your ladies need to book a trip together soon.
1. Do Things You Wouldn't Do On Your Own Or With Your Partner
Whether you travel with like-minded women or ladies who have very diverse interests, you can have experiences you've been missing out on.
Kathy Marris of 50 Shades of Age believes women-only trips allow you to do things you most likely wouldn't do with your partner or alone. She suggests making the most out of your trip by doing things like "visiting day spas, shopping, dining out at gourmet restaurants, partaking in yoga or meditation retreats" and "trying alternative therapies like sound healing and sipping cocktails at sunset."
Kathy's definitely onto something. You deserve to pamper yourself and try new things, even if your partner doesn't want to participate!
If you've ever felt held back while traveling — with a partner, family members, or alone — it's comforting to know that you can be supported every step of the way, and in each new experience, if you travel with other women.
2. De-Stress And Recalibrate
We all need a break from life sometimes. Traveling with your girlfriends can help you take a step back and recharge your mind and soul.
Kathy is a firm believer that women-only trips are "a chance to spend quality time with your sisters and discuss the important things in life. It can be one of the best things you can do for your own health and well-being."
3. Share Experiences With Other Women
Alicja Krysiak from Just Adventures likes to travel with small groups of women. She says it "enables us to bond and share common experiences."
The world is your oyster when you travel. Why not experience it to the fullest? Book tours, go zip-lining, and most importantly, make memories! Do what makes your heart soar, and share these moments with women you'll cherish forever.
4. Build New Friendships
Alicja thinks traveling with other women is a great relationship-building opportunity. "One specific trip was to the island of Flores [in Indonesia], where, by chance, I met a woman that was involved with a women's weaving cooperative in Maumere. When she learned that we would be traveling to Maumere, she invited us to come and visit, and observe and participate in the work that she was doing with the local Indonesian women."
Making new friends is an authentic way to get to know your travel location better and to experience the culture to the fullest.
5. Start A Tradition
Becky Breshears of Over 50 Traveling loves traveling with other women so much she has gone on a trip with her sister, daughter, and best friend annually for over five years. She said her yearly trips are "a great way to connect with all my best girlfriends every year, especially those that live far away."
Traveling with other women nourishes the soul and satiates your appetite for adventure and new experiences.
Of course traveling with other people isn't all sunshine and rainbows. To prepare for your next group travel adventure, check out our list of common group travel challenges and how to overcome them.