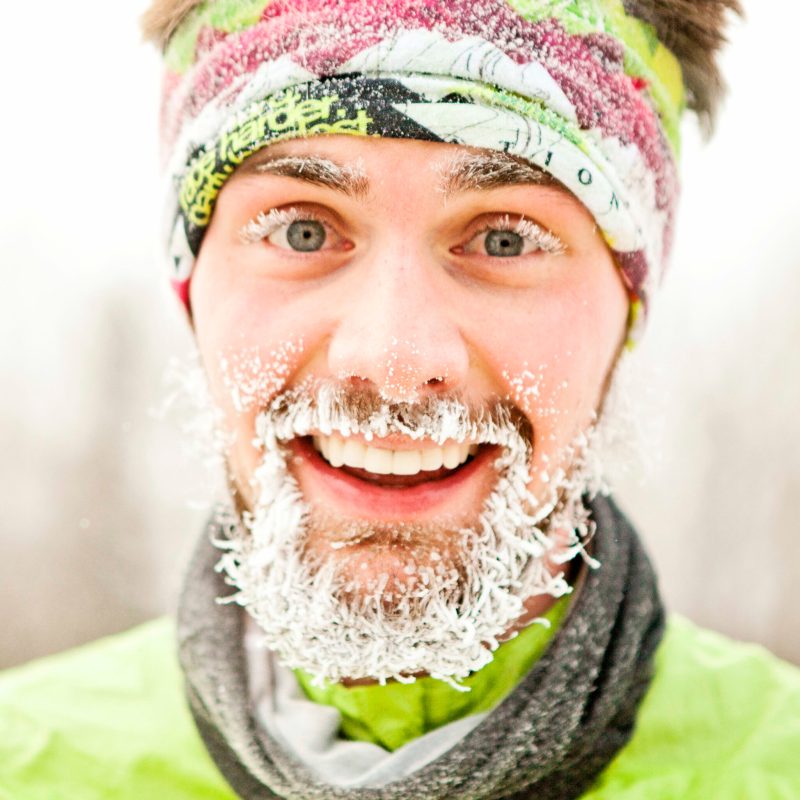 Minnesota is home to a number of festivals celebrating the state's oddities. From Walker's International Eelpout Festival to Barnesville's Potato Days to Wabasha's Grumpy Old Men Festival, there are numerous weird and wacky celebrations across the Land of 10,000 Lakes. Read on for some of our favorite festivals that honor the eccentricities woven into the unique cultural fabric of Minnesota.
International Eelpout Festival, Walker
Late February
Minnesota lake country is normally busiest during the warm summer months. But every February, the small town of Walker becomes a bustling metropolis during the annual International Eelpout Festival. (For those who are unfamiliar with that term, an eelpout is an ugly, bottom-dwelling fish.)
The celebration started as a simple ice fishing tournament and has since blossomed into so much more. Nowadays, the festival offers a bevvy of additional activities designed to draw and entertain the crowds. Kids can enjoy hockey on Leech Lake, the state's third-largest body of water. There's also a polar plunge to raise money for the local ice rink, live music, a beer pong tournament, a chainsaw-carving contest, and curling with stones made from ice. The frozen lake transforms for the weekend as thousands of attendees park their ice houses, trailers, and campers on its icy surface.
The Eelpout Festival is truly a weird and wacky event that brings together all sorts of people, from graphic designers based in Minneapolis to taxidermists from Hackensack. For a true taste of life up north, be sure to attend this quirky festival.
Travelers to the Walker area can also enjoy a visit to nearby Itasca State Park, more widely known as the headwaters of the mighty Mississippi River. There's even a small winery on the edge of Paul Bunyan State Forest, the aptly named Forestedge Winery in Laporte. Walker is about a 3-hour drive from the big city of Minneapolis.
Grumpy Old Men Festival, Wabasha
Late February
Wabasha rests on the roaring Mississippi River in the southeastern reaches of the state. It's a quaint small town best known as the setting of the Grumpy Old Men series of movies.
Each year, during the harsh winter months, Wabasha pays homage to the movies with its annual Grumpy Old Men Festival. The main event is the Grumpy Plunge, where participants jump into the frigid river water to raise money for local charities. But there's lots more to do for those who don't want to become human icicles! Little ones can have fun building snowmen and playing in the snow, while adults can enjoy drinks at a bar carved from ice. The whole family can participate in the festival's costume contest or roast s'mores at an open fire. The Grumpy Old Men Festival does not disappoint!
Other options throughout the weekend include bingo, live music, storytelling, and an ice fishing contest. There's even an ultra-Minnesotan hot dish luncheon, or casserole luncheon for anyone not from the north. And no Grumpy Fest would be complete without a public screening of the famous movie.
Visitors to the area can also check out the Great River Road Wine Trail or the famous 100-year-old Nelson Cheese Factory. Additionally, the nearby river towns of Lake City and Winona are scenic all year round. For those craving some urban entertainment, the Twin Cities are just about a 2-hour drive away.
Gopher Count, Viola
Third Thursday In June
The title of the oldest festival in the state belongs to Viola's Gopher Count. It's been a tradition since 1874; to put it into context, the gopher count predates the famed Kentucky Derby by a year. This odd celebration is named for the bounty paid on gophers trapped. It has evolved to include much more, including a parade, a pie-eating contest, fireworks, music and dancing, and a tractor show. Gopher Count even includes a movie screening, bingo, meat raffle, talent show, bean bag tournament, and tug-of-war.
Viola is a small village on the outskirts of southern Minnesota's largest city, Rochester. The Med City, home to the world-famous Mayo Clinic, has tons to offer visitors to the area, from the state's first Dairy Queen to Mayo's renowned art collection to great food and breweries. Rochester is a fantastic base from which to explore the region.
Potato Days, Barnesville
Late August
The town of Barnesville, located in Clay County in the west central part of Minnesota, hosts the weird and wacky Potato Days each year in honor of one of the area's most important agricultural products. This spud-tastic celebration features a ton of potato-themed activities, including a Miss Tater Tot pageant, potato sculpting, potato sack racing, and mashed potato wrestling. There's also a fun run, yard games, a street fair, a car show, a potato cook-off, and a food court that showcases numerous potato-centric dishes. In honor of the Scandinavians who settled the area, there's even a lefse competition; lefse is a sweet Norwegian potato pancake and a common Minnesotan dish.
Those attending Potato Days could also visit nearby Fargo, North Dakota, which is a quick 30-minute drive away. Moorhead, Minnesota, is another close option, and its well-loved Junkyard Brewing Company shouldn't be missed.
Icebox Days, International Falls
Late January
It's no surprise that the state's coldest city, the very far north International Falls, celebrates the winter season. Its annual festival is the brrrrr-illiant Icebox Days. The celebration name refers to the town's old nickname, Icebox of the Nation. The residents embrace the cold and add fun twists like moonlight skiing, boot hockey, blizzard runs, snowshoe hiking, sled decorating, and figure skating. There's also a hot dog roast, bridge tournament, frozen golf, fireworks, and live music. But perhaps the zaniest activity is the turkey bowling, in which participants use frozen turkeys rather than traditional bowling balls to knock down pins. Icebox Days truly has it all!
If you've got extra time in the region, consider attending a performance at the Backus Community Center or crossing the Candian border to Ontario's Fort Frances. Additionally, the raw wilderness of nearby Voyageurs National Park and its famous Boundary Waters Canoe Area Wilderness are great stops for area visitors.
It's clear that Minnesota's strange festivals offer yet more reasons to visit the North Star State. All through the year, small northern towns embrace the weird and the wacky. From potato celebrations to celebrations of the cold weather, Minnesota makes the most of its unique cultural heritage and natural resources with multiple fun events.