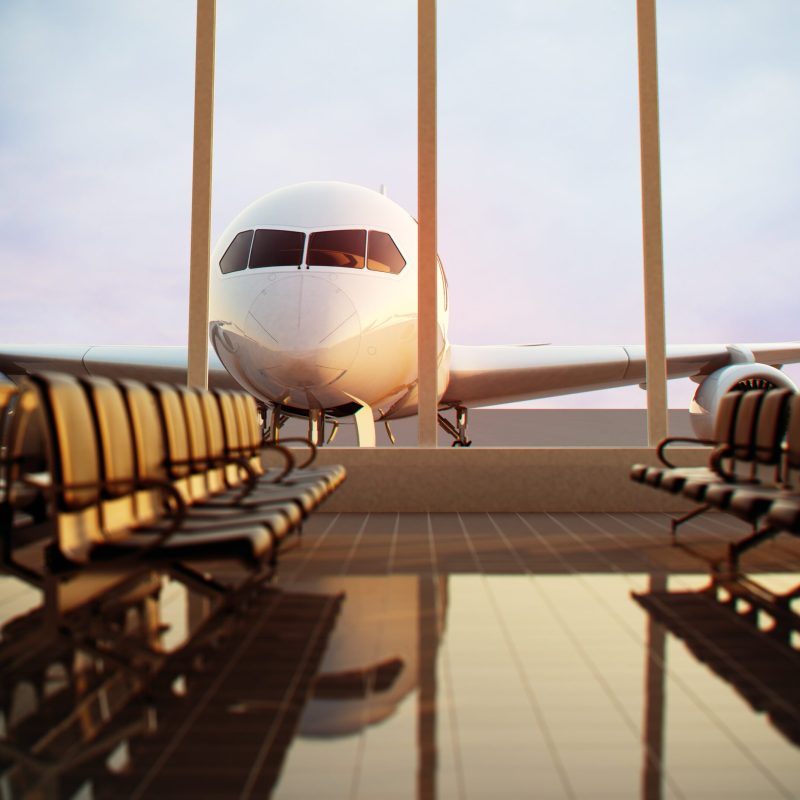 Enjoying time at the shared Thanksgiving table might be a cherished tradition, but it can also drain your bank account if you play fast and loose with buying your flights. Scoring a good deal is sweeter than that second slice of pumpkin pie, and it's surprisingly easy to do if you follow these simple steps.
Remember The 30-Day Window
If the trends of Thanksgivings past have anything to tell us, it's that booking your flight between 30 and 60 days in advance will get you the best rates. Cheapair.com considers this time to be the "prime booking window" and advises that travelers adhere to it year-round; not just when it comes to Thanksgiving travel.
Airfare tends to fluctuate slightly before the 30-day window, and it shoots up exponentially after it, so if you miss that sweet spot you'll be shelling out far more cash than you need to. Planning ahead for your holiday get-together will save you some serious cash.
Fly On Unpopular Days
With the notable exception of Thanksgiving week, the least expensive days to fly are Tuesday, Wednesday, and Saturday if you are flying domestically. International travelers will want to avoid weekends altogether.
If you fly on unpopular days, you will save money on your airfare, and you might even wind up getting a row of seats to yourself. Your cramped legs and pocketbook will thank you, especially if you're making a long journey to spend the holiday with friends and family.
Take Advantage Of The 24-Hour Rule
The Department of Transportation mandates that all domestic airlines allow you to cancel or change your ticket or ticket reservation for free within 24 hours of buying it as long as you purchase your ticket or make your reservation more than seven days prior to departure. This is a blanket rule that applies to every single airline, so always keep an eye out for any fare jumps or dips the day following your purchase.
If you see a more attractive option, give the airline a call or go online and cancel your ticket. You will not be penalized and you might be able to shave a little bit off your ticket price.
Compare Your Fare
There are plenty of online tools that allow you to compare fares. Some, like Skyscanner, let you scroll through several days worth of flights to check out which one is the best. Google Flights lets you look at a whole month of color-coded flights with the cheaper ones highlighted. In seconds, you can see what the most cost-effective one-way or round-trip ticket is.
A lesser-known tool that is making some serious waves is Secret Flying. Secret Flying looks for fare errors and bargain-basement deals. You might find some surprising specials if you poke around. The only real catch with Secret Flying is that their deals are hit or miss and often come with very strict guidelines in terms of when you can fly and when you can't. Additionally, you have to jump on them fast. Secret Flying has an app for iPhone and Android that is worth checking out. You never know!
The best time to buy Thanksgiving flights is within the 30-to-60-day sweet spot right before the holiday weekend. Start there and follow these additional tips to shave some money off your holiday airfare.