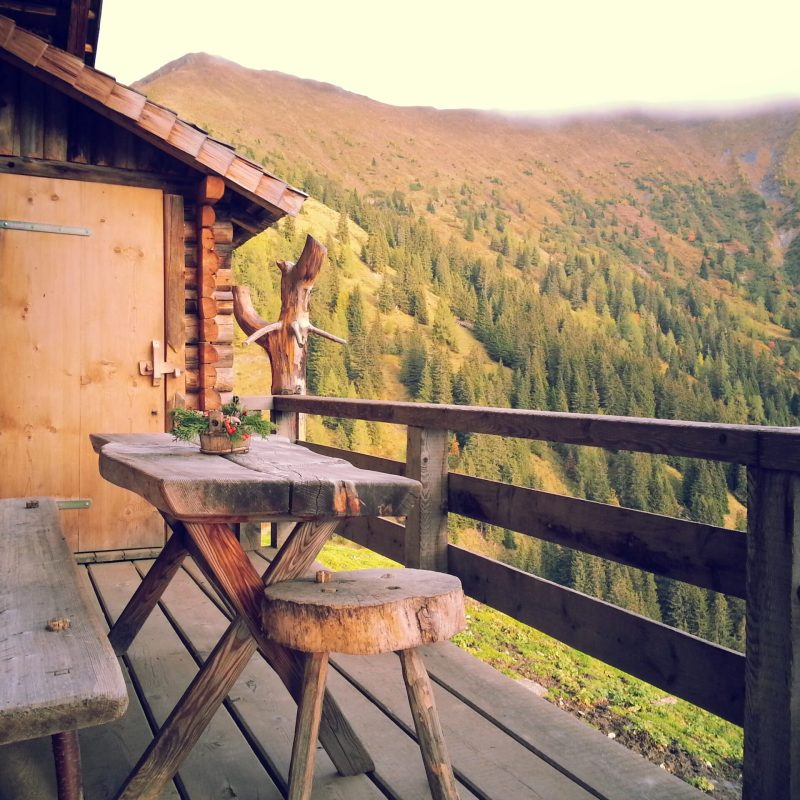 Sometimes, you just want to vacation like a local — living in someone's house, eating at the spots the locals eat at, walking around like you live in the place. And by all accounts, the market leader for booking your vacation hideaway from a homeowner in the area is AirBnB.
But there are alternatives out there to AirBnB, and some of them may be even better for you and your vacation plans in the long run. The vacation rental market accounted for more than $23 billion in sales in 2012, a whopping one fifth of that year's lodging market! And there are plenty of options out there to find that perfect vacation rental if AirBnB isn't quite your cup of tea.
1. Booking.com
Booking.com is probably best known for its hotel booking database, but you can also reserve cabins, homes and vacation chalets. You can even rent an apartment for the weekend, if you'd like. The added bonus is being able to book your flight, car rental and other trip needs at the same time. It's a quick trip planner's dream.
"They often have properties listed that you can't find on other sites for lesser-known areas," says Patti Maghamfar of the travel blog One Road at a Time. "Also, what we appreciate is that only people who have stayed at a property can access the reviews. We also like the site's rating system."
2. VRBO – Vacation Rentals By Owner
VRBO is the site for vacation home owners to list their vacation homes for rent on their own. Similar to AirBnB, the site lists vacation spots worldwide. Properties list bathrooms, bedrooms, minimum stay requirements and amenities — as well as cancellation and payment policies. While each home is different, more than 25,000 of the vacation spots listed on VRBO allow pets, and many provide baby and kid amenities. You deal directly with the home owner, so you know exactly what you'll be renting.
3. HomeAway
With more than 2 million homes in more than 190 countries, HomeAway has something to offer that will fit any destination or budget. Once you create your free profile, you can look at properties, message the home owners, make a reservation and even pay for the property online. And through its partner site expedia.com, you can find all sorts of activities to book on your trip as well.
4. FlipKey
Owned by TripAdvisor, FlipKey is the vacation rentals version of the travel giant website. With more than 300,000 vacation rentals worldwide, the site has a bit of a clunky interface, but makes up for it with its small start-up feel. From Atlantic City to Zephyr Cove, FlipKey has a vacation rental that is an affordable alternative to a hotel room.
5. TurnKey Vacation Rentals
Unlike VRBO and AirBnB, renters deal with a TurnKey representative instead of the owners. TurnKey property managers see to it that every rental guests request is met, and deals with future bookings and any other amenity requests. Property owners and managers can rest at ease knowing their property is safe and their guests needs are being taken care of. All guests must be 25 years of age or older, though.
6. FaithStay
Like other vacation rental sites, FaithStay allows guests to rent rooms or homes from individuals. But FaithStay puts the emphasis on the Christian faith of both the traveler and the homeowner. The site lets guests rent from other Christians in order to stay in a like-minded place, as well as further their Christian journey and fellowship with other believers. For the homeowner, the site provides a way for the money raised from the rental to be tithed directly to the homeowner's church or favorite mission. Travelers using the site say it is the best way they know to connect with other Christians as they travel and to feel comfortable and safe in their surroundings.
7. VayStays
VayStays is another online vacation rental marketplace that aims to standardize vacation rentals. With quality properties in highly coveted destinations around the world, VayStays provides professionally managed and fully verified rental locations for travelers. Specializing in locations like the Caribbean, the U.S. and Mexico and Central America, VayStays has more than 20,000 luxury properties from which to choose. Also, the site lets you book instantly via credit card, so you know your reservations are secure.
8. GameDayHousing
Started in 2006 by the same guys who started VayStays, GameDayHousing is focused on sports fans who travel with their team. Tired of sleeping in their cars, or crashing on friends' couches, the creators of GameDayHousing purchased a home in South Bend, IN to stay in during game day weekends and avoid skyrocketing hotel prices. The group soon purchased more rental properties and began leasing them out on game days.
Now the online site rents weekend stays in people's homes near sporting events. Renters pay for their weekend, and money is held in escrow until the weekend stay is completed in order to ensure the guest has a great experience. Their satisfaction guarantee and commitment to working with the renters and homeowners is a bonus for those looking to book a vacation rental on a game day. And the site offers a full refund or a chance to reschedule the weekend if a sporting event is cancelled or rescheduled.
9. CouchSurfing
Yeah, it's the vacation rental site for millenials. CouchSurfing has more than 400,000 properties and connects 14 million travelers and locals across 200,000 cities. Once "surfers" sign-up, they are connected with locals who open their homes to travelers. The site also provides travelers with access to free events in the area where they can connect with other travelers in the same city. Locals can connect with other hosts in their own city before setting out on an adventure to crash on other people's couches. The site guarantees you will be able to connect with "friends you haven't met yet" all over the world.
10. Home Exchange
Like the movie "The Holiday," users on Home Exchange swap houses with other travelers to live like a local in a new city. With more than 65,000 properties listed, you can connect and switch homes with other users all over the world. The site requires that you purchase a membership and use their service, but they do that to verify members and properties. For those who are okay with staying in someone else's home but not with having someone stay in theirs, the site offers a rental option as well.
If you don't want to stay in a hotel and you don't want to use AirBnB, you still have plenty of options. We hope this article helped you find the one that's best for you. Happy trails!