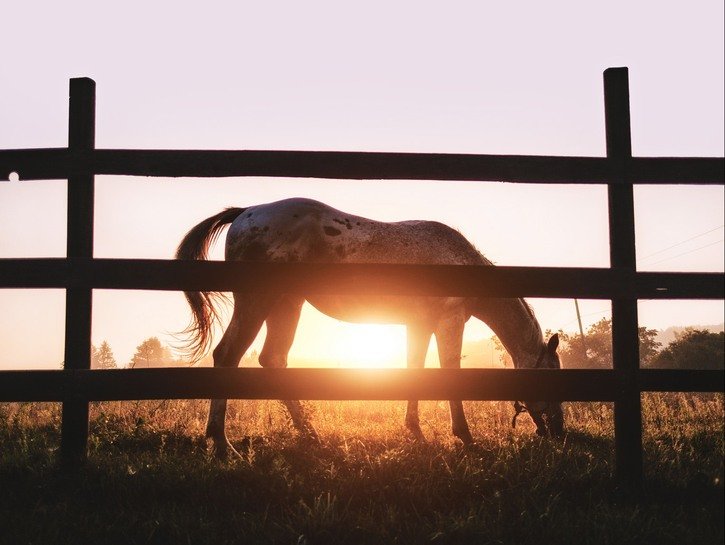 If you're a horse lover looking to try something different for your vacation, consider booking a horse riding vacation at a ranch or farm. Even if you've never ridden, odds are you'll feel a bond with these powerful, beautiful creatures.
1. The Vermont Icelandic Horse Farm
One of the benefits of choosing a horse farm in Vermont is that you're close to everything you'll need. The Vermont Icelandic Horse Farm spans gorgeous acreage that includes Sugarbush and the Mad River Valley. As a guest, you get to spend your nights at a country inn that's full of Victorian inspiration; you're likely to feel as if you've ridden back in time for the duration of your stay.
This is the ideal spot for riders who love Icelandic horses, plus it offers versatile packages. You can hang out for a day or two, or you can book up to six days filled with excursions and equine delights. Meander through the landscape atop your horse just once, and you'll probably want to opt for the six-day package. Lazy trips through tranquil meadows and gallops across speedy streams will have you in love with Vermont within the first few hours.
Consider reserving your vacation for autumn. There's nothing like New England in the fall, plus you can get all sorts of maple goodies around that time of year.
2. The Mountain Top Inn, Vermont
Remember all of that gushing about Vermont? The Mountain Top Inn in the Mad River Valley offers a similar backdrop to the Vermont Icelandic Horse Farm. Mountain Top backs up onto the Green Mountain National Forest, which has a host of trails. You and your horse can take a winding ride up the mountainside where the views go on for days. The Inn has its own Equestrian Center, open from June to October.
What's great about this vacation idea is that you can learn everything. Ride on your own or with a guide. Learn how to ride in the English or Western style. You can even get your feet wet in dressage and jumping.
However, you aren't limited to horseback: the Mountain Top Inn offers guests a bevy of additional activities, such as kayaking, clay bird shooting, swimming, hiking, and various sports. You can even eat on-site, and the food is rich enough that you'll need the exercise.
3. Marriott Ranch, Virginia
No, this historic farm has nothing to do with the hotel chain. Rather, the ranch is a staple, nestled in the Blue Ridge Mountains for ample riding opportunities. You won't find a prettier vacation spot, but you're only about 50 miles outside of Washington, D.C., just in case you get a big city itch.
It's unlikely you'll want to leave, however. There are several wineries nearby, and in addition to riding and dressage lessons, you'll have the option to participate in cattle drives with genuine Longhorn cattle. You can also opt fot trail rides, or themed packages. For example, there are weekend trips that include rides, food, and room at a charming local bed and breakfast.
4. Southern Cross Guest Ranch, Georgia
This Georgian ranch, only an hour from Atlanta, sits in the center of the Historic Heartland of the state. Apart from offering rides through forests full of towering trees, the ranch specializes in Western riding and prides itself on its competitive prices. As you'll discover upon arrival, however, the experiences are priceless.
It's a one-of-a-kind vacation, in that most horse farms and ranches won't let guests ride off by themselves. Independence is encouraged at Southern Cross, though. Between rides, you'll learn everything you ever wanted to know about grooming and generally handling a horse. Because the retreat follows the B&B model, you have a built-in place to stay and access to home-cooked meals too boot.
5. Horseshoe Canyon Ranch, Arkansas
Arkansas isn't quite the wild west, but it's close. Horseshoe Canyon is near the Buffalo National Wilderness Area, so it's not only scenic, but it's also overrun with trail riding opportunities. You get to stay in cabins that appear rustic but come with all the comforts of home, including air conditioning.
The guides make sure to match you with a horse that complements your skill and comfort level. After a long day on the trails or a rugged ride — just for experts — you can relax in the pool or the hot tub. Dinner is steak every night of the week. You can't beat that.
6. Zapata Ranch, Colorado
Zapata Ranch is a genuine working ranch that specializes in bison and cattle. It borders the Great Sand Dunes National Park and Reserve, which is right at the bottom of the Sangre de Cristo mountains. The family that manages the place has been ranching for three generations, but the Nature Conservancy owns the ranch itself.
Zapata likes to provide guests with variety and choice. Three packages are available. One focuses on improving riding skills, while another is designed to show visitors just what it means to work on a ranch. You can ride through the Great Sand Dunes or the pretty Medano meadows. Feel free to climb off your horse to take a hike, learn about conservation ranching, or study the local bison.
Does a holiday with a horse sound like heaven to you? Then we hope this list has inspired you to start planning your next adventure.