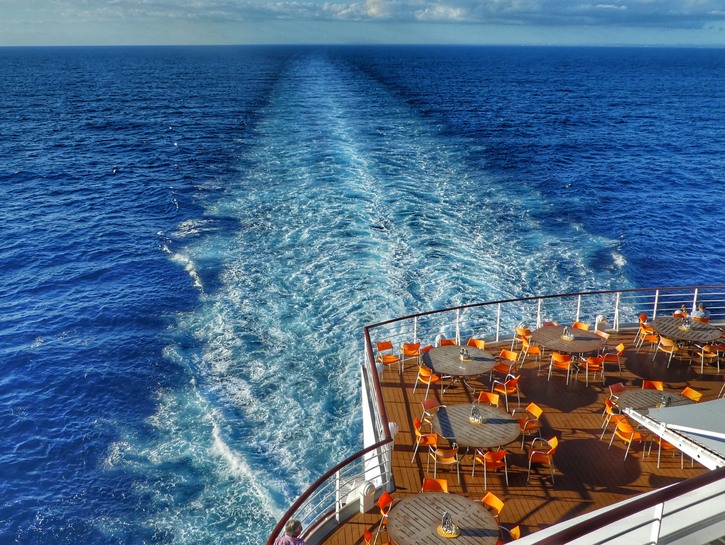 Luxury, comfort, delicious food, and outstanding entertainment, all while seeing the world. It might sound too good to be true, but here are the top reasons to consider doing it!
1. Forget About Unpacking
One of the least-appealing tasks for many travelers is the constant packing and unpacking that happens when journeying from one hotel to another.
With a world cruise, you could see 30 countries in a single trip and only have to unpack once! For such a voyage, you'll obviously need more clothing and supplies than the average trip, and you might want to pick up a few souvenirs along the way, but the convenience of only unpacking once is unparalleled.
Many travelers love having a single home base while getting to see so much of the world. It adds that little bit of consistency that makes being away from home a little bit easier.
2. See And Relax More Than The Typical Cruise
The downside to most cruises is that they can feel somewhat rushed when there are a lot of ports to cover. What's fantastic about a lengthy world cruise is that you get additional days at sea to relax, plus all the time you need to enjoy epic destinations like Venice, Sydney, Tokyo, etc.
While some cruise-goers find themselves rushing back from a tour to get to the ship before departure time, world cruisers can relax and explore in peace. You won't feel like you've missed out on what the ports have to offer, and you can take advantage of longer trips to attractions that might be further inland.
There's nothing wrong with a normal cruise, but a world cruise is in a class of its own.
3. Fewer Border Entry Headaches
Anyone who's flown from country to country on an extended trip knows that constantly having to think about visa and entry requirements can be quite the ordeal. With a world cruise, almost all of those stresses are completely taken care of.
Cruise staff take care of most of the bureaucratic paperwork, so guests can usually avoid many of the passport controls that other non-cruise travelers would have to suffer through on their own.
Quick and painless entry and exit from each country will mean that you can spend less time obsessing about passports and visas, and more time enjoying your trip!
4. The Ship Is Your One-Stop-Shop For All Personal Needs
Traveling in foreign countries for extended periods of time can be stressful when you think of having to buy specific items you need (like a familiar brand of shampoo), or, god forbid, when you need to see a doctor.
Cruising makes those hypotheticals complete non-issues, as almost all ships have convenience stores that sell the necessary toiletries and personal items while also employing a resident doctor to look after any medical needs. Of course, you should still purchase the appropriate travel insurance to make sure your healthcare is fully covered!
Keeping adequate amounts of cash on hand is another common source of frustration for travelers, but not with a cruise ship. Most amenities are included, but you can swipe your cruise card for anything above and beyond the ordinary. Many ships also have ATMs set up that will dispense the local currency, although you might want to double check the fees before using them.
5. A Perfect Marriage Between Food & Fitness
What's a vacation without great food? Cruises are designed to give guests a wide selection to choose from. There are often upwards of five different restaurants, plus an assortment of cafes, bars, dessert shops, etc. to keep you well-fed throughought your travels.
Instead of having to find new restaurants every day, you can research and handpick a few to check out at each port, and then relax, comfortable in the knowledge that your gastronomic needs are well taken care of.
Not doing dishes or cooking a single meal for weeks is pretty magical, but if you're worried about pigging out and coming back from vacation with a few extra pounds, fear not!
Besides all the walking you can do wherever you stop, cruise ships have state-of-the-art fitness centers, classes, and activities geared toward people who want to stay fit while they travel.
There's nothing better than chowing down on delicious food guilt-free!
6. It's The Best Way To See More Places
The average travel bucket list is a long one, but with a world cruise, you can tick off a boatload (pun intended) of places all at once! Most of these cruises have specially-crafted itineraries that take passengers to the most popular cities and allow them to see all of the most famous landmarks.
The best part is that there are so many different itineraries to choose from, and lots of different cruise line offerings such as Princess Cruises or Holland America Line.
Without spending a fortune, there's really no other way to experience so much on one trip.