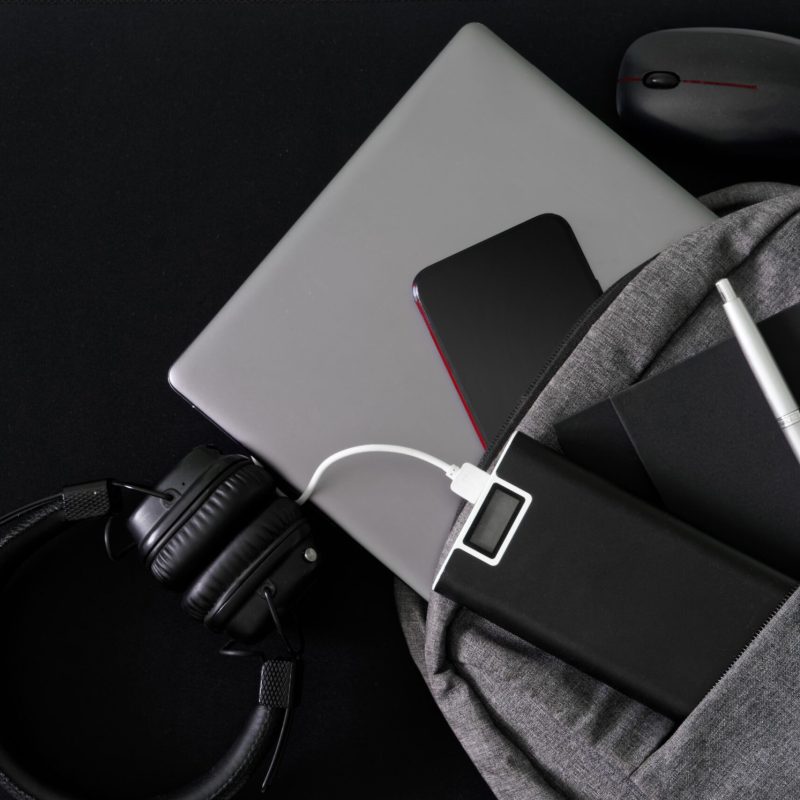 There are very few things that can ruin a trip more than forgetting things. Unfortunately, though, that's the nature of the beast — especially if those items are small or easily forgotten. Some of us keep a list, others play it by ear. As someone who used to just grab and go before a journey, I've definitely grown wiser with age and now do my best to have a list of things I need to pack or bring with me.
Not long ago, I was asked to pull together a list of road trip essentials that are an absolute must. Thankfully, there were no disclaimers on that list — just a whole lot of stuff that makes road trips better, go by faster, or some combination thereof. In this article, though, let's talk about some accessories not necessarily tied to a road trip, but instead to travel in general — and items that are easily stashed! Consider this a head start on making a list of your own; small accessories that I'm always sure to bring with me on a trip. Or, in some instances, these are items that members of my family have brought along that caught my attention and were subsequently added to my list of must-haves.
Buy Now
$15.83
Advertised as a car seat fan, stroller fan, or desk fan, this is truly a "use it however you want" fan. I tend to run warm — I sweat a lot — so personally, I've used it at an outdoor theater, waiting outside in line at a restaurant, at an airport, and in countless other environments. I've actually used it just sitting on the couch before, now that I think of it. Given that my wife actually purchased it to begin with, this has been used in lots of other ways in our home. Compact, light, and with plenty of ways to form the bendy tripod however you need, this was a great buy. It pushes out about the amount of air you'd expect. It has three speeds and an impressive battery life. For just a couple of dollars more, upgrade from the standard black option to either white, blue, or pink.
Save 34% Now!
Buy Now
As noted in other spaces, a portable phone/tablet charger is an absolute must for traveling, and this particular one can charge just about any mobile device. This one, as many are, is the perfect size, lightweight, and well worth the money. There's not much worse than having a phone or tablet go dead — especially when you're traveling. Having at least one of these sitting around can be very helpful. The charger itself also recharges quickly — a must-have!
Buy Now
$17.99
Another must-have while traveling is a tube of hand lotion that fits in your pocket, a purse, or wherever you need to put it in. If your hands dry and crack easily, keeping some hand lotion nearby is important at all times. If you're on a plane or on the road in the middle of nowhere and need some, you'll be glad you or someone in your traveling party thought to pack this. I cannot count the number of times my wife has bailed me out because she had the presence of mind to throw a tube or two of travel-sized lotion in her purse.
Buy Now
$39.99
Like I said, I run warm. So no, you are not surprised that there's another fan on my list. This one is very different, though. It's still quite small but doesn't have to stay that way — this one is collapsible. This fan, touted as a desk and table fan, can also sit on the floor as a stand-up fan and can fit nicely into a small space when you collapse it all the way down to the size of the round head of the fan. If you want to expand it, it can stand up to 3 feet tall, comes in multiple colors, and has four speeds. I also personally own this one and am really impressed with it. It's battery-powered, comes with a remote, and is extremely convenient!
Buy Now
$12.99
It didn't occur to me until recently that this was a must when it comes to traveling. The first time it ever even crossed my mind to pack my own nightlight was when we had some family visiting from out of town. I mentioned to them a hall light they could leave on, only to be told that they had actually packed their own nightlights. What a novel concept! No longer do you need to worry about leaving a light on in the bathroom of a hotel, hoping it's dim enough to not keep you up but bright enough to keep you from cracking your leg into a dresser. This particular option is simple, inexpensive, and even comes in a multi-pack if you think you may need more than one. A helpful hint is to leave yourself a note someplace so you don't forget to bring it with you when you leave!
Buy Now
$9.99
These TSA-approved travel bottles are specifically for flying but can absolutely come in handy on a road trip, too. If you're like me and tend to stress about the rules about liquids and airport security, it definitely cannot hurt to use these. Touted as leak-proof, these bottles give you one less thing to worry about when flying or preparing for a road trip. Available in multiple colors and offered in several different quantity options, this is an affordable way to avoid potential headaches. A great buy for sure!
Buy Now
$11.99
These have been mentioned in another travel article I wrote, but I can't stress it enough — pack at least one back scratcher for your trip! These are absolutely amazing — expandable, pretty sturdy, and incredibly inexpensive. Rest assured, the people you are traveling with will appreciate that you have one, not only because they don't have to reach over and scratch your back for you, but they're bound to borrow one at some point. I have one of these within reach at home, at work, next to the bed, and yes — in the car. These are a must-have for day-to-day life and certainly while you're traveling. Don't hesitate — grab one or more of these!
Buy Now
$9.85
If you tend to travel with a lot of electronics, chargers, charging cords, etc, you're certainly going to want to consider this FYY Electronics Organizer. Available in several sizes, styles, and lots of different colors, no longer will you constantly try to remember which small pocket of your suitcase is housing all of your electronic gadgets. Add this to the list of "one less thing to worry about" when you're packing for vacation. 
Buy Now
$15.99
Are you someone who tends to overpack? Touted as saving up to 80 percent of your suitcase space, the Hibag Travel Compression Bags are sure to help you fit everything you need for your trip. There is no vacuum required to make these work for you, and they are available in packs ranging from eight to 18 bags. Fit more of those necessities in and pick these up today!
Buy Now
$22.99
It will surprise nobody who knows me, or who may be getting to know me a bit through my writing, that I have never purchased this item. My wife, on the other hand, has indeed purchased this item, brought it along on trips, and I have absolutely reaped the benefits. A hanging toiletry bag allows you to have a place for everything and for everything to have a place. It's compact when closed, comes in lots of colors, and is available in two sizes. This is absolutely worth having!
For more packing tips and tricks, check out: