You may know Seattle for many different things — lots of sports, the 1962 World's Fair, or maybe even the Space Needle that the fair left behind. But Seattle has so much more to do! If you're thinking of vacationing in the Emerald City, we've pulled together several lodging options for you that you're going to love.
Whether you are already familiar with the Seattle area or not, you may want to take a moment or two to get to know this beautiful city so you're best prepared for your trip. There are plenty of great attractions in Seattle, including the aforementioned Space Needle, the Seattle Aquarium, the Museum of Pop Culture, and so much more! 
If you find yourself on a budget, there are plenty of inexpensive things to do on your getaway, or have a glance at this piece that will send you to some of the more quirky spots in town. Ready to enjoy some great food? Be sure to also check out some of these great restaurant options that are sure to satisfy. 
Now that you have a better idea of what to do once you get to downtown Seattle, we've taken the time to find some of the best Airbnb rental homes that are certified by Airbnb Plus! When you're ready for a wonderful trip with your significant other, check out these vacation rentals and book your trip today!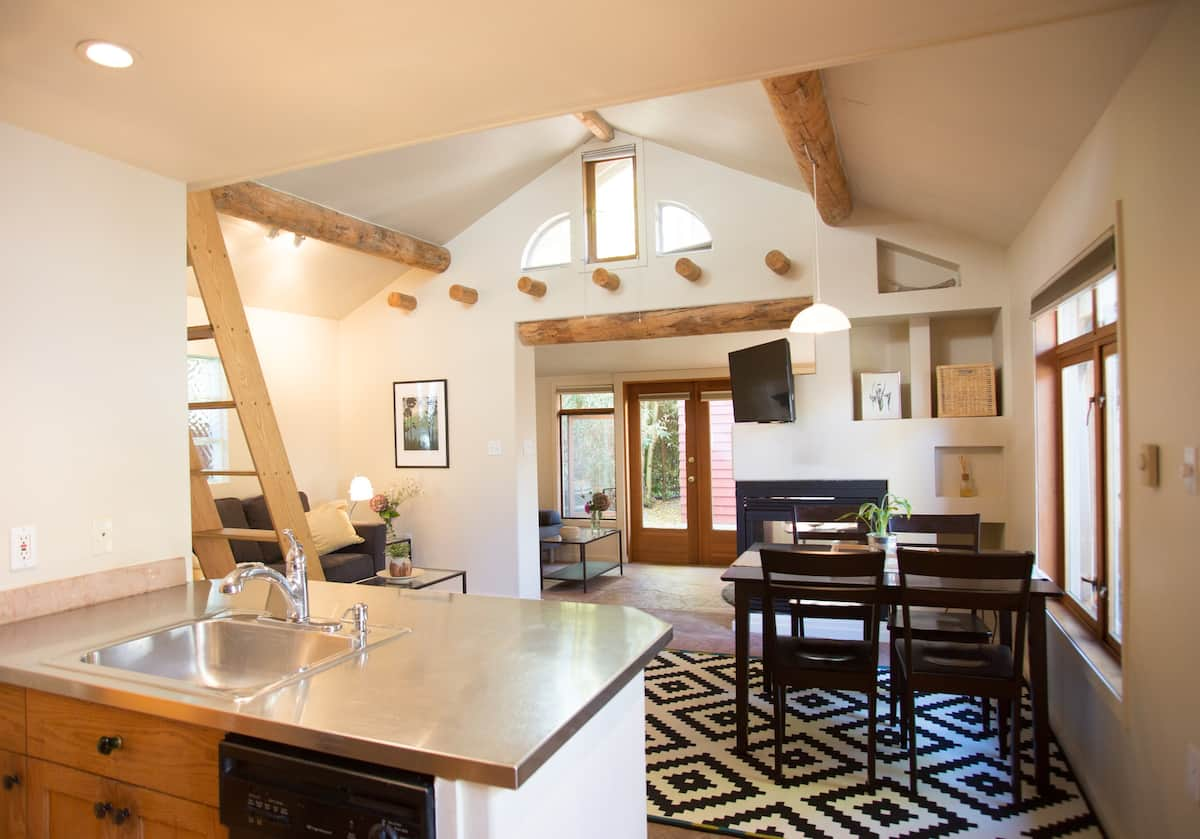 Rent Now
$126/nightly avg
This Spanish-inspired bungalow has vaulted ceilings, a loft, a fireplace, and is located in the Seattle neighborhood of Montlake. You've found the Hamlin Street Casa! This neighborhood is quiet, yet located in the heart of Seattle; next door to the University of Washington's Husky Stadium and steps from Lake Washington, the Arboretum waterfront trails, the Seattle Yacht Club, and more! You'll be staying in a detached guest house with a private access trail and courtyard with a queen and a double bed. It has a fun layout — check out the photos! The ladder to access the loft bed is very steep; something to note for those with mobility issues or those traveling with young children.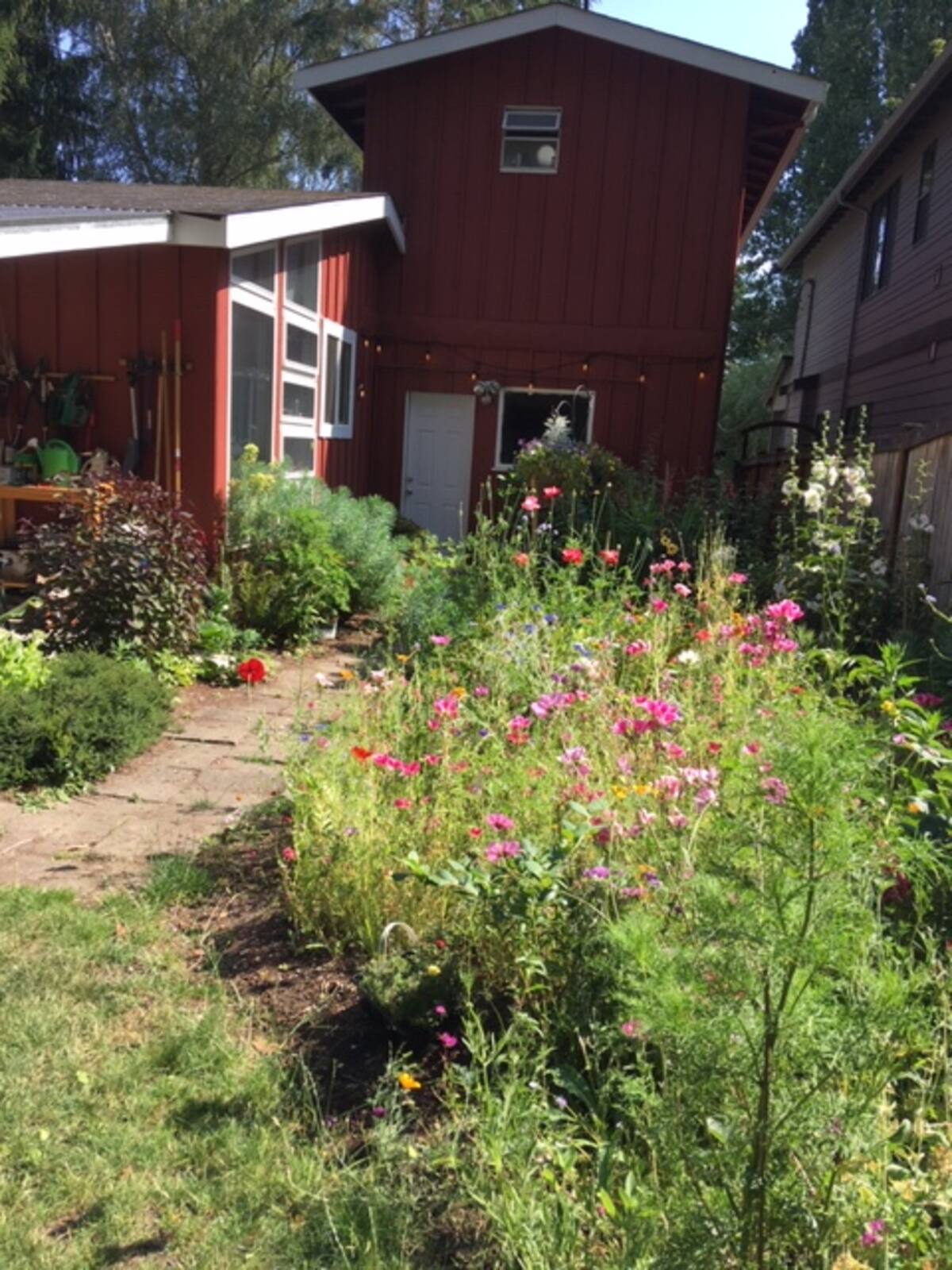 Rent Now
$62/nightly avg
Very private and quiet, yet very close to the University of Washington, this over-the-garage Seattle Airbnb studio was recently remodeled and has a secure private entrance. You're close enough to walk to the Kingfisher Natural Area Preserve in the Thornton Creek Ravine, or take the public transport to downtown attractions. While just 250 square feet, your space includes a sleeping area, a mini kitchen, a full bath, a large closet, and skylights! Access to this unit is by way of a full flight of stairs, something to keep in mind if you have mobility issues. This unit is not handicap-accessible.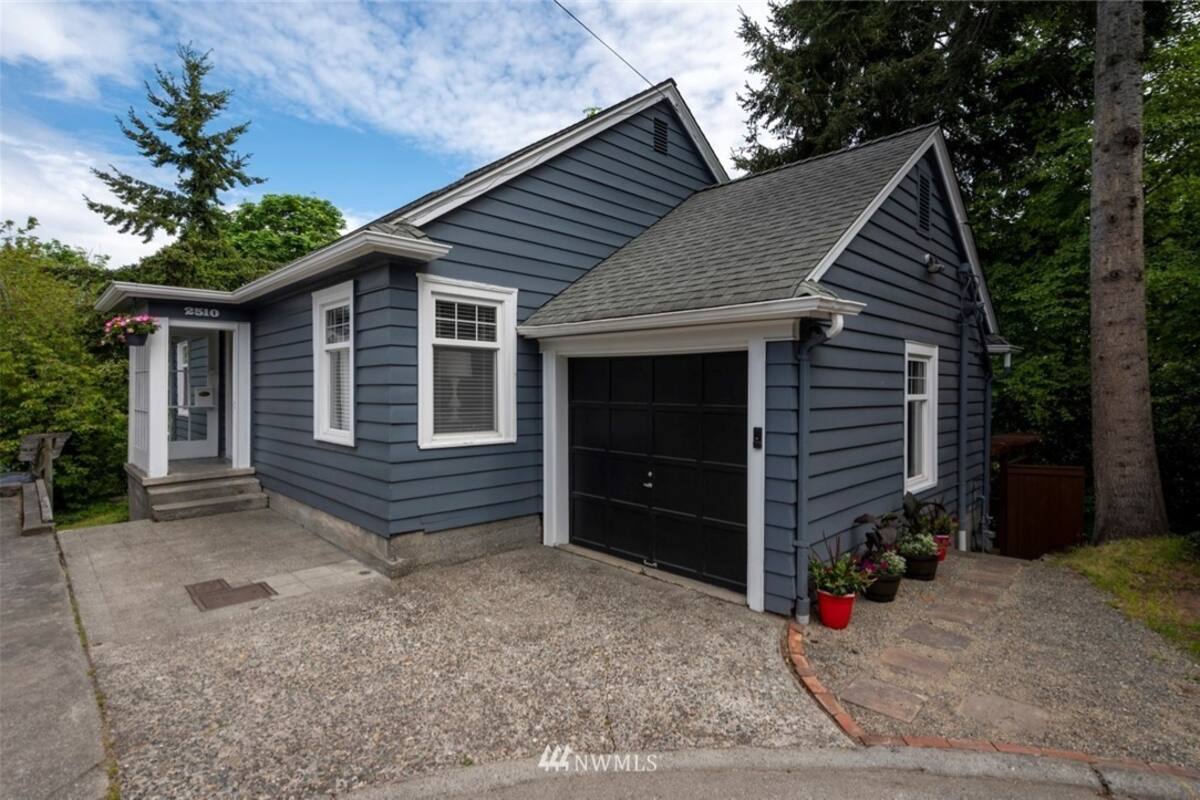 Rent Now
$194/nightly avg
Step inside the Urban Forest Den, a forest hideaway in the heart of the city. You will love the secluded and comfortable ambiance in this cozy unit. Step out for a stroll in the pleasant Queen Anne Hill neighborhood, sit on the spacious deck, or explore the intimate backyard. You can also choose to stay inside and relax in the large bedroom with a king-sized bed, gas fireplace, desk, and lots of natural light. Your living room features a 55-inch smart TV and a couch that opens up to an extra queen-sized bed.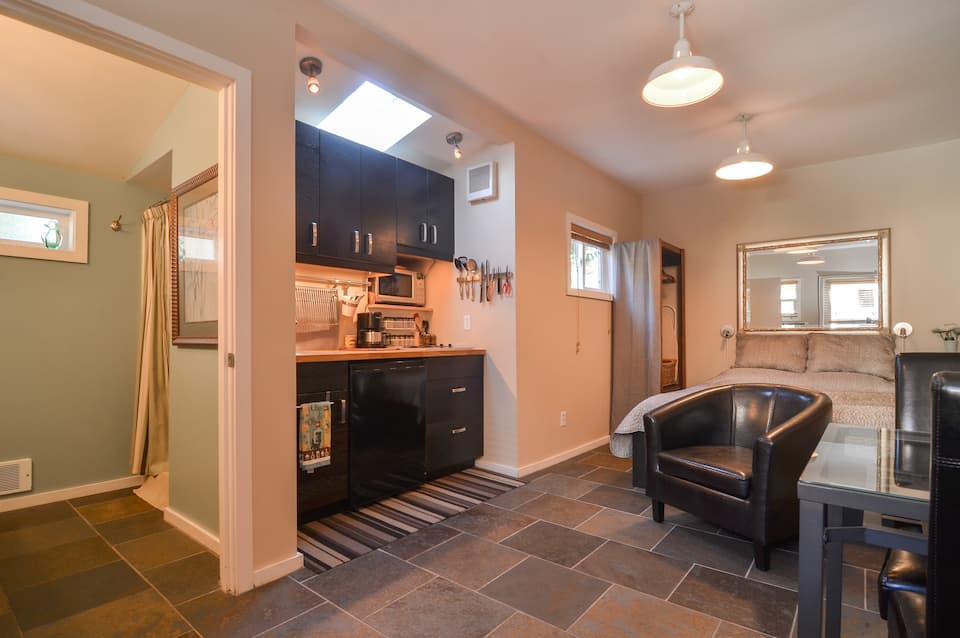 Rent Now
$115/nightly avg
Tucked away behind a private home, the Portage Bay Guest Cottage is adorable inside and out! Modern and comfortable furnishings greet you when you step into this cozy space, while private seating areas are provided for your relaxation in front and out back. You will love the location — just across the bridge from the University of Washington Campus, two blocks from Lake Union, Portage Bay, and historic houseboats. When it's time to eat, take advantage of the French bakery, shops, and multiple dining options. There's even a hair salon on the property — check this one out!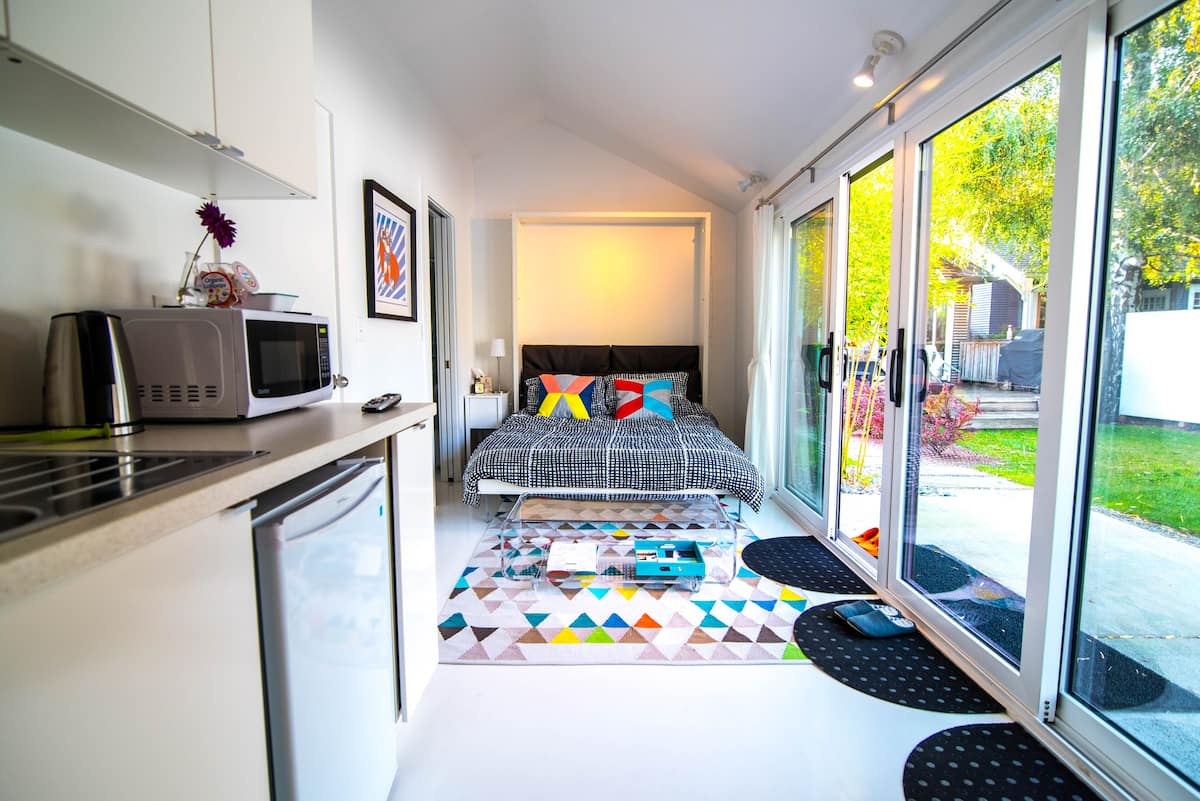 Rent Now
$140/nightly avg
Stylish, private, and modern, this freestanding studio on Capitol Hill is nearby numerous restaurants, coffee shops, and shopping. Remodeled just 3 years ago, this is a well-designed studio with a full bathroom. There's a sofa not visible in the photos, but rest assured, it's there, just under the high-end wall bed. This space is nicely organized, definitely unique, and worth checking out.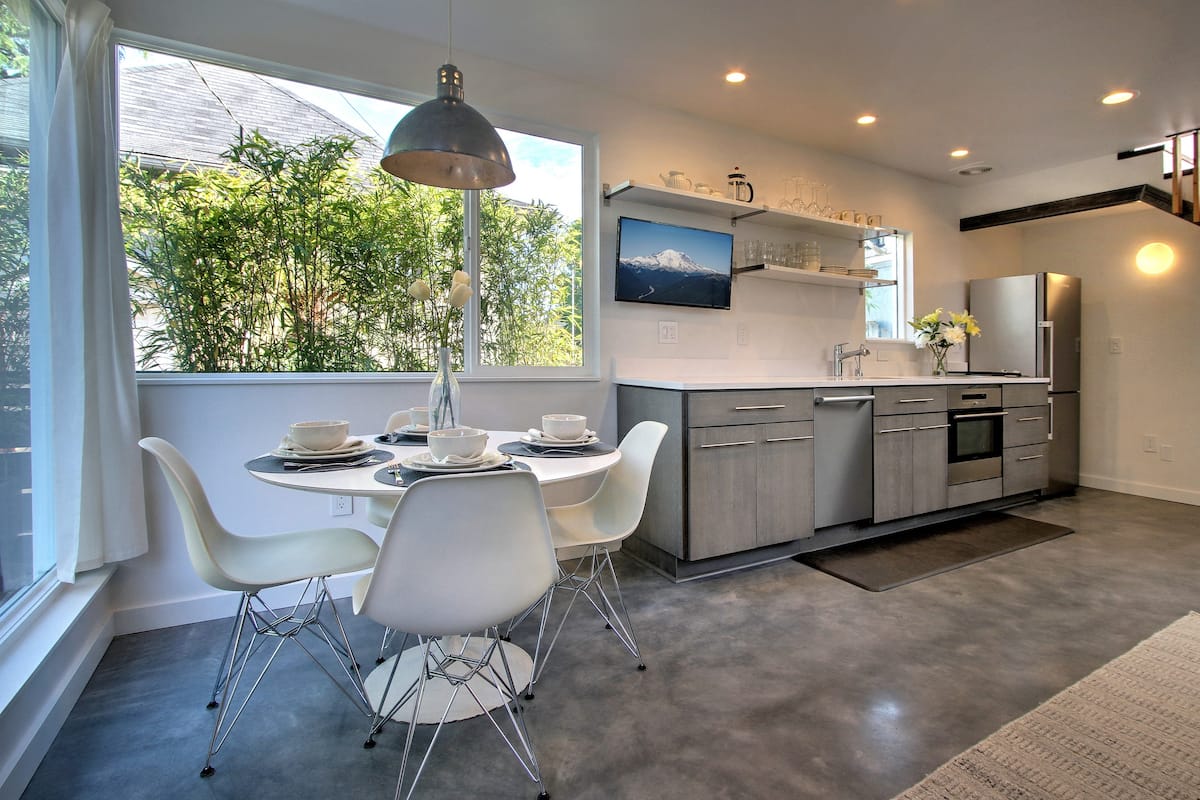 Rent Now
$186/nightly avg
Just two blocks from Green Lake, this beautiful, light-filled cabin is Nordic-inspired, tastefully decorated with modern classics, and primely located. Enjoy the fully-equipped mini kitchen, washer and dryer, queen-sized bedroom, and great patio with a table and chairs. Just a short walk to lots of restaurants and shops, this place is gorgeous. Be sure to click through those photos! The cabin is not handicap-equipped, there is no smoking, and no parties.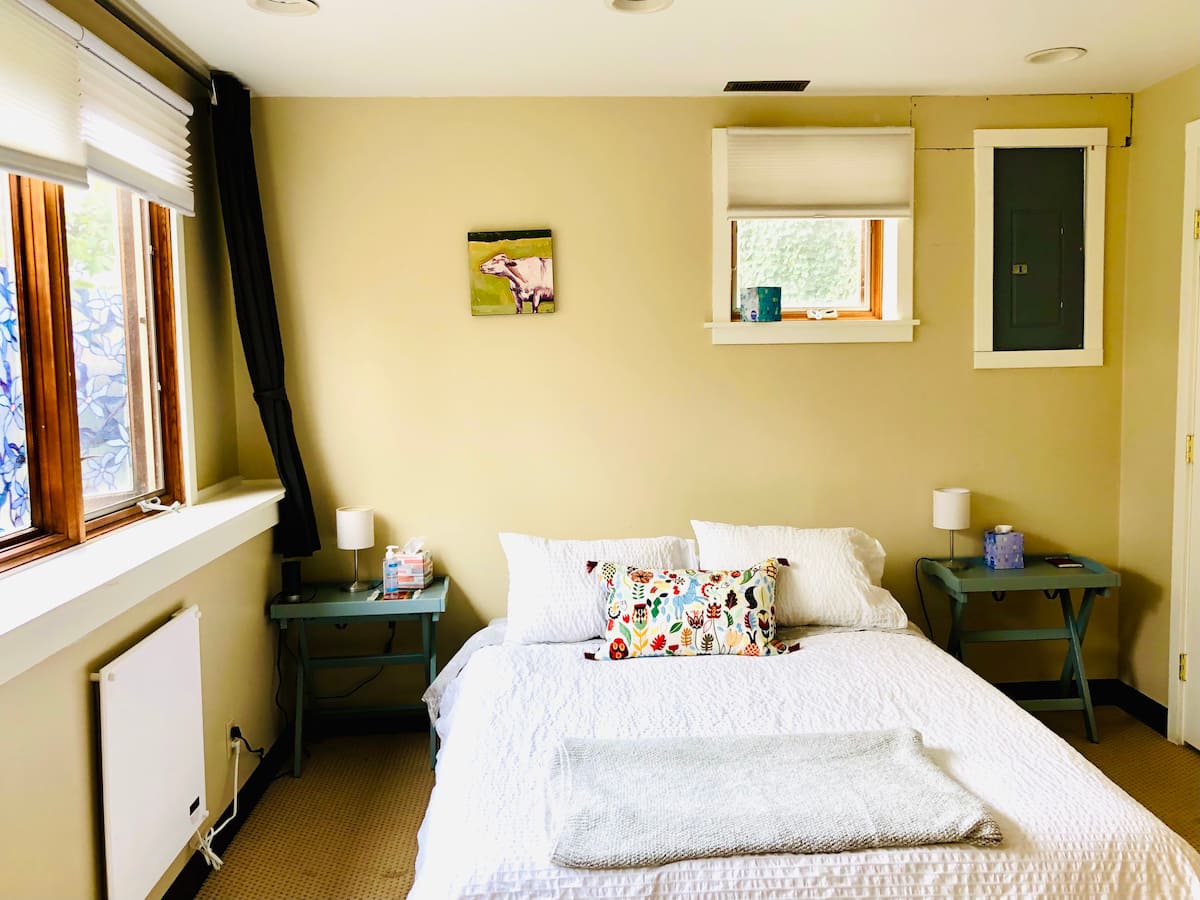 Rent Now
$134/nightly avg
Located near beautiful Leschi, this cozy one bedroom apartment has a private entrance, a free parking space, and is just a 5-minute walk to Lake Washington, local restaurants, the marina, and lots more. The bedroom has a queen bed while the living room has a sofa bed, coffee table, dining table with chairs, small couch, and television. There's even a laundry room with a washer, dryer, ironing board, and iron. This one has lots of light and the windows face the garden. This is a nice space!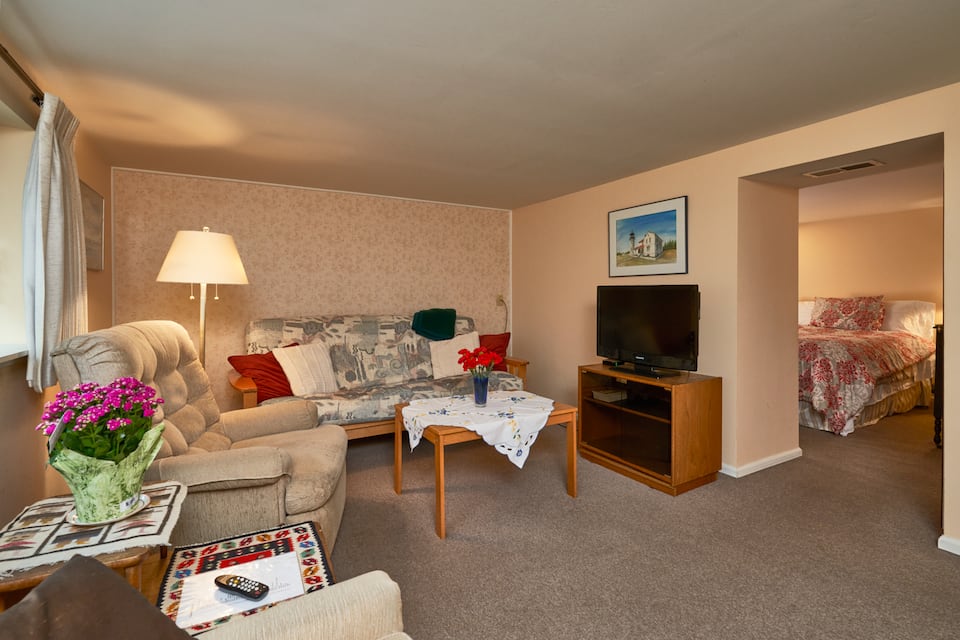 Rent Now
$92/nightly avg
This private suite offers guests a cozy and private garden-level space in a residential neighborhood, and includes off-street parking and 600 square feet of space. When you book the Seattle-Ballard Guest Suite, you get the full one-bedroom space all to yourself, including a queen bed, a desk area, and kitchen with a microwave, coffee maker, and gas stove. Your stay includes maid service while in-residence along with fresh flowers!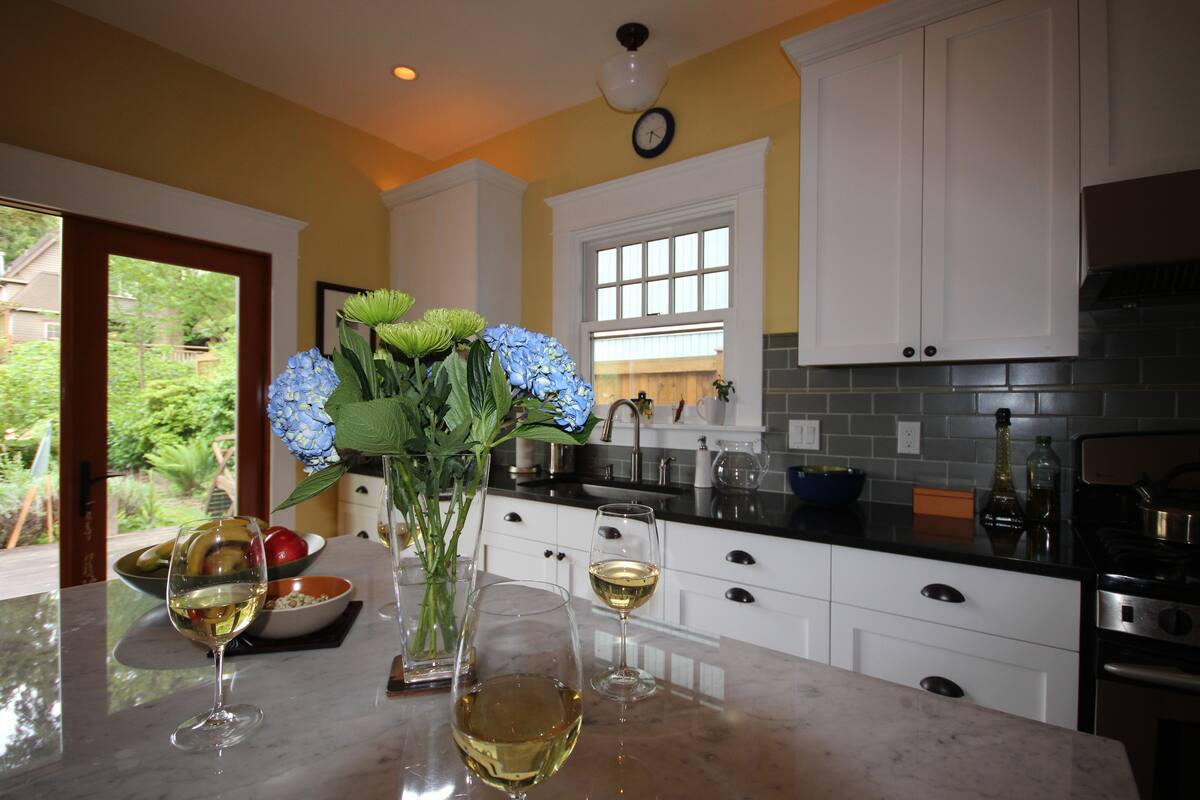 Rent Now
$182/nightly avg
Check out this two-bedroom restored 1906 Craftsman, located between Seattle University and Lake Washington. Within easy walking distance to cafés and shops in the historic Madrona neighborhood, this home offers off-street parking and a quiet alley entrance via the patio. It features a fully-equipped kitchen and a high bistro kitchen table with four chairs. Relax in the front sitting room with a view of the downtown skyline, or sit out back at the six-seat patio table. There are so many great features in this highly sought option. Book today!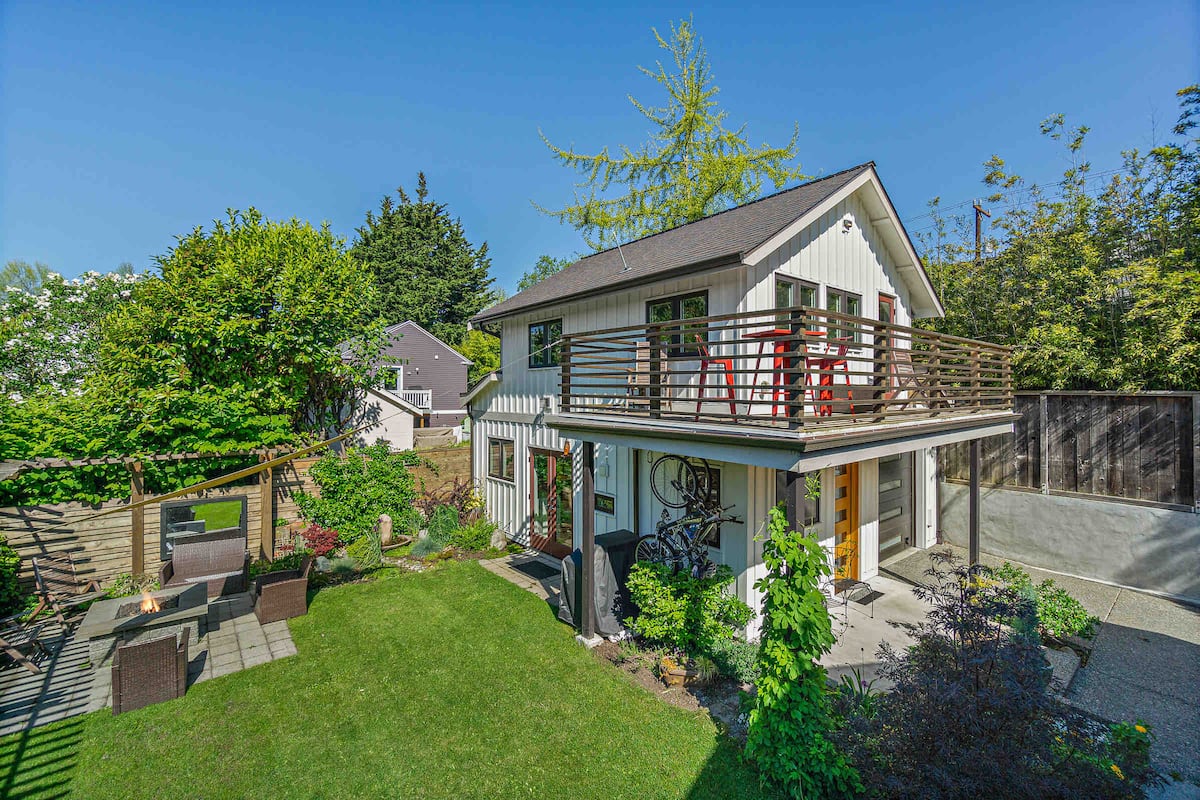 Rent Now
$172/nightly avg
The Ballard Oasis is a modern, open-loft-style cottage, spacious and light filled, with modern and elegant finishes on everything. Enjoy the firepit and barbecue — the backyard is yours! This is an extremely inviting option that's definitely worth checking out. Feel free to park right in front of the cottage! Note that the bedroom is upstairs and the host does not recommend bringing small children or toddlers.
To discover even more things to do in and around Seattle, check out: