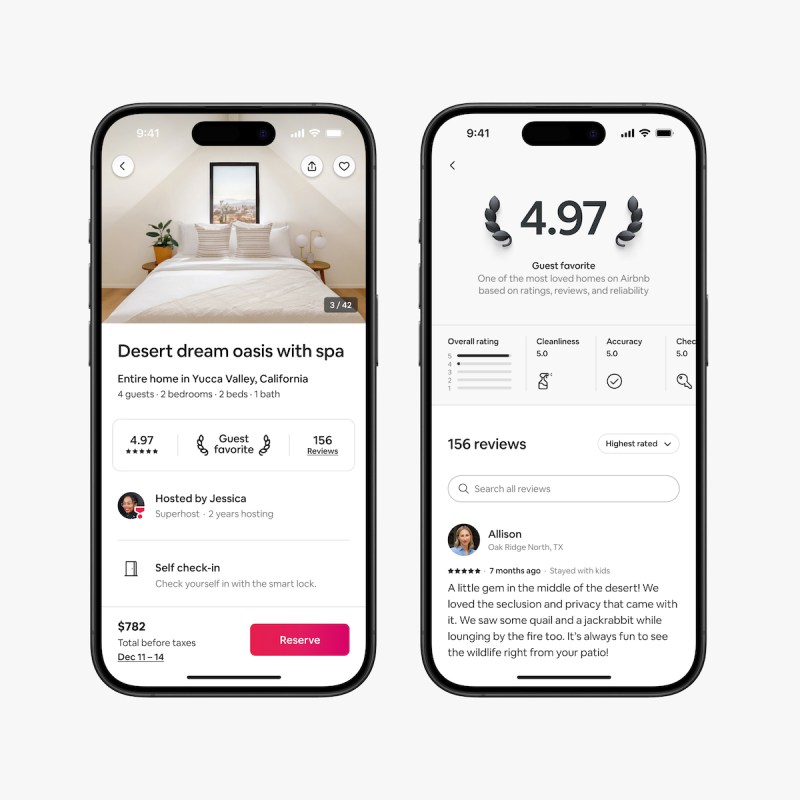 The San Francisco-based Airbnb upgraded its user tools for hosts and renters searching for an ideal place to stay during a trip. According to Wednesday's announcement, the company added guest favorites, revamped ratings and reviews pages, and added a listings tab for hosts.
With more than 7 million homes listed, users told Airbnb that sifting through the options can be overwhelming. "This is why many people prefer hotels, and it's the #1 obstacle preventing them from booking on Airbnb," the company said.
Brian Chesky, Airbnb co-founder and chief executive officer, explained that the new tools will help you "know exactly what to expect every time you book" and give you greater confidence during the "moment of truth," i.e. when you find a listing that meets your needs.
The new "Guest Favorites" tool is meant to supplement the ratings and reviews. In addition to the star rating, it identifies the homes that guests said they loved the most. Airbnb said it identified 2 million out of billions of trips.
Next, Airbnb revamped the ratings and reviews pages with new functionality and presentation. According to the company, you can now sort reviews by date or rating, read that data through charts, and see additional profile information about a reviewer's stay like if they brought a dog or kids.
Lastly, the new listings tab is a set of tools for hosts, so they have an easier time uploading more information and pictures about the listing. Airbnb said that listings with more detail get up to 20% more bookings.
Airbnb said it's rolling out the new tools for listings in the U.S. and Canada beginning October 8, 2023.