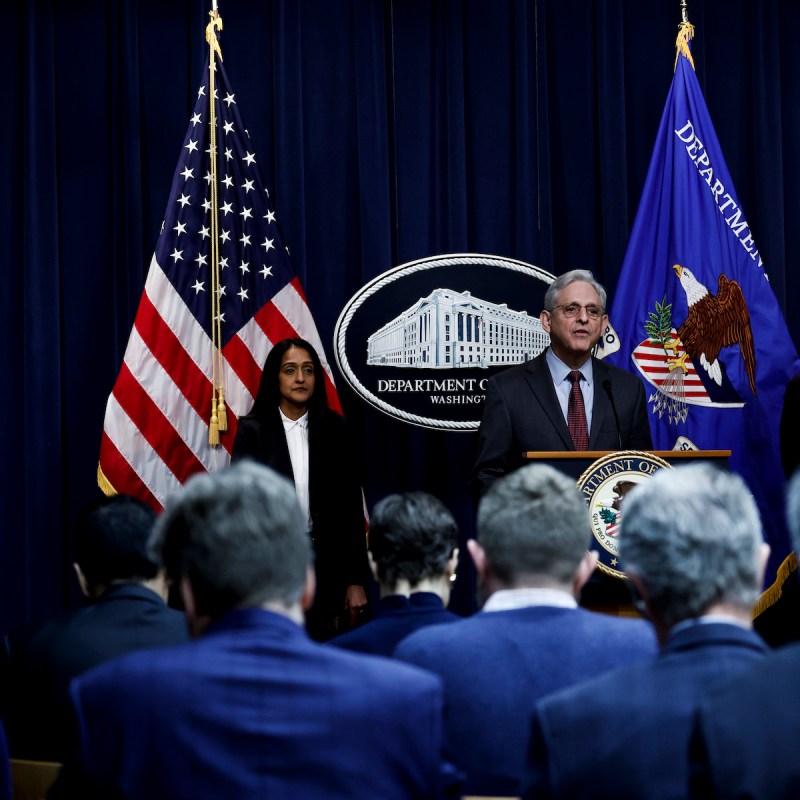 The federal government's antitrust lawsuit against JetBlue went to trial on Tuesday, the results of which could affect the price of economy-class flights in the future.
In the case, attorneys with the Justice Department are arguing that JetBlue's merger with Spirit Airlines would eliminate competition between the two airlines and would result in fewer choices and higher ticket prices.
JetBlue reached an agreement to buy Spirit for more than $3.6 billion in July 2022. In an announcement, the company said the merger would allow it to compete with the "Big Four" by offering more routes at lower prices. However, the federal government moved to block the acquisition six months later. 
After filing the case in March, Attorney General Merrick Garland said the merger would hurt "tens of millions of travelers, with the greatest impact felt by those who rely on what are known as ultra-low-cost carriers in order to fly."
Garland added that the Justice Department obtained internal communications showing JetBlue's intention to eliminate Spirit's disruptive business model, which forced other airlines to lower prices for the same routes.
Earlier this year, the Justice Department successfully won a separate case against JetBlue and American Airlines, which resulted in a court ordering the companies to dissolve an alliance. In that case, the government argued that their consolidation harmed air travelers by eliminating competition in a highly concentrated market.
The trial to block the JetBlue and Spirit merger, set in a Boston federal court, is expected to last three weeks.