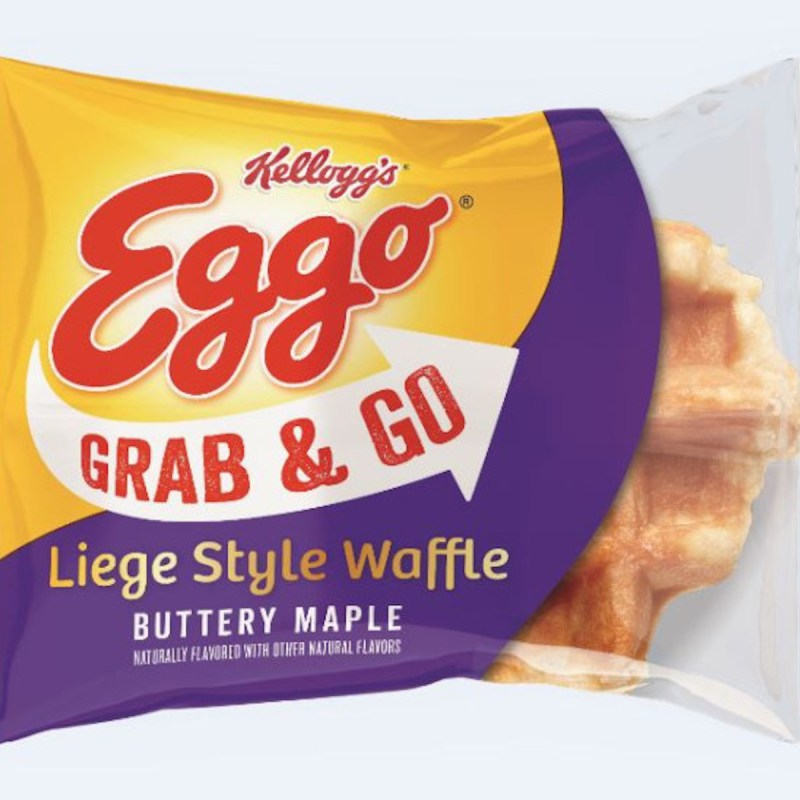 According to Monday's announcement, Frontier Airlines will be the first airline to let waffle fans really "L'Eggo" at 35,000 feet. 
The economy-class airline announced an expansion of its inflight menu with the addition of the Eggo Grab & Go waffle snack and a handful of other new products.
Anthony Iorio, Frontier's onboard retail and catering manager, called the new snack option a "great choice for air travel" and thinks it will be a "huge hit both for breakfast and as a snack at any time of day."
The Eggo Grab & Go waffle is of the Belgian variety, but what makes it such a tasty treat is the pear sugar. Kellanova called it a "magical ingredient."
Pearl sugar "gives the waffle an added crunch and sweet layer around the exterior," the company said, adding that it's the first-ever Eggo waffle "that doesn't require a toaster or toppings."
In addition to Eggos, Iorio said that Frontier "customers now have a new, fresh variety of even more highly attractive food and drink options."
The menu will also include Pringles Original, Hershey Kiss Classic Cookie, Nutty Omega Trail Mix. Starburst Sour Gummies, Takis Fuego, Fanta Orange, Swiss Miss Milk Chocolate, Twisted Tea, and BuzzBox Premium Cocktails.