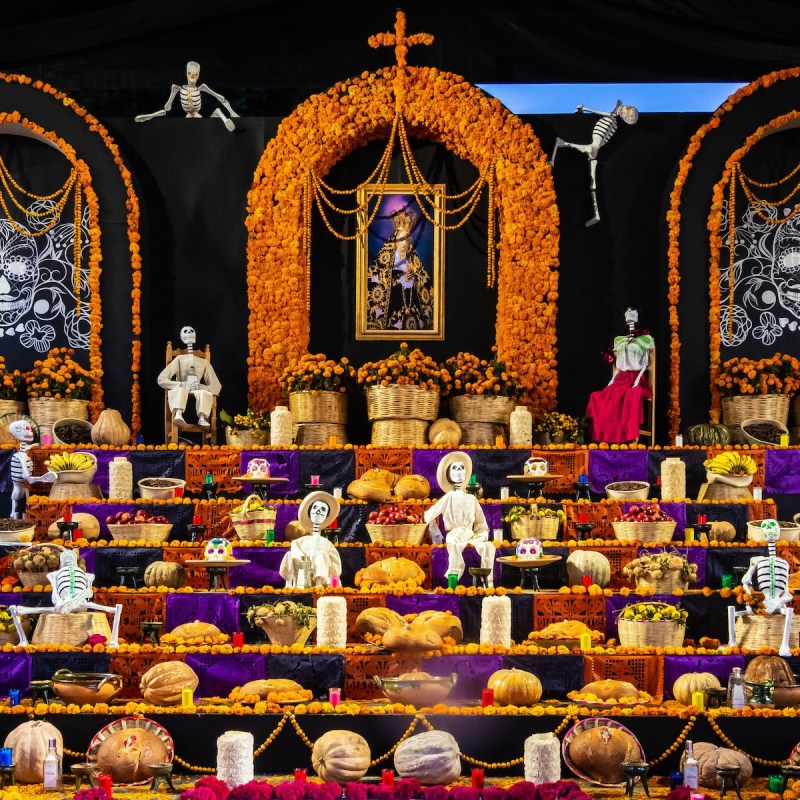 Cultural festivals are an essential part of the world's cultural heritage and are celebrated in every corner of the globe. These festivals allow people to connect with their cultural roots, share their traditions with others, and celebrate their unique identities.
They also provide an opportunity for people to learn about different cultures and ways of life, fostering greater understanding and respect for diversity. Cultural festivals are a source of entertainment and a way to promote cultural exchange, preserve cultural heritage, and boost local economies. They are an important reminder that our differences make us unique and beautiful.
Plan to attend a cultural festival, but spend time immersed in other activities and experiences. Perhaps one of these three festivals will titillate your travel bug.
1. Carnival, Malta
Malta's Carnival is a vibrant and colorful celebration every year in February. It is the precursor to Lent and lasts about a week. Carnival is a time of great fun and revelry, with people dressing in elaborate costumes, parading through the streets, and dancing to lively music.
Malta's Carnival features a variety of events and activities, including street parties, parades, and concerts. Carnival closes with the Grand Parade, where performers showcase impressive costumes and displays. The Carnival is a true testament to Maltese culture and traditions, and it's definitely worth experiencing when you plan a trip to Malta.
More Than Carnival
Malta is a beautiful Mediterranean island nation steeped in history and culture. There are plenty of things to do in Malta that cater to all interests. History buffs can visit the ancient megalithic Hagar Qim and Mnajdra temples or explore the medieval city of Mdina.
Beach lovers can head to Ramla Bay on Gozo Isle and try water sports such as snorkeling and diving. Malta's capital, Valletta, has jaw-dropping Baroque architecture and a thriving art scene. And, of course, no trip to Malta is complete without experiencing the delicious Mediterranean food based on the sea and season.
2. Diwali, India
Diwali, also known as the "Festival of Lights," is one of India's most significant and popular celebrations. The festival usually falls between October and November, lasts 5 days, and is celebrated by millions nationwide.
During Diwali, people light up their homes and streets with diyas (oil lamps) and candles to symbolize the victory of light over darkness. The festival is also characterized by colorful decorations, vibrant fireworks, and delicious food. It is a time for family, friends, and communities to unite and celebrate the triumph of good over evil.
More Than Diwali
Varanasi is considered an ideal place to experience Diwali. Varanasi is regarded as one of the oldest, constantly inhabited cities in the world. It is the spiritual capital of India.
This city is famous for its ghats (steps leading to the river), where people gather to take holy dips in the Ganges River. A boat ride in the Ganges at sunrise or sunset is a must-do activity in Varanasi.
The city is also home to several ancient temples, including the Kashi Vishwanath Temple, the Sankat Mochan Hanuman Temple, and the Durga Temple. Other popular activities include exploring the narrow and winding alleys of the old city, trying the street food, and attending the evening aarti ceremony on the ghats.
3. Dia De Los Muertos, Mexico
Dia de los Muertos, also known as the "Day of the Dead," is a colorful festival in Mexico celebrated every year from October 31–November 2. The festival is a celebration of life and death, and it's a time for families and communities to come together and honor their deceased loved ones.
During the festival, people create ofrendas (altars and offerings) to remember and pay tribute to their departed relatives and friends. The altars are adorned with marigold flowers, candles, sugar skulls, and photographs of the deceased. The festival is a unique and beautiful way to celebrate the cycle of life and death in Mexican culture.
More Than Dia De Los Muertos
Oaxaca is the best city to experience the Day of the Dead. Oaxaca, located in southern Mexico, is culturally rich. The exciting city has many activities and experiences for visitors. It is famous for its ancient ruins, Colonial architecture, traditional crafts, and delicious cuisine.
One of the must-visit attractions in Oaxaca is the Monte Albán archaeological site, a UNESCO World Heritage Site and home to remarkable Zapotec ruins.
The city is also renowned for its lively markets filled with handicrafts, textiles, and pottery. Other popular activities include exploring the historic city center, visiting museums, and attending cultural events such as music festivals and art exhibitions.
Conclusion
Cultural festivals provide an excellent opportunity to explore different parts of the world and authentically experience a new ethnicity. These events offer a unique insight into a community's traditions, customs, and beliefs, allowing travelers to connect with locals and learn more about their way of life. Cultural festivals are also a great way to try new foods, listen to music, see art, and enjoy other forms of entertainment that are unique to the destination. Whether it's Malta's Carnival, India's Festival of Lights, or Mexico's Day of the Dead, cultural festivals are an exhilarating and immersive experience.