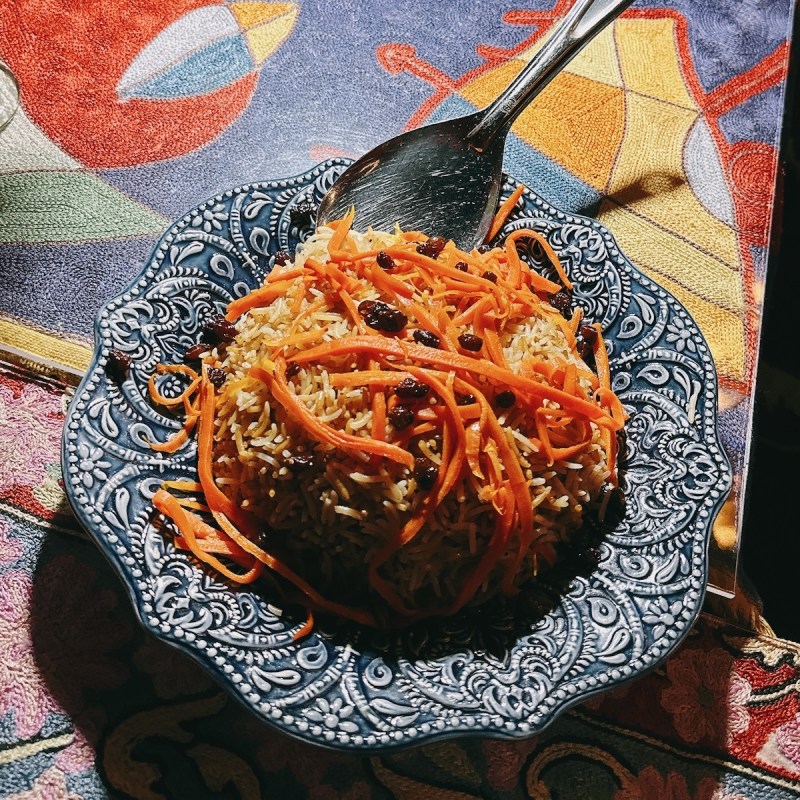 If you're a traveler who loves to explore new cultures through food, or are a foodie looking for an emerging culinary scene, you'll be thrilled by the fantastic array of delectable eats that Surrey, British Columbia, has to offer! Surrey has emerged as one of North America's most vibrant and diverse dining destinations in recent years. It was recently selected as one of seven of the "World's Next Food Cities."
Surrey is one of the most multi-culturally diverse communities in Metro Vancouver and most likely will be the largest city in British Columbia by population in the next few years. Surrey is just across the U.S. border and the state of Washington.
I visited in October with a group of travel and food writers to learn more about Surrey's Spice Trail and the growing food scene. We were surprised by the variety of cuisines and how quickly Surrey is growing.
From authentic Indian specialties to classic Canadian comfort foods, this booming city has something to satisfy the most discriminating palate! So, let your taste buds lead the way as we take an incredible culinary journey through this unique city as we explore some of the stops on Surrey's Spice Trail.
My visit to Surrey was hosted by Discover Surrey BC. All opinions are my own.
1. Afghan Kitchen
When it comes to Afghan cuisine in Surrey, you can't go wrong with a visit to Afghan Kitchen. From the aroma of freshly made bolani to the sizzle of assorted kebabs on the grill, this restaurant is a foodie haven for those seeking bold and complex flavors.
The Afghan Kitchen is the manifestation of the owner's dream when he was a young boy. He watched as his family worked so hard to sustain themselves. He wandered the streets, taking in the many sights, and during times of war, his family moved to neighboring countries for safety until they finally came to Canada.
Every corner of Afghan Kitchen is thoughtfully curated. Every dish uses mum's recipe. Afghan Kitchen is the taste of home.
One of the rooms is set up for authentic Afghan service. You sit on cushions about 6 inches off the floor with low tables in front of you. Beautiful ornate chandeliers hang from the ceiling and colorful lanterns are on each table. The atmosphere is very authentic.
Items we sampled at the Afghan Kitchen included:
Bolani: Pan-fried bread stuffed with potato, herbs, and spices, served with Afghan chutney and yogurt
Assorted Kebabs: chicken, beef, and lamb
Trio of Dips: hummus, avocado, and dill yogurt dip served with Afghan bread strips
Lentil Stew: known as Afghan soul food; ingredients include lentils, split peas, and spices
Afghan Rice: spiced rice topped with caramelized carrots, almonds, and raisins
What To Order At Afghan Kitchen
I loved everything we tried. I doubt you could go wrong regardless of what you order. I loved the Trio of Dips, especially the hummus dip. I recommend the beef kebabs with Afghan rice for your main entrée.
2. Guacamole Mexican Grill
Family-run and a little off the beaten path, Guacamole Mexican Grill serves authentic Salvadorian and Mexican cuisine with a smile and sometimes music. It's known for excellent service, friendly staff, and mouth-watering meals at affordable prices.
The restaurant has beautiful murals painted on the walls and various Mexican sombreros to wear for photos. The owner, Marvin Magana, serenaded us with songs when we visited.
All the savory food was scrumptious. Magana described how his mom, Ana from El Salvador, makes the best pupusas and how no one else can make them quite the way she does. They were delicious!
You can't go wrong with their tacos. Topped with your choice of protein — asada, beef, chorizo, chori-queso, pollo, al pastor, or carnitas — it includes cilantro, diced white onions, a bit of their legendary green salsa, and a dash of lime juice.
When we visited, we sampled the following items:
Pupusas: similar to a corn pancake stuffed and served with pickled cabbage and red salsa
Birria: meat stew
Choice of horchata or hibiscus drinks
Churros Sundae
What To Order At Guacamole Mexican Grill
I recommend the hibiscus drink and their carnitas tacos. You will also want to try some pupusas. The churros sundae makes a great dessert.
3. Momo N Wings
Momo n Wings Nepalese cuisine proudly serves authentic dishes from Nepal and India. The menu is packed full of delicious street-style foods, award-winning handmade momos, and more!
Momos are steamed-filled dumplings in Tibetan and Nepalese cuisine and are also popular in neighboring Bhutan and India. Momos are usually served with a sauce known as achar, influenced by the spices and herbs used within many South Asian cuisines.
They have a vast menu. Items we sampled were:
Tandoori Vegetable Momos
Jack Fruit Curry
Nepalese Chow Mein
What To Order At Momo N Wings
I recommend the Tandoori vegetable momos and the Nepalese chow mein
4. My Shanti
Celebrity Chef Vikram Vij, best known for his time on Dragon's Den (Canada's version of Shark Tank) created My Shanti as a reflection of the personal and culinary journeys taken throughout India.
Each dish has been selected to represent the uniqueness of a particular region's cuisine. Vikram's explorations took him from the kitchens of home cooks and executive chefs to the ubiquitous street food stalls, exchanging ideas and discovering spice mixtures, ingredients, and techniques.
My Shanti is decorated in a unique fashion, especially the ceilings. If you visit, look up and take in the design. The restaurant is a homage to the diversity and richness of Indian cuisine.
Items we sampled were:
Gol Gappa: a small, hollow fried wheat shell filled with spiced lentils and potatoes as well as mint and tamarind water
Vikram's Favorite Snack: creamy cashew portobello mushroom on naan
Wild Boar and Lamb Kabobs
Gunpowder Prawns
Chaat: a traditional street snack from India that includes spinach, eggplant, sweet potatoes, and crispy rice puffs; crunchy, soft, and fluffy texture smothered in tangy, sweet, and hot chutneys
Chicken Drumettes
What To Order At My Shanti
I recommend the Gunpowder Prawns and the Chaat.
5. Dominion Bar + Kitchen
Located at the heart of it all within the Civic Hotel, the Dominion Bar + Kitchen offers a picturesque view of Civic Plaza, a lively outdoor community hub.
The Dominion Bar + Kitchen menu mirrors and celebrates the different cultures that make up Surrey. The innovative menu centers around "New Canadian" entrées, appetizers, and classic favorites. It focuses on locally sourced ingredients and an exciting list of signature cocktails, uniquely British Columbian and international wines, and craft beer.
Shortly after arriving in Surrey, my husband and I visited for a late-evening snack. We tried the chai masala the following morning before exploring the Surrey food scene.
Items we tasted included:
Pulled Pork Ciabatta
Fish and Chips
Chai Masala
What To Order At Dominion Bar And Kitchen
I recommend the pulled pork ciabatta. Next time I visit, I want to try the pork belly appetizer.
Bonus: Kesari Indian Sweets And Eats
Kesari Indian Sweets and Eats is an Indian restaurant offering traditional Indian sweets and cuisine. They aim to entice your sense of taste, smell, and sight as they take you on a mythical journey with delicately prepared gourmet Indian sweets and eats.
Kesari Indian Sweets provided cute boxes filled with four treats for us to try as we journeyed back to our hotel.
The box included:
Pista Burfi (Pistachio)
Mango Burfi (Mango)
Khoya Apple (Apple)
Khoya Katori (Mixed Nuts and Dates)
Whether visiting or living in the Surrey area, your taste buds will surely be tantalized by the incredible array of restaurants in this up-and-coming Canadian city. With its world-class dishes and passionate chefs dishing up unique flavors from around the globe, there's never a dull moment when it comes to exploring tastes along the Spice Trail in Surrey, British Columbia.