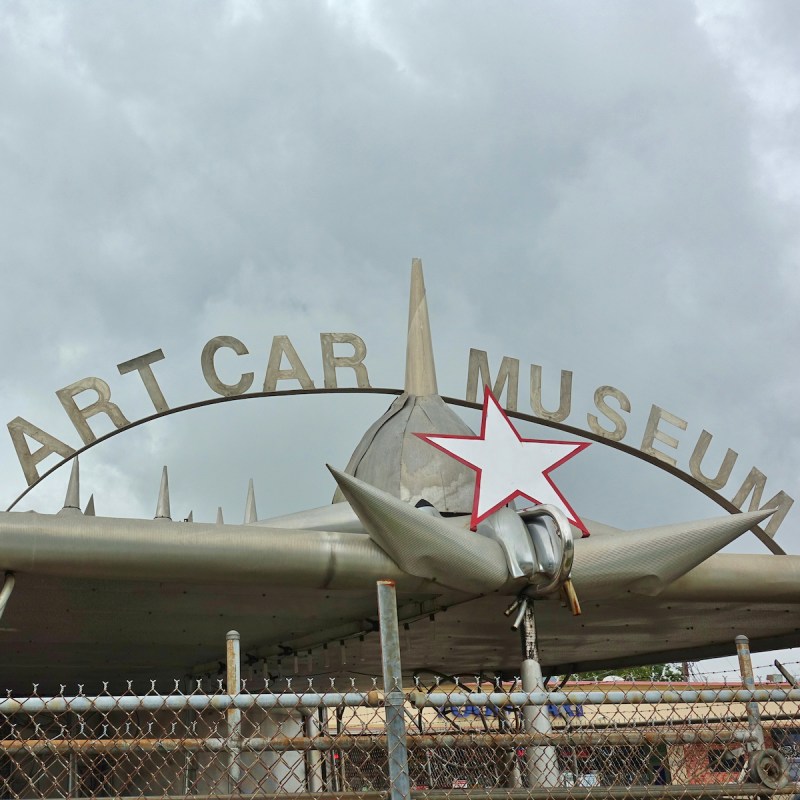 There's nothing plain vanilla about Houston. Some 145 languages are spoken in the nation's fourth largest city. Expect the unexpected in H-Town as it is affectionately called. In Houston, it's all about variety. That's the case whether you're talking about cuisine — with 10,000 restaurants representing food from more than 70 countries — or museums.
The greater Houston metropolitan area has 150 museums and cultural institutions. Houston even has a Museum District, where you'll find 19 of those museums, one of the largest concentrations of cultural institutions in the U.S. There are four walkable/bikeable zones in the Museum District's 9 square miles.
Sure, you'll want to go to the city's famed Museum of Fine Arts, Houston — one of the 10 largest art museums in the U.S. with a collection of nearly 70,000 works of art. But with so many museums, there are some surprising niche collections that are one-of-a-kind to include in your museum hopping. Here are a few highlights.
1. The Health Museum
After a visit to The Health Museum, you'll likely feel different about the human body. The museum is all about interactive videos, audio kiosks, and games. How do you feel about riding a bicycle with a skeleton? Do so to learn how your heart pumps blood. The giant Human Heart Wheel has biometric systems that check your heart rate while running or walking. A 22-foot-long backbone with ribs descending from the ceiling to the floor creates a feeling of being inside a huge rib cage. Put on a lab coat, gloves, and goggles, and make your way through experiment stations and explore the world of cellular biology. Who knew science could be so much fun.
2. National Museum Of Funeral History
Funerals are as much a part of life as weddings. With 30,500 square feet of exhibit space, this Houston museum is the largest educational center for funerary customs in the U.S. The collection of caskets, coffins, hearses, and all manner of funeral-related things is impressive. Learn about the jazz funerals of New Orleans, Day of the Dead, the history of embalming, and more. The exhibit Presidential Funerals features the actual bill from President George Washington's funeral, the original eternal flame from President John F. Kennedy's gravesite in Arlington National Cemetery, and the hearse used to carry Presidents Ronald Reagan and Gerald R. Ford.
3. Art Car Museum
Some things you just have to see for yourself. The cars here are works of arts and are next level creative. The museum showcases art cars, lowriders, and mobile contraptions, in addition to exhibits by local, national, and international artists of various media. Houston is thought to be the Art Car Capital and is said to have the largest number of art cars in any city.
4. Buffalo Soldiers National Museum
In 1866, Congress created six all-Black peacetime regiments that later consolidated to four — the 9th and 10th Cavalries and the 24th and 25th Infantries. Native Americans respected their bravery and combat skills so much that they called them Buffalo Soldiers. The museum's exhibits span military conflicts from the Revolutionary War until today, highlighting the stories and significant contributions of African American men and women and the sacrifices they made in fighting for this country. History buffs won't want to miss this slice of Americana.
5. Houston Maritime Center & Museum
The museum was founded by Jim Manzolillo, who was in the ship-building business and sailed the world many times. He took nearly 100 ocean voyages and brought home model ships from his adventures. Those treasures would become part of the collection that also includes navigational instruments and the tale of the Houston Ship Channel. This museum is one for sea lovers.
6. Seismique
If you're looking for something out of the ordinary, this immersive journey has your name on it. Enter the intergalactic, techo world of Seismique with its extraterrestrial beings, artificial intelligence, all sorts of wizardry, and amazing art in 40 galleries. The museum is 40,000 square feet of thought-provoking, interactive fun.
7. The Color Factory
Brighten your day and wake yourself up with a visit to The Color Factory. Get ready to set your IG on fire all with photos of you frolicking through 14 immersive art exhibits that pay homage to the many shades of Texas, like the rich red of the much beloved Viet-Cajun crawfish. And because Houston is all about space, you can space walk in the moon-shaped ball pit that was created in partnership with NASA and honors the 50th anniversary of the lunar landing. Take home memories and complimentary digital photos of your adventure.
Pack Your Bags
If you're an art lover, Houston will feed your soul.
Not only will you get the classic museum experience at the Contemporary Arts Museum, Houston or exploring the Menil Collection, but you'll also have the opportunity to enjoy nontraditional ways to experience art, history, and more in Houston's unique museums.