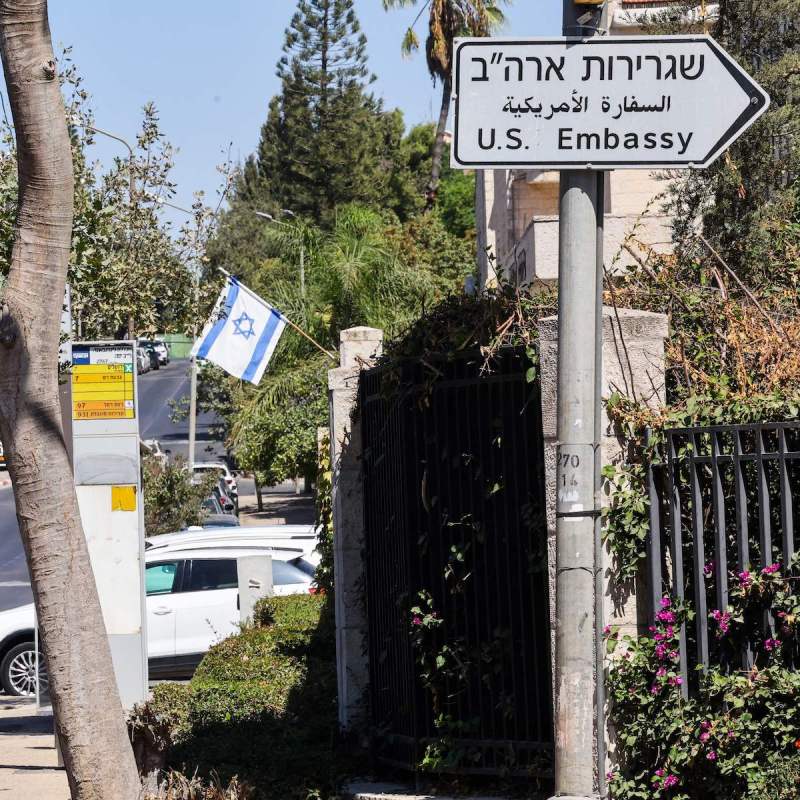 President Joe Biden said on Monday that the "safety of American citizens" is his top priority after at least 11 Americans were killed since Hamas-led an attack in Israel over the weekend.
In his statement, Biden announced that the Department of State is providing consular assistance and security alerts for U.S. citizens currently in Israel. "Please also take sensible precautions in the days ahead and follow the guidance of local authorities," Biden added. 
While Biden said that commercial flights are still available, most major U.S. and international carriers have suspended operations in the country. The State Department said that the Ben Gurion International Airport remains open, but you should still check flights and flight status with the airlines. 
The department warned that the situation in Israel is "dynamic" as "mortar and rocket fire may take place without warning." The department advised that citizens should not travel to the Gaza Strip and should exercise caution in the West Bank and all of Israel because of an increased risk of "terrorism" and "civil unrest."
According to reports, the Palestinian-militant group Hamas launched its attack on Saturday morning from the Gaza Strip, firing thousands of rockets on military and civilian targets. In response, Israeli leaders declared war against the terror group. In three days, the fighting has resulted in more than 1,500 people dead. 
Through a series of security alerts, the U.S. Embassy in Israel provided information for U.S. citizens in Israel who need assistance as well as four locations for crossing the border out of Israel.
Although crossings between Israel and Gaza are currently closed, the government said if you enter Gaza (or are already there), you should prepare for an "indefinite stay" because the crossing between Israel and Egypt can close without advance notice and for long periods of time during unrest and conflict.
"Have a plan for entering and departing Gaza that does not rely on U.S. government assistance," the State Department said.