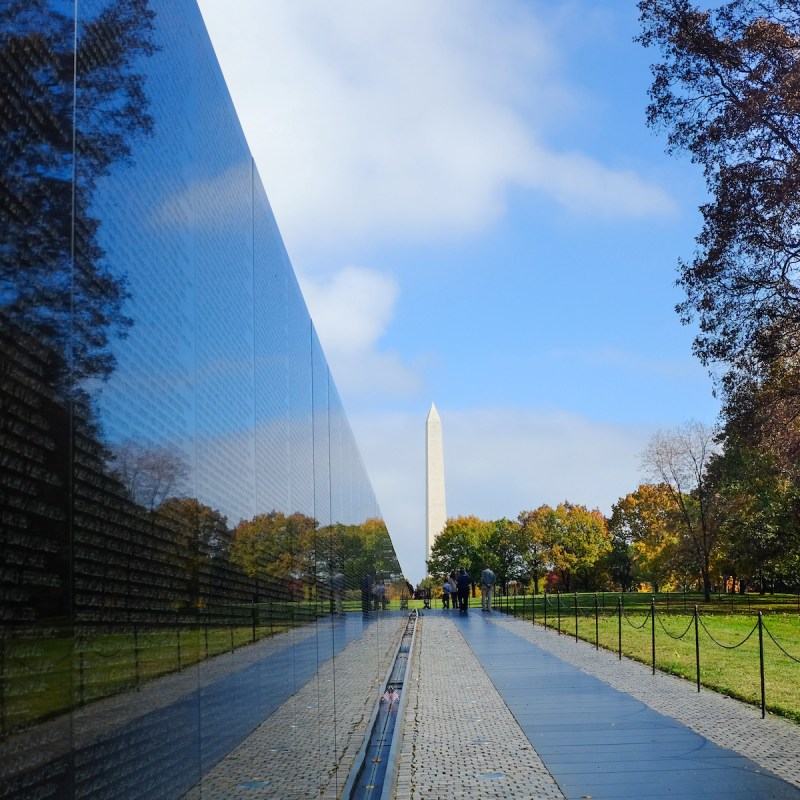 Although the number of people visiting U.S. national parks dropped sharply in 2020 due to COVID-19 pandemic-related restrictions, attendance at national parks in the U.S. rose sharply in 2021.
Then, in 2022, "visitation to America's national parks continued to rebound toward pre-pandemic levels," according to the National Park Service (NPS) 2022 Visitation Report.
"People continue to seek a variety of national park travel experiences — to learn about American history and culture, get active, and enjoy breathtaking scenic views," Chuck Sams, director of the NPS, said in a statement. "We're excited to see our efforts to increase visitation to parks in the off-season and in parks that are less well-known paying off."
As the report notes, 312 million recreation visits at U.S. national parks were recorded in 2022, compared to 297 million recreation visits in 2021 — a 5 percent increase.
Interestingly, nine parks had more than 5 million recreation visits while three parks received more than 10 million recreation visits, according to NPS data.
Now, it should be noted that there are 424 parks in the National Park System. Some of those are indeed national parks, but the NPS also manages national preserves, monuments, memorials, historic sites, seashores, battlefield parks, recreation areas, and parkways.
If you aren't familiar with them, national recreation areas include lands and waters set aside for recreational use by acts of Congress. Meanwhile, national parkways are scenic roads as well as land and waters on both sides of the road.
Here's why those designations are important: National parkways, recreation areas, monuments, and memorials are some of the most visited units — or parks — in the National Park System.
So, let's get to it. Here are the top 10 most visited U.S. national park sites in 2022 in descending order.
10. Vietnam Veterans Memorial
Washington D.C.
The Vietnam Veterans Memorial, just north of the Lincoln Memorial, is known for what's simply referred to as "The Wall," which holds the names of the 58,318 men and women who died in combat, or are listed as missing in action, etched onto its black surface. The Vietnam Veterans Memorial also includes the Three Servicemen, a bronze statue of three servicemen dressed in combat gear looking at The Wall. In a grove of trees nearby, the Vietnam Women's Memorial, which honors women who served during the Vietnam War, is a sculpture of three nurses and one wounded soldier.
In 2022, nearly 4.9 million people visited the Vietnam Veterans Memorial. That's a big jump from 2021, when 3.6 million people visited the site. It also surpasses the visitor count of almost 4.6 million in the pre-pandemic year 2019.
9. Lake Mead National Recreation Area
Arizona, Nevada
The most popular attractions at Lake Mead National Recreation Area, America's first and largest national recreation area, are Lake Mead and Lake Mohave. Since the 1.5 million-acre area includes mountains, canyons, valleys, and the two lakes, people visit to swim, boat, canoe, kayak, hike, bicycle, camp, and fish.
In 2022, slightly less than 5.6 million people visited Lake Mead. That number is less than the visitor tally of 7.6 million in 2021 and 8 million in 2020, perhaps due to reduced boat launch ramp access stemming from declining water levels as a result of the historic ongoing drought.
8. Gulf Islands National Seashore
Florida, Mississippi
Gulf Islands National Seashore's 12 areas include historic forts, picnic areas, trails, and campgrounds. From Cat Island, Mississippi, the seashore stretches more than 150 miles east to the Okaloosa Area east of Fort Walton Beach, Florida. The seashore's areas on the Florida side include historic sites and beautiful beaches, which are known for swimming, bicycling, snorkeling, fishing, hiking, beach combing, bird watching, boating, and camping opportunities. Meanwhile, the Mississippi areas are home to a historic fort and beautiful barrier islands, so people also visit to do similar activities.
In 2022, nearly 5.7 million people visited Gulf Islands. That number is not only more than the 5.6 million visits in 2019, it's also the highest visitor count at Gulf Islands in more than 20 years.
7. Natchez Trace Parkway
Mississippi, Alabama, Tennessee
Natchez Trace Parkway is a 444-mile recreational road and scenic drive that essentially follows the "Old Natchez Trace" — a historic trail used by Native Americans, European settlers, slave traders, soldiers, and others. Today, people can enjoy a scenic Natchez Trace drive, as well as hike, bike, ride horses, and camp along the parkway. Popular attractions include Jackson Falls and Fall Hollow waterfalls, and numerous historic spots such as the Gordon House and Pharr Mounds — a complex of eight dome-shaped mounds built by Native Americans around 1,800–2,000 years ago.
In 2022, 6.5 million people visited Natchez Trace Parkway. That's up from 6.4 million visitors in 2021 and 6.3 million visitors in the pre-pandemic year 2019.
6. George Washington Memorial Parkway
Washington D.C., Maryland, Virginia
Although the George Washington Memorial Parkway was designed for recreational driving, it also commemorates important events in American history while preserving habitats for wildlife. Along the way, visitors see Arlington Memorial Bridge and Avenue, which acts as a ceremonial entrance to Washington, D.C. from Virginia. However, the parkway also includes Dyke Marsh Wildlife Preserve, Fort Hunt Park, Fort Marcy, Jones Point Park, and the U.S. Marine Corps War Memorial. As you would expect, visitors can canoe and kayak in the Potomac River, and hike, walk, run, and watch birds in numerous parks.
In 2022, almost 7.4 million people visited George Washington Memorial Parkway. That number surpasses the 2021 visitor tally of 6.8 million and is only marginally less than the count of 7.5 million visits logged in the pre-pandemic year 2019.
5. Lincoln Memorial
Washington D.C.
People around the world recognize the Lincoln Memorial, which is home to the statue of Abraham Lincoln sitting and thinking. The statue is 19 feet tall, 19 feet wide, and is sized such that if Lincoln were standing, he would be 28 feet tall. The memorial itself, which is modeled after the Parthenon in Athens, Greece, is 190 feet long, 120 feet wide, and 99 feet tall. It is also home to carved inscriptions of Lincoln's second inaugural address and his Gettysburg Address. Steps up to the memorial begin at the Lincoln Memorial Reflecting Pool, one of the most recognizable sites in Washington, D.C.
Last year was the 100th anniversary of the dedication of the Lincoln Memorial, so it is not surprising that it saw a boost in visitation. Indeed, in 2022, 7.8 million people visited the Lincoln Memorial, far surpassing the attendance tally of 5.8 million logged in 2021. It also nearly matches attendance in the pre-pandemic year 2019 at 7.9 million visitors.
4. Gateway National Recreation Area
New York, New Jersey
Established in 1972, Gateway National Recreation Area offers an urban audience a national park experience. The area — which is made up of 27,000 acres reaching from Sandy Hook, New Jersey, to Breezy Point in New York City — is home to numerous historic sites and natural areas. Visitors travel to the park for archery, running and walking trails, bicycling, bird watching, camping, and, since there's a waterfront, boating, fishing, and swimming. There are also numerous sports fields.
In 2022, 8.7 million people visited Gateway. That number is comparable to the 9.1 million visits logged in 2021.
3. Great Smoky Mountains National Park
Tennessee, North Carolina
Great Smoky Mountains features more than 800 miles of hiking trails, what the park calls "cascading waterfalls," and more than 500,000 acres of forest home to a wide variety of wildlife — including approximately 1,500 black bears and more than 1,500 flowering plant species.
While Great Smoky Mountains National Park was the most visited national park in the National Park System last year, it was the third most visited unit in the system. Nearly 13 million people visited Great Smoky Mountains last year. That number is down from 2021, when a record-breaking 14.1 million people visited the park, but it does surpass the count of 12.5 million visitors logged in 2019.
Another reason for its overwhelming popularity is that Great Smoky Mountains is an easy drive from Atlanta, Nashville, Charlotte, Asheville, and Washington, D.C.
2. Golden Gate National Recreation Area
California
There's much more to Golden Gate National Recreation Area than its impressive views of the Golden Gate Bridge in San Francisco. Indeed, the recreation area, which includes more than 82,000 acres of land extending both north and south of the Golden Gate Bridge, features 37 distinct parks, such as Muir Woods National Monument and Alcatraz Island. Golden Gate, which supports 19 distinct ecosystems and is home to more than 2,000 plant and animal species, also features more than 130 miles of trails and 1,200 historic structures.
In 2022, 15.6 million people visited Golden Gate Recreation Area. That number far surpassed the visitor count of 13.7 million people logged in 2021, and is also higher than the 15 million counted in the pre-pandemic year 2019.
1. Blue Ridge Parkway
North Carolina, Virginia
There's a reason why the Blue Ridge Parkway is often called "America's Favorite Drive." It winds for 469 scenic miles through the Blue Ridge Mountains. What's more, the area surrounding the actual road features eight campgrounds, 369 miles of hiking trails, 14 designated picnic areas with tables, and numerous scenic overlooks with tables where people can picnic or simply enjoy the scenery.
In 2022, a staggering 15.7 million people visited Blue Ridge Parkway, making it — once again — the most-visited U.S. national park site in 2022. That number is slightly less than the 15.9 million visits logged in 2021. However, 2021's visitor tally was 1 million higher than the attendance count in pre-pandemic 2019.
While you're thinking about it, be sure to check out all of our U.S. national parks content, including 8 National Parks To Visit In 2023, According To Park Rangers.