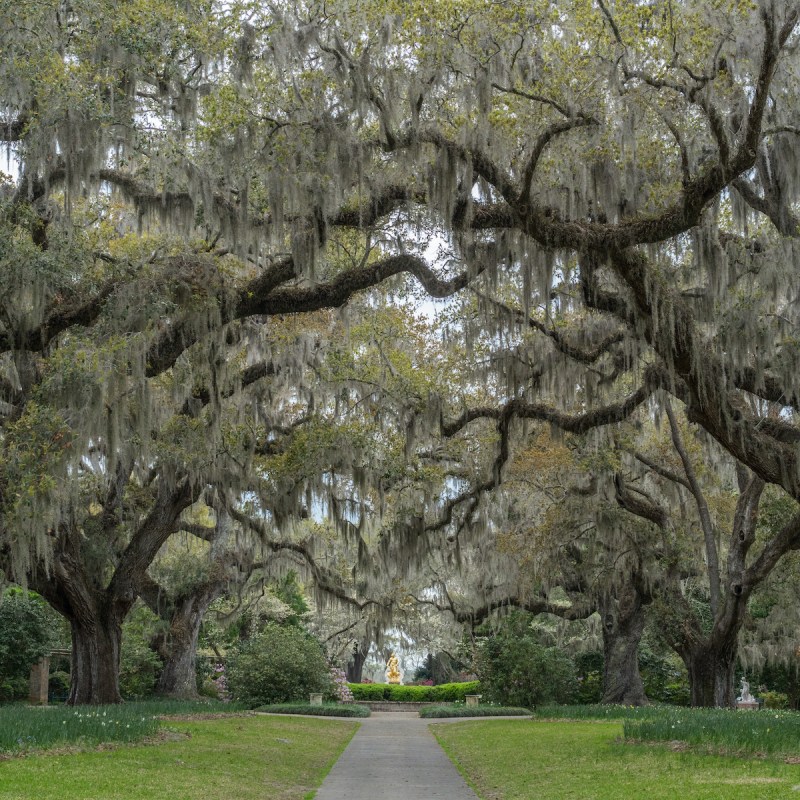 That last winter in Chicago was as nasty as a cantankerous hornet. It was time to live my dream: a warm beach on the Atlantic Ocean. Researching properties, I was convinced coastal real estate in the United States was too expensive. But I could teach at an international school in Panama and live in a cottage on the ocean. I sold my house and dusted off my teaching certificate. Then someone suggested Myrtle Beach. I was decades beyond a spring break lifestyle but curious enough to research. Surprisingly, I found oceanfront properties that I could afford.
Three months later, I moved into my North Myrtle Beach condo. This little village is one of six beach towns known as The Grand Strand: 60 miles of uninterrupted sand and surf. Myrtle Beach is the largest town and spring break heaven. North Myrtle Beach is a family vacation destination and home to many retirees and snowbirds. I describe my lifestyle as college without living on ramen noodles and writing essays. North Myrtle Beach has everything I need as well as activities that appeal to guests, such as world-class golf and deep-sea fishing. Plus, my taxes are one-sixth of those I paid in Illinois for a smaller house.
Another important consideration was a dependable cycle of pleasant seasons, instead of Chicago's two seasons: winter and road construction. Although some Grand Strand residents go further south for the winter, I enjoy a short winter that requires no more bundling up than a light jacket. It so rarely gets below freezing, local media broadcast "dangerous cold" alerts for 27 degrees.
1. Autumn's Wine And Festivals
Wine tastings and wineries are popular fall activities. La Belle Amie Winery is in a forest and provides live music to enthusiastic oenophiles. Guests bring lawn chairs, sip wine, and dance on the decks. Food booths sell local snacks and picnic foods. I wear sturdy shoes to stroll along the property's enchanting forest paths. Signs warn "Beware of 'gators and snakes."
Autumn is festival season along the Grand Strand. In September, North Myrtle Beach's Italian Irish Festival draws a crowd with its ethnic food booths, local crafts, spaghetti-eating contests, and live music.
In October, a nearby village hosts a shrimp fest offering shrimp raw and cooked every which way. Live music plus one hundred food and craft vendors make the shrimp fest an all-day outing. Every autumn weekend offers festivals on various autumn themes in nearby towns.
Live music on Main Street every Thursday continues through September. All of downtown is crowded with music lovers with their lawn chairs and drinks. Bars and restaurants that line Main Street do a lively business.
2. Winter's Brief, Cozy Beauty
By December, beach walks require a scarf and sweatshirt. Dolphins swim close to shore, and storms churn up interesting shells. The town lights up with holiday decorations. The Great Christmas Light Show, beginning late November, is a drive-through experience with music and lights throughout the sports complex. From an inspiring nativity scene to scenes of firemen dousing a housefire, the drive evokes both awe and amusement. Cost is per car, not per person. Hot chocolate and donuts are served in Santa's house where Santa takes toy orders from children.
Brookgreen Gardens, just 30 miles south of North Myrtle Beach, has plenty to see all year. Membership is just $70 a year and allows unlimited visits. Their Nights of a Thousand Candles, with 2,700 hand-lit candles and millions of twinkling lights, is one of the most popular holiday events in the Southeast, running from late November to New Year's Day.
Barefoot Landing has unique shops and restaurants along the Intercoastal Waterway and inlets. Lights begin twinkling in late November. The Landing exudes a holiday vibe with the carousel turning, choirs singing, and shops selling gifts. Favorite shops for gifts include honey from Savanna Bee, hand-crafted candles and soaps, stylish charcuterie boards, and (for fun) alligator jerky from the Beef Jerky Store.
In Chicago, my musical Christmas treat was The Nutcracker by the Joffrey Ballet. Here, I chose from a variety of holiday performances at The Carolina Opry, House of Blues, and The Alabama Theater. Some churches offer near-professional holiday shows. Retirees who have escaped bitter winters share their talents for free or for a small donation.
Pro Tip: While at Barefoot Landing, visit Paris, a coffee shop serving fresh pastries and macarons in a cozy room with Parisian décor and a fireplace.
3. Spring's Exuberant Blossoming
Toward the end of February, the magic begins. Pansies, daffodils, and tulips begin blooming, and pots of spring flowers appear in stores. Leaves begin budding. Ducks in the town's numerous ponds display watery flirtations while nesting birds fill the air with song.
If I had to pick one season to visit Brookgreen Gardens, it would be spring. Botanical gardens include all the flowers, shrubs, and trees that make this region so colorful and fragrant. The azaleas alone are worth the trip. The zoo houses all species native to the area. The Butterfly House is open May to October and has local species as well as tropical butterflies housed in a lush setting. Spring is also the best time to experience the Garden's Creek Excursion, which cruises waterways that wend around historic rice fields on a pontoon boat with an interpreter who explains the history and points to local wildlife.
Brunch is popular every season, and Blueberry's Grill is a local favorite. The chef's specialty is a crab cake benedict with fried green tomatoes and a remoulade sauce. The salmon benedict is just as yummy. If the wait is long, just move a fourth mile north to The Kitchen Table. The food is almost as good, and their patio overlooks a salt marsh lively with birds, jumping fish, and sun-basking turtles. By spring, I'm ready for outdoor dining, and many eateries here have patios.
The shag, described as the jitterbug on quaaludes, was born in North Myrtle Beach and draws dancers from all over the country to bars on Main Street. They have frequent live music nights for shaggers and people who want to learn this nostalgic dance to the tunes of the '60s and '70s.
Pro Tip: The Shoe Center has a large selection of shoes and small handbags that are perfect for the shag and other social dances. It is also the best store for beach footwear.
4. Summer's Sun, Sand, And….
In summer, beaches are lively with vacationing families, but never overcrowded. The beaches are cleaned and smoothed by a nightly crew, and hazards are lessened with lifeguards and rules requiring guests to fill every hole they dig. Glass containers are not allowed. Liquor is forbidden in a "nod-nod, wink-wink" fashion. Pour your adult beverage into a plastic cup, and the beach patrol will not ask what's in it. The law allows swift removal of loud, drunken parties.
Locals have found oases of peace and ways to cope with crowds. I do my shopping on beautiful beach days. Visitors are in the ocean, not the grocery.
Pro Tips: This is the season to rent a captained pontoon boat from Royal Tiki Charters and cruise the intercoastal waterway. Their pontoons have canopies, comfortable deck chairs, a refrigerator, and even a head. A carryout seafood dinner with the catch of the day, steamed clams, and key lime pie is the perfect way to enjoy a sunset while floating by deserted islands and coastal wildlife reserves.
More Grand Strand Pro Tips
Visit North Myrtle Beach's hidden gem, Russell Burgess Coastal Preserve, which goes over the Intercoastal waterway. Its benches are great places to bird-watch and enjoy tidal changes. I take a sun hat and a book. Some bring fishing poles and crab nets. If my catch of the day is a tan and a smile, I stop by Platt's Seafood for the freshest ready-to-cook seafood in town.
Of course, I miss Chicago's cultural venues. I visit the Windy City several times a year on inexpensive, non-stop flights from Myrtle Beach. My teaching skills are helping illiterate adults learn to read and write.
Accessibility Note: All places mentioned in this article are accessible to people who use mobility aids. The Grand Strand accommodates its large population of seniors with a generous number of handicapped parking places, wooden walkways to beaches, and ramps to restaurants and attractions. I also appreciate golf cart services — free, but tips are accepted — from parking lots to festivals and shopping malls. Even the airport provides golf cart rides from parking lots to the terminal.