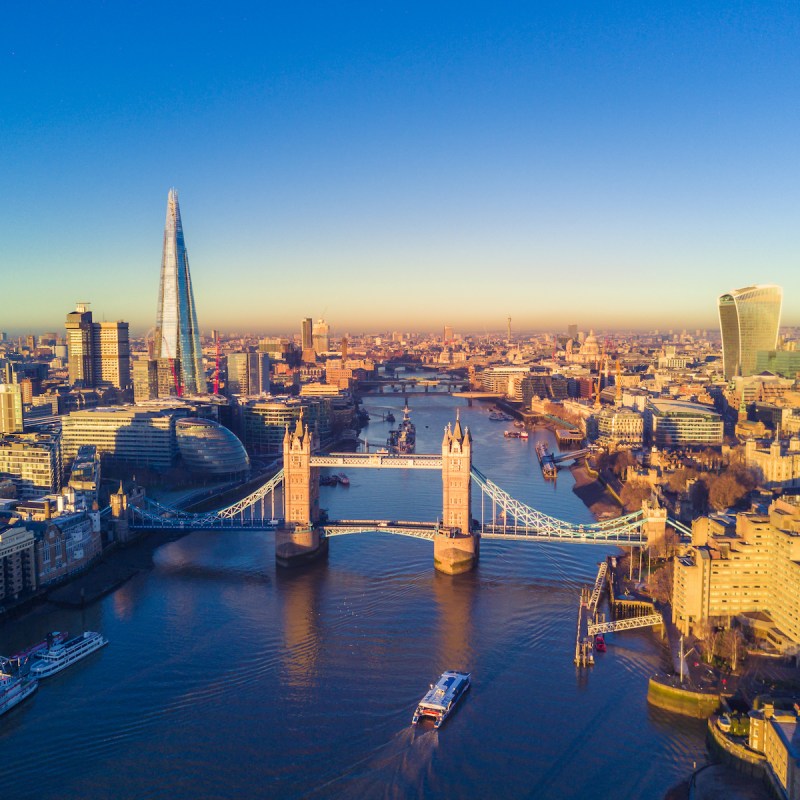 My husband Barry and I love visiting Europe, and have flown from the West Coast to somewhere on the continent almost every year since the mid-'80s. Many of our flights have been free, or close to free because we've used frequent-flyer miles.
Strategically accumulating miles has been hugely beneficial to us because we travel a lot. We not only have two homes — one in Eureka, California, and a second in Guanajuato, Mexico — but we also visit our far-flung family members on the East Coast, in Canada, and Great Britain.
Every airline has a frequent flyer program, a tiered incentive program to reward customers for their loyalty. American Airlines has its AAdvantage program. Delta has SkyMiles, Southwest has Rapid Rewards, and so on. We started collecting miles on United's MileagePlus back in 1986. Over the years, we've evolved to a system for gaining the maximum amount of air miles to fly for free, using the following strategies that apply to all airlines.
We Stick To One Carrier
We fly almost exclusively on United and its global Star Alliance partners. Because United is the only airline operating consistently out of Eureka, we don't really have a choice. Even if you live in a large city with multiple airlines, I recommend joining only one, or at most two, frequent-flyer programs. Otherwise, you'll never accumulate enough mileage to fly for free.
We Apply For Credit Cards That Offer Bonus Miles
United partners with Chase Bank to offer a wide range of credit cards, including the Explorer Card, the United Business Card, the Sapphire Card, and more. These typically offer between 40,000 and 70,000 bonus miles (or points), once we've met the minimum spending requirement of $3,000-$5,000 within three months.
You don't have to own a registered business to apply for a United Business card. For example, if you're a freelancer, independent contractor, consultant, artist, part-time musician, instructor, or Airbnb owner, you're probably eligible. List your name as the business name, and if you don't have a tax ID number, use your Social Security number.
Both the Explorer and Business cards reimburse for TSA Precheck or Global Entry application fees. They also offer two complimentary passes a year to the airport United Club, a quiet, welcome haven, especially during long layovers, with free food, drinks, and comfortable seats. This is a real perk, as one-time passes to United Clubs cost $59 per person. For more on how to access airport lounges, check out this article: https://www.travelawaits.com/2467439/7-ways-to-access-airport-travel-lounges-without-being-a-member/
We Time The Purchase Of A New Card Carefully
We're not big spenders, so we apply for a new card only when we know we have upcoming hefty expenses (e.g., annual car insurance, medical expenses, dental work, and so on) to fulfill the minimum spending requirement. I'm about to invest in hearing aids, which will cover half of the minimum requirements of Barry's new Explorer card.
Until Recently, We Canceled The Visa Card Before The First Anniversary
We did this to avoid paying the annual fee of $95, which is usually waived for the first year. However, as we've aged, we've grown tired of the constant paperwork and have decided it's worth the fee, especially with the United Club perk.
We're Only Allowed To Apply For The Same Card Every Two Years
Let's say I start using a new Explorer card on January 1, 2023. I won't be eligible for another Explorer card until January 1, 2025. In a case like this, I can still apply for other Chase cards like the United Business and Sapphire cards.
We Don't Apply Too Often
If we apply for too many cards in close succession, we risk being refused, because too many applications within a limited amount of time is a red flag to banks. I recently learned, however, that if denied, we can call the bank's reconsideration line to find out if there's anything we can do to get our application approved.
We Spend Our Miles On International Flights Only
Although many people use their miles for hotel stays and restaurants, we reserve ours for international flights. If we book early enough, a one-way flight to a European city can require as few as 30,000 air miles (we usually buy one-way tickets because we return from a different city).
We Pay Cash For Most Domestic Flights
If we used miles for all our flights, our accounts would dry up fast. Plus, we like the benefits that come with elite status. On any airline, once you've flown enough and earned enough mileage points, you're considered a preferred customer. That comes with perks such as better seating, free checked bags, priority boarding, and free upgrades. The more you fly, the higher your status, and the more benefits you accrue.
As much as we love flying for free, it doesn't help us qualify for elite status — what United calls Premier — so we have to weigh using miles vs. maintaining elite status. It's a dance.
We Keep Careful Track
On our United Airlines Mileage Plus page, we can see flight history, miles accumulated, our Premier status level, and what month and year we bought which card, so we know when we're eligible for another one.
All this may sound complicated, but we are babies in the game! Dozens of websites and blogs explain in intricate detail all the ways you can save money and fly for free or near-free. I recommend one of the established sites, The Points Guy, whose founder, Brain Kelly, actually started accumulating points at the age of 12! Another one I follow is View From The Wing.
Playing the miles game is not for everyone. If you don't travel much, you're already very busy and don't want to dedicate the time, or if you're not detail-oriented, it may not be for you. But for us, it's well worth the effort. Amassing miles has not only saved us money, but it's also improved our airline experience and helped us enjoy flying. Not a bad trade-off!