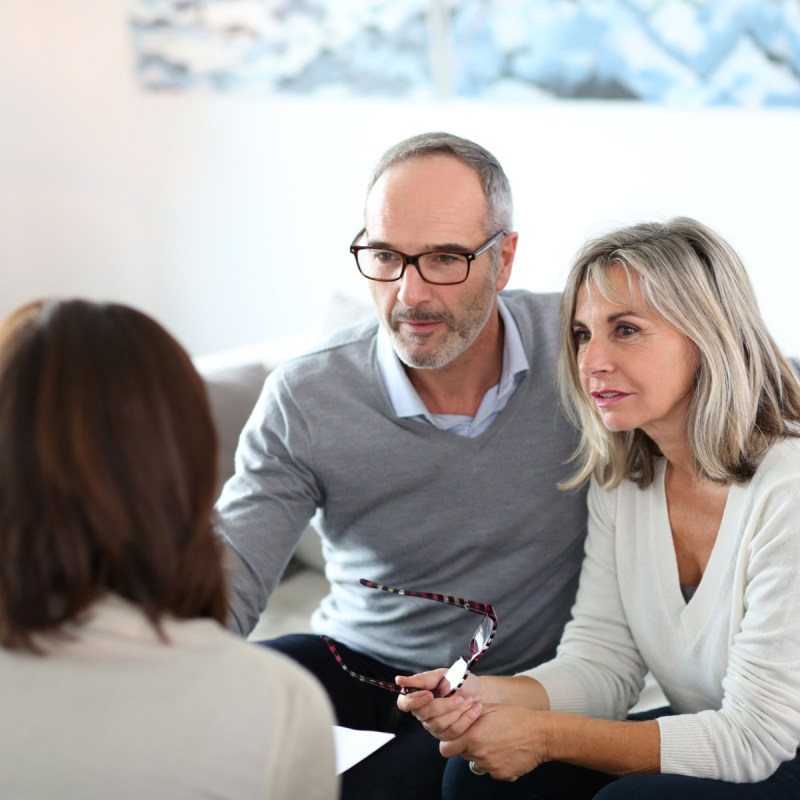 Hiring a financial planner is stressful, but finding the right one for you might seem downright impossible. Well, you are not alone. For the past decade, Robert L. Casey has had clients walk through his door with the same concerns and fears. But it doesn't have to be that way.
If you know the right questions to ask, you could save yourself a lot of grief down the road. As a planner, Casey loves helping clients calmly and confidently walk down the road to retirement. The first meeting is always getting to know them and what their goals are for the future. But even with that, many people struggle to put pen to paper. The following questions are things he told us he uses with his clients to make the process smoother and empower them to make the right choices for themselves.
1. Are You A True Fiduciary?
Casey can't say there is one question that is your golden ticket to finding the perfect financial planner, but in his opinion, this one is at the top of the list. Being a true fiduciary means they ALWAYS act in the best financial interest of their client. Not 90 percent of the time or when it's convenient but always. A fiduciary is never paid hidden fees and does not sell commission-based products. They strictly manage money where they can have open options with investments.
Casey's a fiduciary and he doesn't advise hiring someone who is making commission but says it is really up to the client and how they want to pay their advisor. For what it's worth, the average fiduciary earns about 1 percent on the assets they manage.
2. How Do I Determine My Retirement Financial Goals?
When new clients schedule their first visit, Casey starts with a very detailed financial plan questionnaire. The questionnaire walks a person or couple through questions they may not be thinking of at their current place in life. It's designed to be a starting point. Make sure you ask if there is a questionnaire or survey you can take to help you decide on your goals.
Be cautious if the advisor is offering suggestions when you still have questions about your goals. Once the questionnaire is complete, Casey says he can move forward and help fill the gaps with additional questions they may not know they need to focus on or know the answer to.
3. What Are Some Certifications A Reputable Financial Planner Should Have?
So, this is going to seem a little technical, but it's important you understand what the certifications mean and why they are important to finding a qualified planner. You want to make sure your advisor is a Certified Financial Planner (CFP). A CFP signifies that you took the time — 2 years — to study and pass the hardest designation in the wealth management field. It also helps when building detailed financial plans while maintaining a fiduciary mindset.
Beyond that, Series 7, 65, and 63 take 2 years to achieve and illustrate you have an in-depth, structured building and managing investment portfolio. It also allows financial planners the ability to manage clients' assets in a more time-effective manner. They are able to invest for each client regardless of their dollar amount.
Another certification he recommends is a Portfolio Investment Advisor. This also takes 2 years to achieve and indicates someone has an in-depth knowledge of growing and managing investment portfolios.
4. Is It Important To Live In The Same State As Your Advisor?
Casey says he can answer this yes and no. It depends on the client and what's important to them. He has clients in nearly all states and some around the world and says they stay with him when they move because of his service and the help they've grown accustomed to receiving.
What if you have homes in two states? Just make sure your advisor is familiar with tax laws in each state. If you're the type of person who likes to sit down one-on-one with your advisor, then look for one in your area or, as most of us have learned to do, use a video calling service.
5. What Are Red Flags When Interviewing A Potential Advisor?
For many people, this can be said with just about any service provider: If they are pushy, move on. As Casey mentioned, he would avoid anyone trying to sell you something where they receive commission regardless of the client's performance.
Also, stick by the old rule If it sounds too good to be true, it probably is. Also, see if they have numerous disclosures. As a licensed advisor, Casey's security licenses are public knowledge. Everything from business suits to personal financial issues and criminal records is out there. You can look up advisors at BrokerCheck or adviserinfo.sec.gov.
Selecting someone to help manage your money into retirement is a daunting task. These questions will help you get started with narrowing down your field.
Recommendations are always a good place to start, but remember to find someone you feel comfortable with, who answers your questions, and who you can trust.
Casey told us he truly wants his clients to know he has their best interest at heart and wants them to enjoy their retirement years.
For more retirement inspiration, consider
This material was prepared by TravelAwaits and does not necessarily represent the views of the presenting party, or their affiliates. This information has been derived from sources believed to be accurate. Please note — investing involves risk, and past performance is no guarantee of future results. The publisher is not engaged in rendering legal, accounting, or other professional services. If assistance is needed, the reader is advised to engage the services of a competent professional. This information should not be construed as investment, tax, or legal advice and may not be relied on for the purpose of avoiding any Federal tax penalty. This is neither a solicitation nor recommendation to purchase or sell any investment or insurance product or service, and should not be relied upon as such. All indices are unmanaged and are not illustrative of any particular investment. Investment advice offered through GDS Wealth Management, a registered investment adviser.