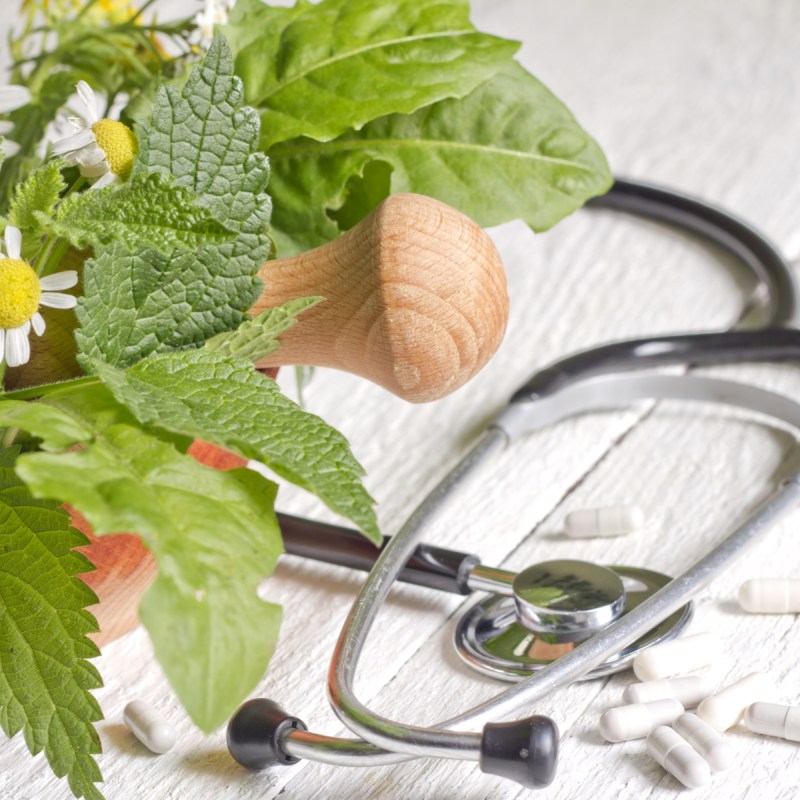 Many retirees are concerned with staying physically and mentally healthy. As we age, our risk for diseases and injuries begins to increase. This is where integrative medicine can come into play.
As a primary care doctor and Osteopathic Physician (D.O.), I found looking for the root cause of illness and possible prevention much more challenging and rewarding than just diagnosing and medicating. Imagine if we can decrease breast cancer rates because of what we eat, how we reduce stress, and taking a look at advanced biomarkers and genetic testing. What if we can reverse diabetes and lower the risk of heart attacks and strokes and dementia? This is what gets me excited. Talking with my patients about alternative methods like using a sauna for 15-20 minutes four times a week is much more exciting than writing another diabetic script.
1. What Is Integrative Medicine?
The term integrative medicine was born from combining the practice of so-called "conventional" medicine and "complementary medicine." Conventional medicine is what most doctors practice. This is also called "traditional Western medicine." Adding "outside-the-box" treatments such as chiropractic care, acupuncture, and other lifestyle recommendations like improving diet, supplements, herbs, exercise, stress management, and functional specialty labs results in the actual integration of the two disciplines. And we need both.
In some cases, especially those that are true emergencies, traditional medicine is lifesaving. But, in some cases, another prescription, procedure, or surgery is not going to help. One of the largest movements of integrative medicine in the United States is called Functional Medicine. Functional Medicine at its basic definition looks at the root cause of illness. While we look to undo the damage of the presenting complaints, doctors might integrate using traditional and complementary medicine to achieve healing. It makes sense. Look for why you have a problem and work backward. This contrasts the traditional medical diagnosis of a problem and writing a script to help.
2. What Should You Look For When Choosing An Integrative Doctor?
You should look for where they received their integrative certificate. One of the most challenging programs is the Institute of Functional Medicine program. It's generally 3 additional years of study. Providers also have to take a board exam and present an actual patient case to be reviewed as part of the board examination. Once completed, they receive their certificate.
Another good idea is to read up on why someone is an integrative doctor. If they offer a free consultation, sign up and interview them. See if they have any reviews on their websites or if you can contact any of their current patients.
Pro Tip: Another consideration with an integrative doctor is how long they have been in practice. My suggestion is to find someone with 5 or more years of experience.
3. Why Is Integrative Medicine Not Covered By Insurance?
Integrative medicine is not covered because insurance companies cannot compensate properly for longer visit times or specialized and individualized medical and lifestyle care. This takes time. That is not how the traditional medical model was created. Insurance companies also don't recognize specialty blood work and other labs.
When you have a complex problem, a 10-minute office visit is not going to solve it. Integrative medicine takes time and is very complex. It is strategic in its approach. For example, if you have a medical condition called small intestinal bacterial overgrowth (SIBO) and have mold exposure, the questions become Which medical problem do you treat first? and How do you keep a patient from getting sick while treating?
Pro Tip: Have an HSA or FSA? Even though integrative medicine isn't covered by insurance, we take FSA and HSA payments. After every visit, a patient will receive an after-visit summary/receipt/invoice that they can turn into their insurance for potential partial reimbursement. Also, if prescribed by a doctor, we can fill out an insurance form allowing supplements to also be covered either with insurance or FSA/HSA funds.
4. Why Should You Seek An Integrative Doctor?
There is no one answer to this question. But I can tell you why most of my patients see me. They are tired of being told everything is normal when they don't feel normal. They are looking for alternatives to hormone replacement therapy in the form of BHRT (bioidentical hormone replacement therapy).
My patients are also looking for someone who can help them become and stay healthy. Intuitively, you know that lifestyle medicine is important but you need someone to put it all together for you. You might be looking for the right diet for your body. You might want to lose weight because you know that even being 15 pounds overweight is causing many problems like diabetes, heart disease, and inflammation.
After an initial consultation with me, my patients receive health coaching, dietician consultation, and stress reduction tips. They learn how to sleep better and understand the importance of having a strong network of support. We also work through the right exercise programs.
I also order advanced medical lab testing for my patients. This is going way beyond and deeper than any traditional labs. We're doing stool studies, advanced mitochondrial studies, micronutrient testing, DNA aging testing, genetic testing, and more to improve lifestyle and function with an ultimate goal of disease prevention, longevity, and vitality.
5. What Type Of Patients Do You See?
Most of my patients come to me because they read something online and they get excited that there is a type of doctor out there who can help. Generally, they visit the Institution For Functional Medicine site to find a practitioner near them.
My patients come to me with a variety of issues: the guy who has eczema and is tired of using steroid creams learns "gut" health could be the root cause, the woman going through perimenopause or menopause who feels like she is going crazy but no one knows how to safely administer bioidentical hormones, the patient who has bloating after every meal and everyone tells her she is fine.
I also have patients who want to be able to put their own suitcases up on the top bin of an airplane well into their 70s and 80s. My patients value being functional. This is important. Not just growing old but growing old and staying functional. These are real patients with real issues who need more than conventional medicine to fix a problem.
I got into functional medicine because I knew there were solutions to all these problems. However, we were not taught how to fix them in medical school. Prescription medications can only do so much. I knew there were other ways to get to the root of the problems and not just mask them. My patients are living healthier, more fulfilling lives as we work toward the best solutions for each of them.
For more from Dr. Basima, consider 8 Ways To Improve Brain Function As We Age.