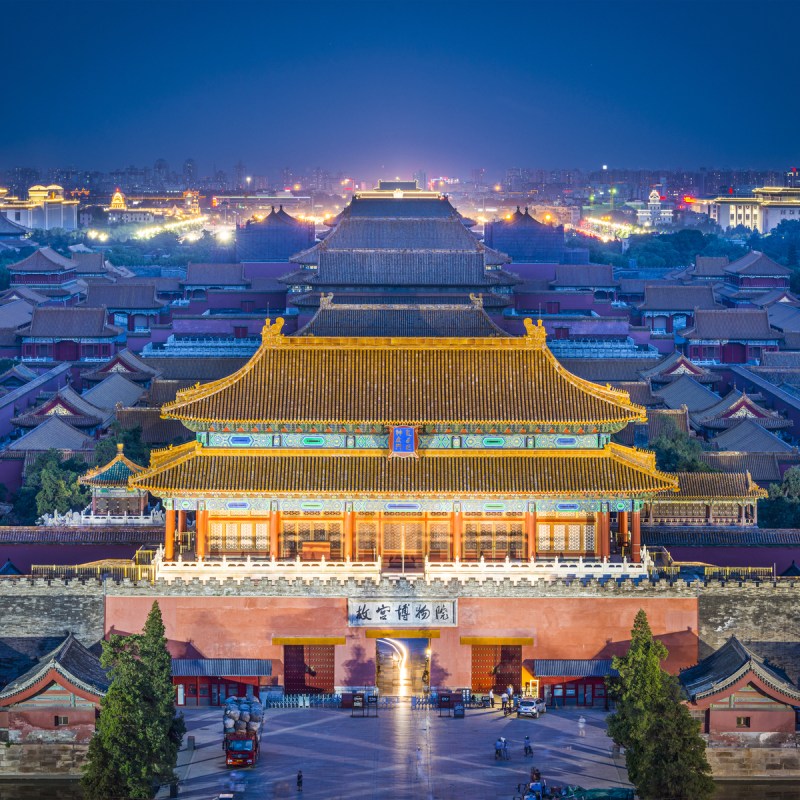 Visiting China can be an adjustment for visitors that are unfamiliar with the culture, and it is always good to be prepared before traveling. Visiting its capital, Beijing, is no exception.
Yes, Beijing has a lot of wonderful sights to see and foods to try, but it can be quite the culture shock. Here are some of my tips on anything from smog to carrying cash, toilet trouble, and table manners.
1. Visa Applications Can Be Challenging
Unless you hold a passport from Singapore, Brunei, or Japan, you will need a visa if you wish to stay for longer than 72 hours in China. It can be time consuming and at times very difficult to get hold of a visa. So as soon as you know that you want to go to China, start applying for a visa.
If your country of residence is the same as your nationality, i.e., the country that issued your passport, then you should be able to get a 30-day tourist visa without too many delays. American travelers can find exact visa requirements on the U.S. Department of State website.
If, however, you are an expatriate, it is very difficult to get hold of a visa because you need to apply in the same country your passport is from. I had this problem in France, holding a German passport. The embassy expected me to go back to Germany to apply for the visa.
2. Download a VPN Before You Leave Home
Once you have your visa, download a VPN (virtual private network) on your phone if you are planning to use the internet or go on social media. Make sure you do it in your country before you leave, because once you are in China, it's too late. The VPN hides your device's IP address, allowing you to search on your phone, use apps, or post a selfie on Facebook. That said, even if you manage to get onto Facebook, please be careful what you post. Any criticism of the politics of China, or anything even slightly negative, can get you into trouble.
Note that many VPNs are banned in China. Before going abroad, do your research on quality VPNs that are approved in China.
3. Cash Is King
The Chinese currency is the renminbi, which means "people's money," but the renminbi is better known as the yuan. One yuan or renminbi is divided into 100 fen, or 10 jiao. Confused yet?
The most important thing to remember is to carry cash, and preferably small notes, as things within China are inexpensive, be they rickshaw rides, items from the corner shop or the food stalls — basically anything except for admittance fees because these are inflated for the tourists. Credit cards and things like Apple Pay are more and more accepted, especially in larger stores and restaurants and on the metro, but as soon as you head into more traditional areas, you are better off with cash. But you don't have to tip in restaurants: Not only is it not expected, at times it is even frowned upon. However, in Western-style hotels and restaurants catering to tourists, you may tip, as the staff will have gotten used to it.
4. Toilet Trouble
Public toilets provide quite the culture shock for first-time visitors to Beijing. In my experience, most were a simple hole in the ground, often without handles to steady yourself. Toilet paper, soap, and hand towels were also a rare commodity. I learned to carry hand sanitizer — a doddle in these days of the COVID pandemic — and tissues wherever I went. And after a couple of awkward moments, I was sure to lock the door when I went in.
5. Always Carry ID
Make sure you always carry ID because police may stop you at any time — in the street, at tourist sights, or in your hotel — and ask for identification. It is law in China for citizens and visitors alike to be able to produce ID when asked by police. Often you also get asked to show ID at the entry to sights when buying tickets.
I'm reluctant to carry my passport around when traveling in case I lose it. I carry a copy, either paper or a photo on my phone. I also tend to carry an old driver's license, or other photo ID which clearly shows my picture and name, and leave my passport in the hotel safe.
6. Be Prepared For Smog
Beijing is a huge city, full of cars and buses which do not necessarily meet Western emission standards. Throughout 2019, Beijing had just two months when the air quality was classified as "moderate." The worst months for smog are the winter months, but that said, I first visited in winter and had the best weather I could have imagined, with clear, fresh air. To be safe, though, travel with a mask. But make sure the smog mask is rated N95 or higher, meaning it removes 95 percent of particular matter 0.3 microns in size or bigger.
7. Mind The Scams
Like in all large cities where tourists are aplenty, there are people who would like to scam them out of some money. The most common scam, with signs warning you at sites such as the Forbidden City, is the so-called Tea Scam. A young local will approach you, asking if you would mind practicing English with them. They will take you to a tea shop where, when it comes to paying the bill, the amount is in the hundreds of dollars, and if you complain, you find yourself surrounded by their not-quite-so-friendly friends.
The rickshaw scam runs along the same lines as most foreign non-metered taxi scams — you end up not paying the price you agreed to because suddenly your driver cannot understand a thing anymore. Instead, ask your tour guide or concierge in the hotel to help you or take a metered taxi.
8. Slurping And Spitting
In China, slurping and smacking your lips when eating is not only socially acceptable but in fact polite, showing the hostess or chef that the food is truly enjoyable. You might want to try and join in when eating noodles!
As for spitting in the street, while that sort of behavior is not necessarily deemed polite, it is widely accepted and pretty much the norm. So instead of getting upset or angry, just make sure to watch where you step. I swear my feet were aimed at deliberately by some guy spitting in Beijing, someone who clearly did not like foreign tourists.
9. Things Get Lost In Translation
Language is a huge barrier in China, with English not widely spoken. That said, with Beijing being a multinational and cosmopolitan city, you will find some English speakers in most larger restaurants and hotels, and tour guides are conversant in numerous languages. But step away from any Westernized or touristy area and you are on your own. It can even be difficult to get back to your hotel, so I have started to always carry the business card or a note from my accommodation with the name, address, and directions in the local language to show to taxi drivers when I get lost. At least you'll get home.
As for eating out, some would argue it's better not to know what you have in front of you anyway, but many restaurants in touristy areas have menus with images, which are often better than the translations — which, together with public signs dotted around the country, can provide some hilarious but not necessarily useful translations.
10. Braving The Subway
It took a while before I was brave enough to head down into the subway station to see if I could get around by public transport, and I wish I had tried it sooner. I had expected to get completely lost because I could not read the signs; instead I found that the subway had English translations, making things so much easier. Even the machines to get your 3-yuan, plastic entry card for a single inner-city trip, seemed much less scary than anticipated.
11. The History Can Be Overwhelming
I knew that China would be full of history, and I knew the Great Wall of China was once rumored to be the only man-made object visible from space. Even if that is not actually true, the sheer magnitude of the historic sights here took me aback somewhat. Standing on the Great Wall, seeing only a tiny fraction of the 13,000-mile-long wall, built more than 2,000 years ago, nearly overwhelmed me.
Packing too much into a day can not only be physically but also mentally exhausting, so spread the important monuments out a little, if you have time, and add a bit of lighter fun in between. A market, a walk through the Hutongs, or a bit of shopping gives the brain a chance to digest each morsel, one at a time.
12. Taste The Duck
At first, I balked at the thought of eating a fried duck. But this is the specialty in Beijing, and when in Rome, as they say… and you know what? The crispy skin dipped in sugar (yes, really) is one of the most delicious things I have ever tasted. As travelers, it is good at times to jump over your own shadow and try different things. You might just really love them.
Related Reading: