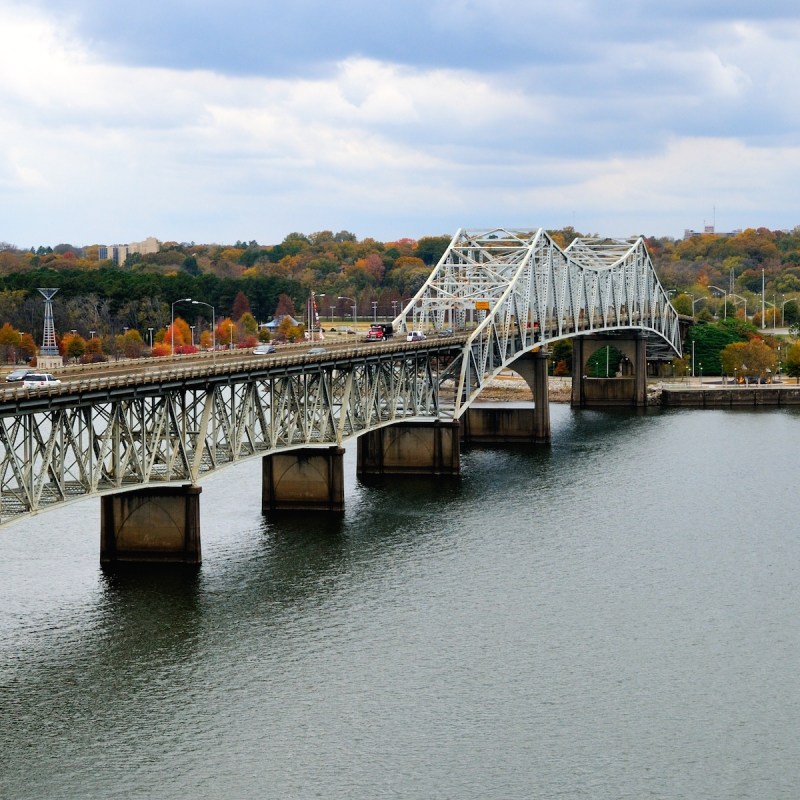 I claim as my own personal stomping grounds the portion of Alabama from north of Birmingham to the Tennessee state line and from the eastern edge of Mississippi to the western edge of Georgia. Having lived in this area for more than 50 years, I believe I speak the language, understand the culture, and possess the carefully developed culinary preferences necessary to truly appreciate my heartland. One of my passions is encouraging visitors to love it almost as much as I do, and with its generally mild temperate climate, any time is a good time in North Alabama. If you will be traveling Interstate 65 North with a few days (or a few hours) to spend exploring, here are some of my top suggestions starting outside of Birmingham and moving north.
1. Attalla
Attalla can be reached easiest by taking Interstate 59 North coming out of Birmingham. Tigers for Tomorrow on Untamed Mountain is a rescue zoo for exotics where the animals are brought in from undesirable circumstances and given forever homes. The facilities, hours of operation, and strict rules for visitors are all designed for the well-being of the tigers, lions, bears, wolves, cougars, and other animals who live there. Plus, it is an educational tool for raising awareness of the needs and habits of these animals. Be sure to check the website before you visit because the hours change according to the seasons.
Pro Tip: A wonderful place for dinner Wednesday through Saturday and lunch on Saturday is Bootsie's at 411 4th Street NW. This is a family-owned, family-operated eatery with amazing ribs, pulled pork, and burgers.
2. Cullman
From Attalla, head west until you reach Interstate 65, then go north. Cullman's Warehouse District has become a premier shopping location. As the name implies, several large former warehouses have been transformed into upscale shops, boutiques, and eateries. With names like What a Girl Wants, Whoopsy Daisy, White Tulip, Handbags & Gladrags, The Sweetheart Tree, and Littleville Blue, you are likely to find appealing gift choices, clothes for special occasions, or décor items for your home.
Before your shopping begins, head to Duchess Bakery on 1st Avenue SE for one of their famous glazed doughnuts. Next door is a store that reflects the history of Cullman called A Touch of German. Go in to browse and get a history lesson. I should also mention the All-Steak Restaurant on 3rd Avenue SE, which has been in business since 1938. The orange rolls are legendary.
Pro Tip: Arguably the most famous attraction in Cullman is Ave Maria Grotto at 1600 St. Bernard Drive. This is a miniature world created by Father Joseph, a Benedictine monk, who made his buildings out of found objects. The 4-acre site is a place for reflection and appreciation.
3. Decatur
Continuing north on I-65, you'll see signs pointing to Wheeler National Wildlife Refuge and Cook Museum of Natural Science. Both are outstanding reasons to take the exit and stay awhile. The wildlife refuge is on Highway 67 coming into town. It is the perfect habitat for over 300 species of birds, some of which live there year-round while others pass through during annual migrations. Many mammals, reptiles, and fish also make the refuge their home. This is a photographer's paradise.
Cook Museum of Natural Science is a new, state-of-the-art crown jewel in downtown Decatur. It opened in 2019, and about a year later, it was named the Best New Museum in the country by USA Today's 10Best. It is a must-visit for all ages, and if you have children or grandchildren in tow, all the better.
Pro Tip: A short drive from Cook Museum is Decatur's culinary crown jewel, Big Bob Gibson's Bar-B-Q on 6th Avenue. The giant trophies from barbecue competitions line the entrance, and bottles of their famous sauces clamor for attention. The barbecue is wonderful, but the pies might be equally famous. A meal at Big Bob's is a must for first-time and frequent visitors. Also, a few steps from Big Bob's is Morgan Price Candy Company, another Decatur staple. Their English toffee is a winner!
4. Mooresville
Across the bridge over the Wheeler Lake portion of the Tennessee River and only a 7-mile drive from Cook Museum, you will find the tiny town of Mooresville. Incorporated in 1818, the entire town is on the National Register of Historic Places. It is worth a short detour to see the historic buildings and homes, read the markers, and mail a letter at Alabama's oldest operational post office.
Pro Tip: For a snack or sweet treat while you are in Mooresville, stop in at Dogwood & Magnolia Bakery on North Street and take a few minutes to look over the fence at 1818 Farms on Lauderdale Street for a glimpse of the babydoll sheep. Dogwood & Magnolia sells several of the soaps and beauty products made on the farm.
5. Huntsville
Continue on I-565 from Mooresville, and you will quickly come into the outskirts of Huntsville. You cannot miss the tall rockets on display at the U.S. Space and Rocket Center. This is Alabama's top paid attraction and definitely worth your time. The size of the Saturn V rocket displayed inside the Davidson Center will amaze you. The displays and exhibits are outstanding, and the new INTUITIVE Planetarium offers daily programming.
For those with more artsy interests, check out Lowe Mill ARTS & Entertainment. Wednesdays through Saturdays it is open with many artists working inside the 152 studios. They are happy to show you their craft, and you will certainly discover an original piece to purchase and take home with you.
For shopping, dining, and entertainment, check out Mid-City District on University Drive, Stovehouse on Governor's Drive, or Bridge Street Town Centre.
Pro Tip: Two new hotels in downtown Huntsville are 106 Jefferson and AC Hotel by Marriott overlooking the Von Braun Center and Big Spring International Park. For an elevated dining experience, consider Cotton Row, Commerce Kitchen, or Tom Brown's Restaurant.
6. Athens
From Huntsville, head west on Highway 72 to Athens, the county seat of Limestone County. The courthouse square has many shops for browsing and a variety of eateries, such as Village Pizza, Lucia's Cocina Mexicana, Sweetest Things Tea Room, Wildwood Deli, and Terranova's. Recently completed for public enjoyment is Merchant's Alley beside Terranova. It is filled with colorful murals and seating for the times you want to pause, relax, and enjoy. One of the murals depicts Athens native Brittany Howard, who headlined the group Alabama Shakes and has won numerous Grammy awards.
Pro Tip: An Athens icon is the Kreme Delite on West Washington Street, a walk-up, take-out-only café with soft-serve ice cream, burgers, and hot dogs. It is likely best known for its upside-down banana splits.
7. The Shoals: Florence, Muscle Shoals, Tuscumbia, And Sheffield
Continuing west on Highway 72, you will find what is referred to as The Shoals or the Quad Cities. The lines separating the four towns of Florence, Muscle Shoals, Tuscumbia, and Sheffield often become blurred, because one touches the next without a discernible break. Florence is the largest of the towns and is home to the University of North Alabama. A free excursion worth your time is a visit to the George H. Carroll Lion Habitat, an impressive, climate-controlled facility housing Leo III, the university's mascot.
A few blocks away on North Court Street, you will find some great restaurants, such as Odette, Ricatoni's Italian Grill, Big Bad Breakfast, and Trowbridge's Ice Cream and Sandwich Bar. A very upscale shop on North Court Street is Billy Reid, which has fashion creations rivaling those in New York City.
Pro Tip: Two boutique hotels in downtown Florence are The Gunrunner and The Stricklin Hotel.
Tuscumbia is home to both the Alabama Music Hall of Fame and Ivy Green, the childhood home of Helen Keller. Both are filled with memorabilia of historical significance, one about musicians connected to Alabama, and the other about a remarkable woman who was blind and deaf and her dedicated teacher Annie Sullivan.
Muscle Shoals is the location for FAME Studios where an astounding number of famous rock and country stars recorded their hits. Among them are Jason Isbell, Alicia Keys, and Aretha Franklin. Tours are offered at selected times Monday through Saturday, but be sure to check the website and reserve a time that works for you.
Tom's Wall on County Road 8 in Florence is off the normal path but well worth the time to find. Tom Hendrix spent more than 30 years of his life constructing a stone wall in memory of his great, great grandmother who was a member of the Yuchi tribe carried away during the Trail of Tears and forced to walk to Oklahoma. This remarkable woman spent 5 years walking back to her home on the Tennessee River, which she called "the river that sings." Tom said that each stone represented a step she took coming home. It is the largest unmortared wall in the United States. Tom died in February of 2017, but his son Trace still allows people to visit the memorial wall.
When you are ready to head out of Alabama and into Tennessee, get back on Interstate 65. If hunger pangs hit, stop at the Ardmore exit and eat at Mildred's before crossing the state line. Her fried green tomatoes will leave a great taste in your mouth.