We adore small towns during the Christmas season. The community spirit, the hometown feel, and the joy of locals and visitors can make even the grumpiest grinch smile with happiness.
Every Christmas season, Thomasville, Georgia, celebrates Christmas like it's straight out of a Hallmark movie. This small town transforms into a winter wonderland with one of the country's most acclaimed Christmas light displays. The residents of Thomasville are not afraid to show their Christmas spirit with over-the-top decorations and festive cheer!
If you are looking for the ultimate Christmas celebration, you must visit Thomasville. There are many holiday events to enjoy during your stay. Christmas in Thomasville is a must-do holiday tradition. Be sure to join them for Victorian Christmas, their Downtown Christmas Parade, and other festive events that will get you into the Christmas spirit!
Note: Thomasville hosted a portion of my stay. All opinions remain my own.
Setting The Christmas Scene
Throughout December, holiday events are happening throughout Thomasville, the city known throughout the state for its Christmas celebrations.
As you stroll through downtown, all the shops are decked out in decorations. The joy in the air is unmistakable, and you will feel as if you stepped right into a Hallmark movie.
From Christmas trees to Santa Claus, there is no shortage of Christmas cheer. You'll feel the Christmas spirit as soon as you walk into the town square. Thomasville's Christmas Celebration has been featured on The Today Show and HGTV!
In addition to Christmas lights decorating every inch of this small Georgia town, residents go all out with Christmas shows. The music, dances, and costumes are so impressive! You'll hear Christmas caroling from every corner. Every home and business is decorated with Christmas lights that brighten up the night sky.
Even bigger than Christmas lights are the Christmas trees! Thomasville has something to fit your holiday aesthetic with a Christmas tree in almost any style: modern, classic, traditional.
The town Christmas tree is decorated with Christmas lights and Christmas ornaments. Even the Christmas wreath on City Hall is decked out in Christmas cheer!
Pro Tip: Be sure to wear layers for when you get warmer during the day and cooler in the evenings. Comfy shoes are a must so you can enjoy all of the holiday fun the town has to offer.
Sip And Shop Christmas Event
The Sip and Shop occurs every Friday and Saturday until Christmas! You'll have plenty of opportunities to experience this local event.
You can grab a glass of wine or beer and stroll the street shopping for unique gifts from local artisans. The shops will be open into the evening, so you can easily continue your shopping after dinner. Live holiday background music will make you feel like you are stepping into a scene for a TV Christmas special!
To commemorate your Christmas trip to Thomasville, take a photo at one of Thomasville's themed photo opportunities. The City has placed six larger-than-life Christmas themed photo opportunities throughout the downtown area for you. We've made a scavenger hunt out of finding all of the photo opportunities around town, which is always fun!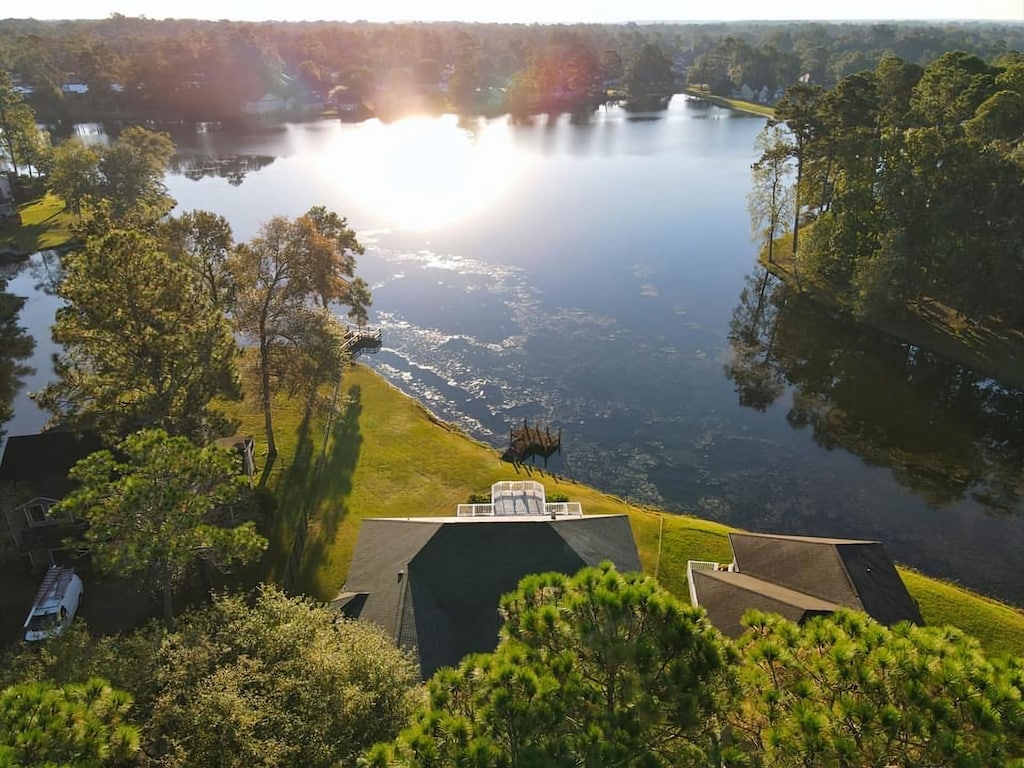 Dreaming of Thomasville – your dream vacation awaits you
Dreaming of Thomasville – your dream vacation awaits you
Top guest reviews
We really enjoyed our stay at this property and were very happy with the neighborhood as well as how comfortable, clean and relaxing the property was.Thank you for helping us to enjoy our stay and relax!
Wonderful property! Huge and well equipped
This is the second time we have stayed at this house. It is perfect for what we need. Very clean and comfortable. Close to downtown.
Beautiful house and property in a great neighborhood. Newly updated / renovated. It was exactly what was promised online and more! – JM
Was a nice visit. Bathrooms were nice and house was sparse but equipped with enough. Would have liked to have had a real coffee maker. Check in process was easy!
Read Less ∧
Read More ∨
Stop and snap a photo to commemorate your terrific time in Thomasville! You'll find two sets of sparkling snowflakes, Santa's sleigh, 2 lively Christmas wreaths and a Victorian mural. Take a snap in front of one or all. Post your photos on social media, remember to post on Snapchat and use the Thomasville Snapchat filter.
Christmas Tree Lighting Celebration
The Christmas Tree lighting is a favorite community event on the first Friday of the month. Enjoy the musical stylings of the elementary school students as they kick off the lighting with a performance at the Ritz Amphitheatre. If you've ever imagined your ideal Christmas, this scene would be it!
Victorian Christmas Celebration
Thomasville's Victorian Christmas Celebration, happening this year on December 9 and 10, is a must-see holiday event. It is the perfect way to get you in the Christmas spirit!
Travel back in time to the 1890s and enjoy the holiday traditions of that era. Enjoy a carriage ride in the crisp, cool air while you sip on a cup of hot cocoa. And have you ever seen a live reindeer? Now's your chance! These sweet animals will be there to add to your holiday cheer.
The kids will love Christmas crafting and marshmallow roasting. They can even watch a blacksmith in action!
What's a celebration without some music? Besides the street-strolling carolers, there will also be live music from the Ritz Amphitheatre. Bring the whole family and enjoy ballets, choruses, Irish dancers, and more. The dance companies have waited all year for their moment in the spotlight to hit the stage. Family, friends, and visitors fill the outdoor amphitheater for the event.
There are activities for the kids, and Ole Saint Nick is just around the corner waiting for each child's Christmas wish list to be whispered in confidence. This is another great opportunity to snap a photo of the children with Santa. The event is free and open to the public.
End your incredible Christmas weekend with a free movie night back at the Ritz Amphitheater. From evening until well into the night, your favorite Christmas films will be showing on a big screen under the night sky. Be sure to bring your blankets, cozy clothes, and a thermos to keep you nice and warm! Check out local restaurants for snacks and drinks to enjoy during the film.
Christmas Light Display
The Christmas lights display in Thomasville, Georgia, is considered one of America's best. The Christmas lights are on daily from Thanksgiving through December 26.
This year's celebration includes countless mesmerizing Christmas light displays. From Santa to Rudolph and more, the classic holiday scenes will be brought to life through thousands of lights.
Fun Facts About Thomasville's Christmas Celebration
If you can believe it, there's more to Christmas season in Thomasville.
The Christmas celebration begins with the Annual Christmas in Lights Drive Thru Light Display and lasts all through the Christmas season. Flowers Foods, a local business, sponsors this amazing light display featuring over 25,000 lights. As you drive through the display, you'll be immersed in both the sights and sounds of the holiday. You'll see lighted arches, Christmas angels that appear and disappear, jumping reindeer, Santa greeting you from a balcony, and more. Christmas in Lights Drive Thru Light Display is located right off the highway at the Flowers Foods headquarters.
The annual Downtown Christmas Parade is something you won't want to miss seeing! It's an excellent way for kids and the whole family to get in the Christmas spirit. There will be floats from local groups, churches, and businesses decorated with thousands of Christmas lights.
As you walk around town, you can see all of Thomasville's Christmas lights on display. Don't forget to pick up a cup of hot chocolate to keep you warm as you wander.
The Christmas pageant, aptly titled "The Best Little Christmas Pageant Ever" will also take place during weekends through the Christmas season. Presented by Thomasville On Stage and Company, the show features local talent and tells the story of a group of "misfit" kids who use their pageant to teach their town about the meaning of Christmas. The theater itself has been a part of Thomasville's entertainment scene for over 25 years, featuring fun family shows that the Thomasville community adores.
If you're looking for an authentic small-town holiday experience that will put you in the mood for giving thanks and enjoying life's little moments again, then don't pass up a chance to visit this magical city before it closes up shop on December 31. Thomasville is waiting for you to join the celebration.
Related Reading:
7 Georgia Small Town Treasures To Explore
Our Readers Voted! Here Are The 15 Friendliest Small Towns In The U.S.