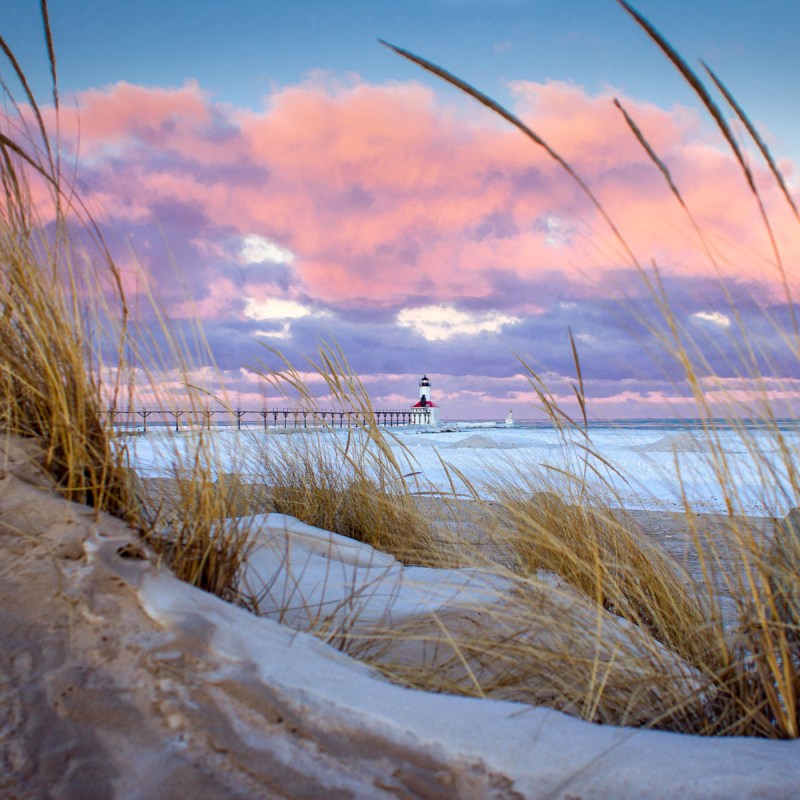 An iconic sand dune at Indiana Dunes National Park is on the move.
The dune, known as Mount Baldy, is gradually creeping inland and now covers part of a popular road. What's more, park rangers don't know how to stop the dune's progression inland.
"Even 5 years ago, there was a row of parking spots that are now under Mount Baldy," National Park Service Ranger Rafi Wilkinson told The Times, Northwest Indiana.
It's possible that over time, the shifting sands could eventually cover the entire parking lot near Mount Baldy and an adjacent restroom building.
A Natural Phenomenon
Indiana Dunes, tucked in the southwest corner of Lake Michigan, offers 15 miles of sandy beach as well as 50 miles of trails through wetlands, prairies, rivers, and forests. Since it's located just 50 miles from Chicago, in northeast Indiana, you can even see Chicago's skyline on a clear day across the lake. In 2020, nearly 2.3 million people visited the park.
Now, about those sand dunes. Here's how they were formed: When a glacier receded from the area approximately 10,000 years ago, it left Lake Michigan, along with the beaches and sand dunes, behind. The wind and waves from Lake Michigan continue to deposit sand on the shore.
Gradual Movement
Mount Baldy, the park's landmark, sits at 126 feet above the water level of Lake Michigan and moves inland several feet per year. Part of that movement occurs because beach sand on the dune moves inland when the prevailing northwest wind exceeds 7 mph.
"The movement of Mount Baldy is made worse because there is no longer sand collecting at the water's edge to bolster the dune," the National Park Service explains. "Beach erosion is also taking away more sand from Mount Baldy than the waves are bringing in due to the breakwall that was built for the Michigan City Harbor."
This year, sand from the dune moved about 10 feet. In the process, it covered part of a road leading from the visitors' parking lot near Mount Baldy and its nearby beach, Wilkinson said.
No Solution In Sight
If the sands keep shifting, they could eventually cover the entire parking lot and nearby restroom building.
"It's an extremely popular place to park, but the lake always wins," Wilkinson said in an Associated Press article. "Mother Nature always wins at this level."
Wilkinson also said park officials hope to preserve access to Mount Baldy but don't have a plan to address its shifting sands.
"We're obviously concerned and worried about that parking lot facility and the recreational opportunity it provides," Wilkinson said. "But we're also here to preserve nature and protect nature. So, there's the argument that you should stay out of nature's way and not intervene."
Know Before You Go
Indiana Dunes, which is just outside Porter, Indiana, is about an hour by car or 90 minutes by train from Chicago. The park is open year-round. Depending on the season, visitors can hike, bike, snowshoe, ride horses, bird-watch, or cross-country ski.
You can find more information about Indiana Dunes, including directions, fees, and hours of operation, here.
If you'd like to learn more about Indiana Dunes, be sure to also read: