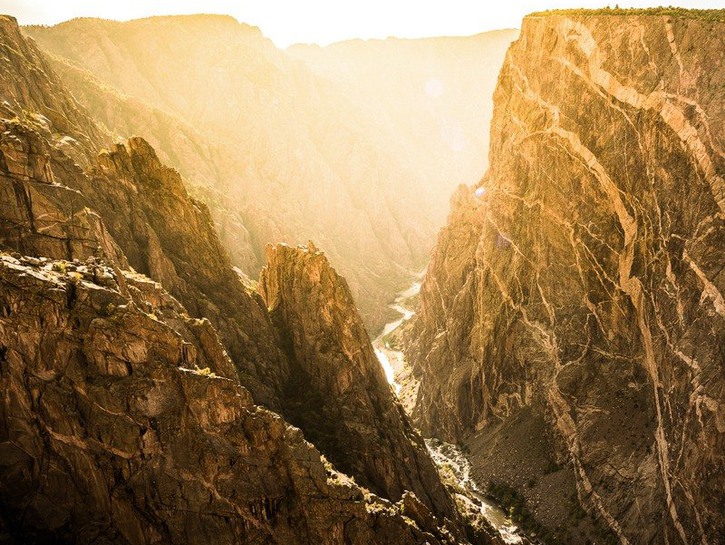 It is hard to believe, but the first month of 2021 has come and (nearly) gone. For months we eagerly awaited the arrival of the new year in hopes that it would herald new beginnings and a return to a more normal since of travel. While the start has been slower than anticipated, our team of travel fanatics has found creative ways to encourage our love of travel by motivating us to explore the areas around us. They're also inspiring our future journeys through engaging recounts of past experiences. In case you missed them — or want to read them again– here are the most popular articles from the month of January as chosen by you, our readers.
15. Best Things To Do On St. Thomas
St. Thomas is an island getaway that is close to home, and U.S. citizens won't need to invest the time or money into getting a passport, which is helpful when planning a quick getaway. Soak up some sun with a drink in your hand and explore the pristine U.S. Virgin Islands. Enjoy our recommendations for the best things to do on St. Thomas.
14. Hike The Grand Canyon Rim To Rim
This is not a trek for the faint of heart. While hiking rim to rim through the Grand Canyon will certainly test you, the stunning panoramic views you will experience during your hike are well worth the effort. Here are 11 things to know before hiking rim to rim in the Grand Canyon.
13. America's Newest National Park
West Virginia entered 2020 COVID-less and — along with twenty other states — national park-less. However, in the last days of the wearisome year that was 2020, New River Gorge was officially named the 63rd U.S. National Park, and the first in West Virginia. This provided a much-needed rapport boost for not only West Virginians but the nation as a whole. Click to learn everything you need to know about America's newest National Park: New River Gorge.
12. Europe's Most Scenic Ferry Rides
Humankind long ago mastered water boundaries, ensuring that people and ideas would not be hindered by rivers, lakes, or even oceans. Ferries have long been a means of continued commerce, driving economies by bringing communities together. While there may be faster forms of transportation today, ferries still provide reliable transport, often with stunning views. Enjoy our picks for the 9 most scenic ferry rides throughout Europe.
11. North American Island Getaways Closer Than Hawaii
Hawaii is the ultimate island getaway dream for many, yet actually realizing the goal of a Hawaiian vacation poses quite the geographic and financial obstacle for lots of travelers. If you are looking for an island getaway more within your budget — or perhaps a little bit closer to home — try one of these North American island getaways instead of Hawaii.
10. RVing Through Utah's National Parks
An RV is the perfect way to fully experience all that Arches, Bryce Canyon, Canyonlands, Capitol Reef, and Zion have to offer. While it is possible to experience these parks via car, hear us out on why you should visit Utah's "Mighty Five" in an RV.
9. Upcoming Coast-To-Coast Bike Trail In The U.S.
If you have ever dreamed of biking the U.S. from coast to coast, you may be in luck. Turning old rail lines into bikeable paths is no easy feat, but that is just what the Rails-To-Trails Conservancy is actively pursuing. Learn about their progress and how you may soon be able to bike from coast-to-coast through 12 states.
8. Canada's Most Adorable Small Towns
Canada is no stranger to cosmopolitan big cities: Vancouver, Toronto, and Quebec City are each beautiful and infused with culture. However, the smaller towns and villages of Canada have a charm that can't be as easily found in a big city. Learn more about 13 of Canada's most adorable small towns and villages and why you should consider them for your next trip.
7. First Look Inside Star Wars: Galactic Starcruiser Hotel Rooms
Disney takes its entertainment empire seriously, so it should come as no surprise that when Star Wars was added to their already impressive portfolio in 2012, themed experiences at their parks would be carefully planned, and not forced. Our readers were ready to make the jump to lightspeed for their opportunity to see the fruits of the Imagineers' labor when Disney shared a first look inside their Star Wars: Galactic Starcruiser Hotel Rooms earlier this month.
6. Colorado's Answer To The Grand Canyon
While it may have been carved out by the Colorado River, the Grand Canyon actually rests in the state of Arizona, not Colorado. However, Colorado does in fact have its own "grand" canyon, which also happens to be far less crowded. In fact, it can be found in Colorado's least visited national park. Learn more about Black Canyon of the Gunnison and why you should make plans to visit.
5. Bucket List Worthy Utah State Parks
Utah's ruggedly stunning wilderness is no secret: From Arches to Zion, the Beehive State's diverse national parks are considered the "Mighty 5" for a reason. However, why stop at just the national parks when 43 superb state parks are eagerly awaiting your arrival with national park caliber views? We hope you will consider adding these 9 Utah State Parks to your bucket list.
4. Picasso Exhibition Making Its Only U.S. Stop Next Month
Art aficionados rejoice! The famed and unique works of Pablo Picasso have departed Paris for a whirlwind world tour. This exhibition will be making its one and only U.S. stop in February: Click to learn where you can see Picasso's work up close for yourself!
3. California's Least Visited National Parks Are Absolutely Breathtaking
California residents are no strangers to the stunning vistas and magnificent wildlife that make national parks so special. In fact, nine of the 63 U.S. National Parks fall at least partially within its borders. While Yosemite, Death Valley, and Joshua Tree are well known and highly trafficked, you won't want to miss the breathtaking views at California's three least visited National Parks, one of which might just surprise you!
2. How To Visit One Of Colorado's Most Photographed Sites
In the majestic mountains of colorful Colorado — an hour-and-a-half outside of Aspen — sits a truly remarkable historic marker: Crystal Mill. Dust off your camera and re-hone your photography skills before setting out to capture this unique spectacle for yourself. Learn how you, too, can visit one of Colorado's most photographed sites.
And the most popular article from the month of January was …
1. Making Extra Income In Retirement
You made it to retirement: Now what? Whether you are looking to earn supplemental income or you simply need something to occupy your time and aren't opposed to making money doing something you love, many retirees choose to pursue income from a source other than their pension or retirement account. Here are eight opportunities for making extra income in your retirement.
If you enjoyed these articles, consider signing up for our weekly email, which will deliver travel news and inspiration — and a laugh or two — directly to your inbox each Sunday morning. We are looking forward to a fantastic February and hope that you will join us for the ride.