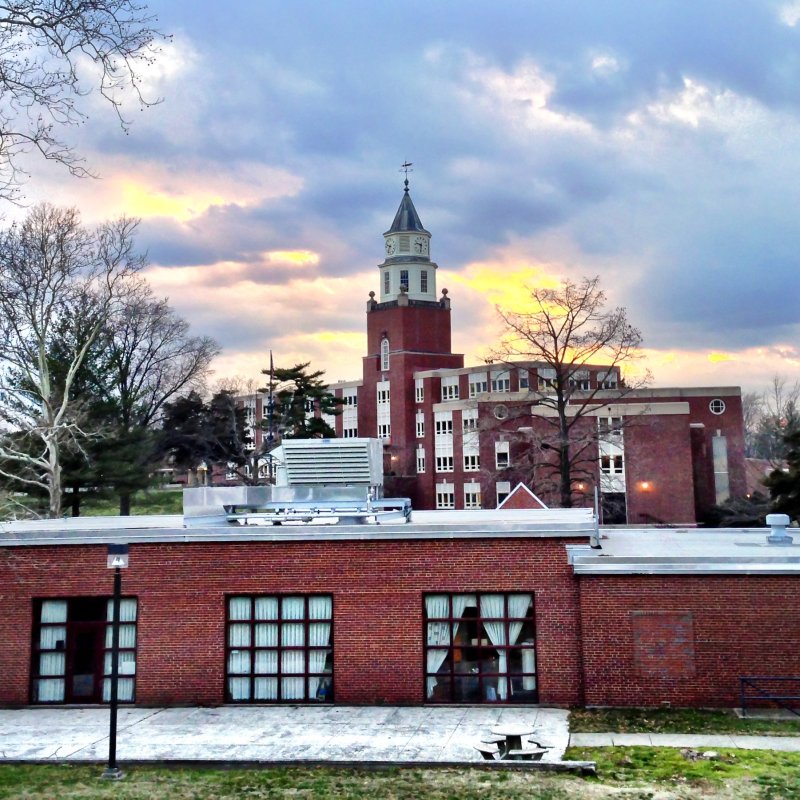 Carbondale, Illinois, located near the state's southern tip, makes a terrific road trip and weekend destination. Less than 100 miles from St. Louis, and also easily reached from Chicago, this small city is blessed with a top research university, fantastic museums, cultural attractions, and a whole host of outdoor recreation opportunities. Top it all off with its close location to several wineries, and you're bound to enjoy yourself in this Midwestern college town.
Here are nine fantastic things to do when you're visiting Carbondale.
1. Tour Campus
There's little question that Southern Illinois University is the beating heart of Carbondale. Founded in 1869 as a teachers' college, today, this top-ranked research institution is home to more than 11,000 students. The campus is a terrific place to stroll and explore, with Campus Lake as its center and plenty of green space. Pulliam Hall is the university's landmark building, with its clock tower and carillon that is played regularly. And make sure you save time for a stop off at the university's museum. It first opened its doors in 1874 as a natural history museum, and today houses more than 70,000 artifacts that tell the story of southern Illinois, from its first residents to present-day. And consider really tapping into the Saluki spirit by checking in on the athletic schedule. You might be able to score gameday tickets for a football or basketball game, or another sporting event.
2. Drive By The Dome
Architecture buffs cannot and should not miss a visit to the R. Buckminster Fuller Dome Home. Fuller was a research professor at Southern Illinois University's School of Art from 1959 to 1968. The unique geodesic dome designed by Fuller was built as a private residence for him and his wife, Anne. While even today, the home's shape is still a bit futuristic-looking, the dome did its job: Its strength and efficiency have stood the test of time, and Fuller saw the building technique as a way to improve shelter for all people. The world took notice: During the time he spent in Carbondale, Fuller appeared on the cover of Time magazine and was nominated for a Nobel Peace Prize. The dome was placed on the National Register of Historic Places in February of 2006, and today can be toured with a reservation.
3. Stroll Historic Town Square
Nothing exudes small-town charm more than a traditional square, and Carbondale's is a gem. Back in the 1850s, as its founders plotted out the town, they made sure 10 acres were left open right in Carbondale's center. Today, that space is ringed by more than two-dozen historic buildings, most of which are occupied by adorable shops, boutiques, and specialty stores. This is the spot to get your retail fix in during your visit, and enjoy a bit of history as well.
4. Get Outside
The Carbondale area is blessed with a number of terrific places where you can get out and truly enjoy Mother Nature. For starters, the nearby Shawnee National Forest with its incredible Garden of the Gods — one of the most photographed sites in Illinois — is an outdoor enthusiast's paradise. With its 280,000 acres, the forest includes scenic drives, miles and miles of hiking and trails, and even archeological and historic sites to explore.
Closer to Carbondale, Giant City State Park attracts rappelers and rock climbers thanks to its enormous sandstone bluffs. No worries if you're not quite that adventurous, the park also offers hiking trails with breathtaking views of the bluffs — lovingly nicknamed the "Giants City Streets." Anglers will appreciate the fishing opportunities at several ponds, and if you need a break and a bite, the Giant City Lodge makes a great pitstop. If getting out on the water is more your style, Carbondale's got you covered with Cedar Lake, the city's reservoir. It supplies tap water for residents and provides lots of recreation opportunities — kayaking and canoeing are both allowed. There's also a public beach at Cedar Lake, in case you want to picnic or even catch a few rays.
5. Peruse The Farmer's Market
For more than 40 years, farmers from the land surrounding Carbondale have brought their crops to sell at the town's Farmers' Market. The tradition continues every Saturday morning April through November — rain or shine. Here, you'll find picked-at-their-peak fruits and vegetables, along with baked goods, meats, eggs, cheeses, honey, and even flowers. You'll also find handicrafts and art. Spending Saturday mornings here is a tradition for Carbondale locals; consider making it part of your visit, too.
6. Take In A Live Performance
There's no shortage of spots in town where you can snag tickets for a live performance or event in Carbondale. The Varsity Center, a historic former movie theater downtown, routinely hosts plays, concerts, and even film screenings. The McLeod Summer Playhouse, located on the SIU campus, stages a wide variety of musicals during its season. And for some especially sweet sounds, the Southern Illinois Symphony Orchestra presents its season at the historic Shryock Auditorium, also on the SIU campus. Classical works from legendary composers including Beethoven, Mozart, and Haydn are regularly programmed and performed by the orchestra, which includes faculty and students at SIU, along with community members.
7. Visit The Mall Museums
Carbondale's University Mall is much more than a shopping center. Yes, you can come here to peruse the stores, however, there are also two museums inside!
Since 1994, the Science Center of Southern Illinois has delighted budding scientists and is the perfect place to explore if you have younger family members with you on your Carbondale adventure. The museum was designed to encourage the development of natural curiosity and exploration through hands-on experiences. Here, you'll find dozens of exhibits where you can do just that — from digging for "fossils" to getting up close and personal with the animal residents, including iguanas.
University Mall is also home to the African American Museum of Southern Illinois. The museum's mission is identifying, preserving, and portraying the outstanding achievements of African American citizens. The museum, run by a volunteer staff, houses artifacts including photographs, Underground Railroad message quilts, literary works, and art. As the only African American history museum between Chicago and Chattanooga, it's well worth a stop.
8. Follow The Dragons
A fantastic hidden gem, Boo Rochman Memorial Park is a private park where the general public is encouraged to stop by. This place is probably like no other park you've ever visited. Jeremy "Boo" Rochman was a young Dungeons and Dragons enthusiast who tragically passed away in a 1994 car crash. His family created the park in his memory, and the delight visitors experience in coming here certainly keeps Boo's memory alive. Its centerpiece is a wooden and stone castle that's a jungle gym of sorts — including tunnels, stairs, and bridges. You might even find a unicorn amidst the creatures in the sculpture garden surrounding the castle. Yes, the crowd here might skew a bit younger, but the park is truly a marvel for all ages. While entry is free, consider leaving a generous amount in the donation box to help keep Boo's park fun and beautiful for generations to come.
9. Hit The Wine Trail!
You'll want to make sure you leave plenty of time during your Carbondale visit to sip, sample, and savor locally produced wines. The Shawnee Hills Wine Trail begins just to the south of town and includes nearly a dozen wineries. These are gorgeous, family-owned spots, set into the hills near Shawnee National Forest, and each offers its own blends and varieties. Driving the scenic trail and stopping along the way makes for a gorgeous and delightful afternoon activity. Many of the wineries have their own cafes, or you could opt to bring your own picnic supplies. Word to the wise: Pace yourself. Make sure you're snacking, and hydrate well if you're driving, or perhaps hire a car service if you'd like to do more than sample!
Pro Tips
While Carbondale's got its fair share of pubs and fast food (it is a college town, after all!) there are several excellent dining options to check out. Start your day off at Harbaugh's Cafe for some of the best biscuits and gravy around. Global Gourmet downtown is a charming bistro with a terrific patio, serving up tapas and other internationally inspired cuisine. And for a lighter bite, Longbranch Cafe and Bakery is a great bet. Power bowls, salads, and breakfast dishes take center stage here, and all of them are vegetarian.
Chances are, you're not going to be able to cram in all Carbondale has to offer into a single day. If you're considering an evening or even weekend stay, there are plenty of terrific lodging options in and around town. You'll find the mid-scale chain options. However, given its close proximity to the national forest and other outdoor attractions, you might want to look into a cabin. There are some luxe options just a bit outside town available on home-share sites.
Related articles: