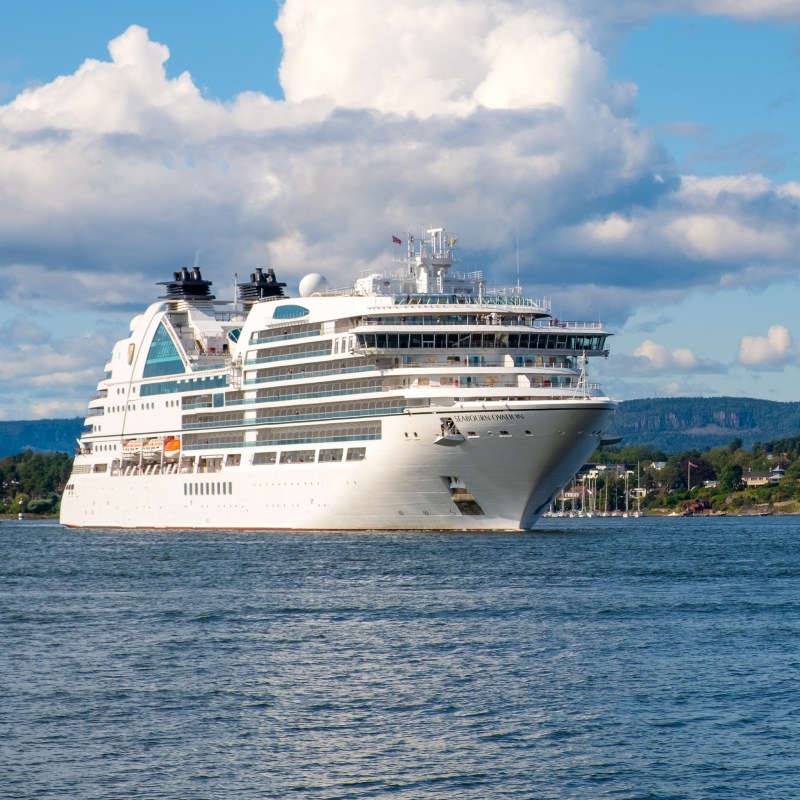 The coronavirus pandemic has caused some travel to be cut short or canceled. Now, however, the situation seems to be turning around.
Perhaps buoyed by encouraging news about coronavirus vaccine development, interest in cruises is climbing rapidly. As a result, many cruise lines are reporting strong interest — and bookings — for sailing in 2021 and beyond.
For example, Seabourn recently reported significant interest in its 2022 World Cruise: Extraordinary Horizons, which is already more than 50 percent booked for segments through its halfway point in Shanghai. Additionally, only limited space remains for those who want to depart from Los Angeles on the 145-day voyage for the full sailing or a shorter segment.
"We are really encouraged by the tremendous amount of positive interest and bookings for our 2022 World Cruise, which clearly demonstrates that now is the time to consider booking rather than later when suite availability may be limited or even sold out," said Steve Smotrys, vice president of Global Sales for Seabourn.
Oceania has also seen record bookings for its upcoming 2021 and 2022 seasons. For instance, the cruise line launched a Labor Day sale and saw record-setting booking numbers — with nearly half of the new reservations coming from first-time guests. The sale was the most successful holiday promotion in the company's history.
"The success of our recent Labor Day upgrade sale underscores the pent-up demand from our loyal repeat guests and incredible appetite from new first-time guests alike," said Bob Binder, president and CEO of Oceania Cruises. "We are especially encouraged by increased interest in small-ship luxury travel experiences from aspirational travelers and the continued support of our travel advisor partners."
Another cruise line seeing big booking days is Regent Seven Seas Cruises (RSSC), which set a new record for the largest booking day in the cruise line's 28-year history. That took place the day Regent opened its 2022-2023 Voyage Collection.
"The staggering response to our 2022-2023 Voyage Collection demonstrates the incredible future demand for the unrivaled Regent experience," said Jason Montague, RSSC's president and CEO. "Our loyal guests wasted no time in securing their perfect itinerary and suite. Last year's Voyage Collection launch day total was eclipsed after only 90 minutes."
Finally, there still is no date for when Royal Caribbean can begin launching the test cruises necessary to gain approval from the U.S. Centers for Disease Control and Prevention (CDC) to resume normal operations amid the COVID-19 pandemic. It is clear, however, that the company won't have trouble finding volunteers to sail.
"Royal Caribbean has some of the most loyal guests in the cruise industry, and we have been overjoyed with their interest to take part in our simulated trial sailings," the cruise company's spokesperson Jonathon Fishman told CNN Travel last week. "This week alone, we have received more than 5,000 emails, not including the tweets, comments, and messages across social media."
Hopefully, with the availability of a coronavirus vaccine, guidance from the CDC, and new cruise ship protocols, cruises can resume quickly. Until then, read up on some of our favorite cruise destinations from Hawaii to Antarctica!