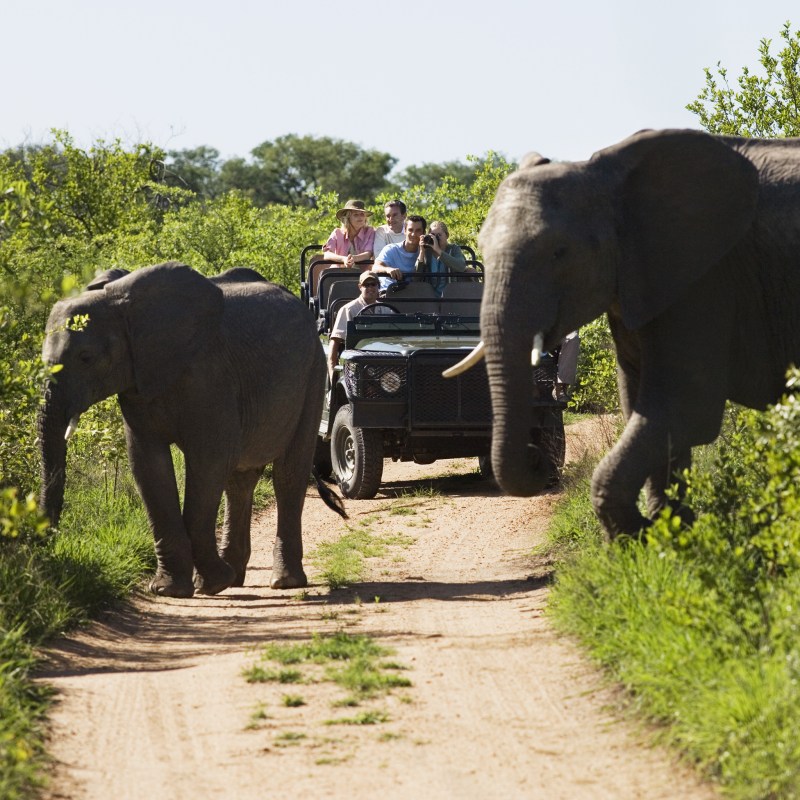 Luxury travel company &Beyond has announced two exclusive trips in early 2021 that will put international travelers up close and personal with nature in either South Africa or the Galapagos Islands.
But be prepared to pay for the experience.
Both trips (PDF) will leave from Sarasota, Florida. The lengthy flight to South Africa will be aboard an aircraft that features fully reclining flatbed seats, a stand-up bar and social lounge, a team of butlers, and an executive chef.
The South Africa trip is planned for February 15–26 and offers travelers a safari in two of the country's top game reserves, Kruger National Park and Phinda Private Game Reserve.
Between 40 and 66 travelers will be aboard the flight, with travelers split up upon arrival to make each experience more exclusive. Travelers will experience a variety of game drives in Kruger National Park as well as a search for rhinos and cheetahs at the Phinda reserve.
Each excursion includes safari guides, wildlife photography experts, and food and wine aficionados. Visitors will get up close for a rhino notching and dehorning experience or a conservation activity by experts leading the war on poaching.
The cost of the South Africa trip is $51,000 per person.
The Galapagos Islands journey will take place March 7–16 at a cost of $49,800 per person. This trip is limited to just 12 passengers.
Upon arrival in the islands, passengers will be housed aboard a yacht featuring luxury cabins with their own balconies and al fresco dining.
Visitors will explore the vegetation and species on the islands, listen to lectures from the staff of the Charles Darwin Research Center, and take Ecuadorian cooking classes. Guests will also be able to snorkel, paddle board, and kayak in the pristine waters.
Different departure dates for both trips can be arranged through &Beyond. More information can be found on &Beyond's website.
If you need some inspiration to go to South Africa, we've got you covered. And if you ever want to plan a trip to the Galapagos Islands on your own, check out our handy guide.