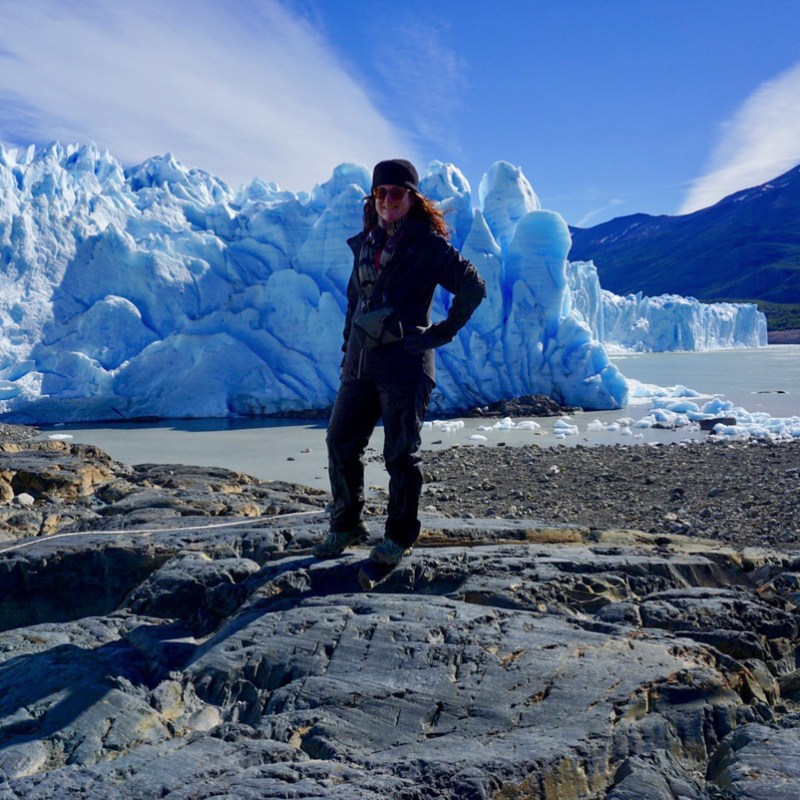 Being confined to one place has got me thinking about how much I love travel and the 25 countries and 150 cities I've seen over the past couple of years, as well as a few others I visited before I became a full-time nomad.
I've enjoyed all of my adventures, but my favorite places are the ones I can't wait to return to. Here are a few of them.
Cape Town, South Africa
I felt a deep, visceral connection with Africa in general, but Cape Town, South Africa, was the first place I visited that I felt I could move to. It's a fascinating combination of wealth, poverty, land, sea, mountains, and plateaus. I was touched by the profound sense of community in each neighborhood and how openly people talk about all that's wrong politically and ethically. I volunteered at a squatter camp, making me feel deeply humbled.
I was delighted with my hikes to Lion's Head and Table Mountain, and I miss my walks between Camps Bay and the V&A Waterfront as well as in the vineyards near Hout Bay.
Highlights of my time in South Africa were my tour of Woodstock Street with Juma Art Tours and my intimate experience of the Khayelitsha Township.
Cusco, Peru
Cusco, Peru, is a beautiful city, once you acclimate to the altitude. Arequipa is a close second, but Cusco's narrow cobblestone streets where vendors and colors intertwine are simply magical.
I met with a shaman at the Museum of Sacred, Magical, and Medicinal Plants who gave me a reading based on coca leaves. I found myself so out of breath from the uphill walk to get there that arriving felt like a huge accomplishment. I was stunned at how accurate the reading was.
The food is delicious and affordable, and Cusco is the gateway to Machu Picchu. It's a city you must see at least once in your life.
El Calafate, Argentina
The water views of El Calafate, Argentina, that I saw from the plane made my heart leap. I stayed at the Terraza Coirones Hotel and was stunned to silence by the beauty of the nearby Lake Argentina.
Though the town has a definite tourist focus, if you walk a block off the main street, you'll discover a more authentic feel. On my first day there, I went to Elbar for a snack. The staff taught me all about yerba mate and how to drink it. Since then, it's been an obsession.
Outside the city center is a walkway along the lake. I fell in love with the local dogs. They're extremely friendly. They lie at your feet and will follow you if you pet them.
Of course, the main reason to come here is to see and hike the Perito Moreno Glacier, a must-do activity in Argentina. I used the Hielo & Aventura company and loved it. If you have time, the glacier cruise is unforgettable.
Islas Del Rosario, Colombia
Colombia was my introduction to South America, and it blew my mind. I went with concerns about guns and drugs. Instead, I discovered a nation of great people, excellent food, and some of the best coffee in the world. Some friends and I chartered a boat from Cartagena to the Islas del Rosario, and I couldn't believe the color of the water. Lunch was carried straight from the ocean and cooked in front of us. It was a tropical paradise in an already paradisiacal nation.
Uvita, Costa Rica
I started my journey in Costa Rica and ended up in Uvita by accident. I had a mishap just before and almost gave up my nomadic life. Instead, I made a last-ditch effort to continue and found myself at a magical hotel complete with a lush jungle and beach. I ended up having a deeply spiritual encounter, meeting friends I'm still in touch with two years later, and getting so hooked on the Happier Than A Billionaire book (about an American couple that moves to Costa Rica) that I interviewed the author a year later.
Uvita is a tiny town with a waterfall and a laid-back vibe. I highly recommend the Hotel Samsara, a budget hotel with the best margaritas I've ever had. The owners are from Cuba and will make your stay perfect.
Easter Island, Chile
I still can't believe I made it to Easter Island. It was a dream I didn't know I had, and I will treasure it forever. I flew there on a Dreamliner for less than $300 round trip from Santiago. The plane was amazing, and the LATAM staff was even better.
The history of the island, especially the Moai, is still a bit of a mystery. If you go, invest in a tour guide to explain it to you. If you speak with them, you'll also learn fascinating things. There's no university on the island, so students have to go to mainland Chile to continue their studies, and some residents are so closely related to everyone on the island that they have to marry outside their population.
Horses and cows roam freely. There is no place on Earth like Easter Island.
Hanoi, Vietnam
Hanoi, Vietnam, is definitely one of the most fascinating cities I've visited. Weaving through the sea of motorcycles was both terrifying and exhilarating. After overcoming my fear, I noticed there was a rhythm. When I found my place in it, I crossed. I sometimes saw entire families sitting together on one bike.
Combine this with Vietnamese coffee, picturesque neighborhoods, and amazing food at low prices, and Hanoi is a winner. There are unexpected sights and sounds at every turn.
Check out the Orchid Cooking Class for one of the best handmade meals you'll ever eat, complete with instructions and ingredient lists to take home with you.
Madeira, Portugal
I celebrated my 50th birthday in Madeira, Portugal. I found a blend of Europe, Africa, and the tropics. Traveling on both sides of the island in a day, I found vastly different climates and temperatures. The hills were so steep that I couldn't imagine how the cars could travel up them!
I drank the local rum, drove go-karts on a professional race track, stripped down to my bathing suit in public (with a towel) to swim in a beautiful grotto in the rain, and saw beautiful views and sunsets each day. I ate black scabbardfish with bananas, slid down hills on a toboggan, and tried an escape room in Funchal.
For a rather small island, Madeira is chock-full of interesting activities
Rio De Janeiro, Brazil
Rio de Janeiro, Brazil, is another fascinating city I've been. Everything is built in and around rocky mountains. Every view from every place in the city is breathtaking, and I wanted to spend more time at every attraction I visited. I was told the city was dangerous, but it felt very safe. Walking in places I'd only heard about in songs, like Ipanema Beach, was surreal.
I learned to dance the samba in a church, and I found the Christ the Redeemer statue to be as spectacular as it looks in pictures. From the base, it seems impossible to get to — it's mind-boggling to think how they built it. When you get to the top, all of Rio is around you. I was spellbound, and I plan to return soon.
Bayeux, France
Back in 1986, I spent a month with a host family in Louvieres, France. They introduced me to Bayeux, France, and I have returned almost every year since. The Bayeux Tapestry is a must-see, and don't forget to look at the top and bottom of it, or you'll miss the naughty bits!
I've visited the Bayeux Cathedral with my host mom so many times that it feels like home, but my absolute favorite place in the city is the Confiserie Reine Mathilde. They make the best mocha cake in the entire world, and I order it every time I'm there.
Reykjavik, Iceland
The first time I traveled to Reykjavik, Iceland, I felt like I'd landed on the moon. I'd never seen landscapes like the ones I saw there. For my birthday, I treated myself to a Blue Lagoon package and was the first person into it that morning. I have photos of it with nobody else there.
I didn't get to see the Northern Lights, so I returned in 2017. Though Iceland has become quite touristy, I almost broke down in tears when I saw the lights for the very first time. It was so emotional that when I flew home, I made a last-minute decision to fly back the next day because the forecast for the lights was so good.
My favorite cities in the world are a blend of the wonderful people I've met, the food I've tried, the coffee and wine I've drunk, and the activities I've experienced. Though I'm momentarily stuck in place, my memories remind me how enriched I've been by these wonderful experiences.