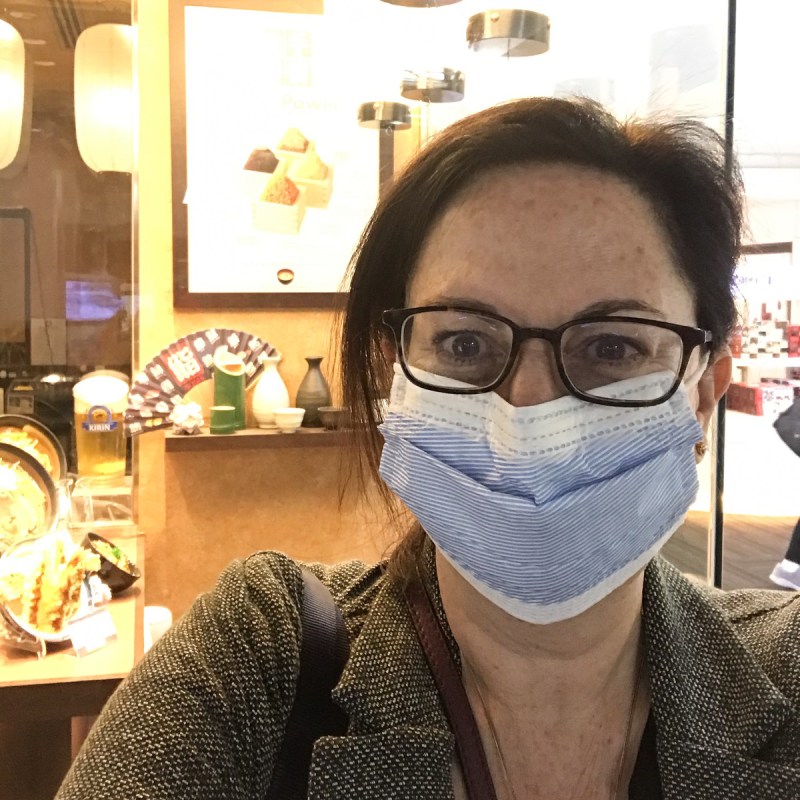 I began my vacation in Southeast Asia just as the coronavirus started to cross international borders. Here's how my story played out.
A Dream Trip To Thailand
Last November, when I started planning my trip to Thailand, elephants were on my mind — and not the elephant that is now always in the room: coronavirus or COVID-19. For years, I had dreamed of visiting the jungles of Northern Thailand to see the pachyderms that have been rescued as part of the Golden Triangle Asian Elephant Foundation's conservation efforts.
So when I received an invitation from Anantara to not only visit, but also be one of the first to experience the immersive Jungle Bubbles in the middle of the elephant habitat, I was over the moon.
The dates in late February and early March worked with my schedule, and I excitedly added the travel plans to my calendar. I also decided to spend a few days in Malaysia on the beach. My flight was scheduled to depart on February 24.
Deciding Whether To Stay Or Go
Should I skip the elephants? That's what I kept thinking as the coronavirus first started to trickle into my news feed in February. In those early days, the threat seemed to be entirely contained in China, and mostly around Wuhan.
I visited the State Department website, something I always do before going abroad, and there was a very reassuring Level 1 designation for both Thailand and Malaysia. Since France was at a Level 2, it seemed fine to travel. (These days, the State Department has a global Level 3 warning for all international travel.) I also called the organizer and was told that there were no reported cases of COVID-19 in the country, thanks to a closed border with China. Tourism was still robust — one of the reasons the country earned the nickname of Teflon Thailand — and the World Health Organization wasn't warning against travel to Southeast Asia.
As a professional travel writer, I'm committed to keeping a wide and balanced worldview and not giving in to panic. I had spent a good deal of time in Southern Africa when Ebola was gripping the Congo. "It's a continent, not a country," I told people over and over. Assuming the same attitude, and not having an idea of what was coming, I decided to make the trip.
Speed Bumps Along The Road
Things got a little stickier as February ticked along. My original tickets were issued by Cathay Pacific, and I was scheduled to stop in Hong Kong. After American carriers stopped service into and out of China, I wisely changed my route. I was rebooked on Japan Airlines, which meant traveling through Tokyo (a city that wouldn't prove to be problematic until later).
Of course, as my travel date got closer, cases started to escalate. And then the Diamond Princess was quarantined off the shores of Japan. Once again, I considered canceling. But all of the cases in Japan were contained on the ship at the beginning of the outbreak, so I decided to carry on. Then, just as I left the United States, Italy began to lock down the north.
I had no idea what was to come, so I boarded the 14-hour flight to Japan. At Narita International Airport, I met several other Americans who had changed their plans to fly Cathay and had chosen to transit through Japan; we all had the same seemingly good idea. We chatted through our face masks, walked by the airport's large bank of fever-detecting heat sensors (something I was familiar with from my time in Africa), and were asked before we boarded the plane to Bangkok, "Have you been on the Diamond Princess? It's against the law to lie." We all answered in the negative, and on to Bangkok we went. Honestly, though, I wasn't feeling quite as confident as I had when I was leaving New York.
On board, I scrubbed down my seat with sanitizing wipes, used Purell repeatedly, and donned my mask, as I do on all flights.
Teflon Thailand
Things in Thailand seemed truly normal. The traffic was as terrible as it always is, and my resort hotel, the Anantara Riverside, was filled with tourists, including a number of European families with small children. I attended a fundraising event for the Golden Triangle in Bangkok that required all attendees to have a temperature check before they entered, but the room was completely full on Saturday night. The Grand Palace didn't have the usual crowds, but when I asked a guard about the empty plazas at the popular tourist attraction, he told me it was the lack of Chinese tour groups that made it feel so uncrowded.
At the Golden Triangle, I had the elephant experience of a lifetime. I walked with giants, fed bananas and sugarcane to friendly females, and spent a night in a Jungle Bubble — the first American reporter to do so — listening to the quiet sounds of the forest and the chomping pachyderms. I learned so much from my time with the elephants, and with no news from the outside world, everything felt wonderfully relaxed.
It was nice while it lasted.
Worry Sets In
As I left Thailand for Malaysia, I heard that Japan was closing all schools for the month of March, which was concerning.
I started to worry — a lot — about whether or not I would be able to get home. I spent hours researching alternative routes to the New York area where I live, but Japan Airlines hadn't canceled my flight, and I was due to fly home in a few days, so I didn't change my plans. But I was getting more concerned every day.
All Quiet On The Malaysian Beaches
When I arrived in the Malaysian resort area of Desaru on March 2, it was quiet — really, really quiet. At the airport, I was handed an affidavit to sign before I could enter the country; I had to swear that I had not been to Wuhan. While entering and leaving the country, my passport was searched for Chinese visas, and my forehead was scanned for temperature checks. A staff member at my resort told me they were operating at 10 percent capacity, since few people were traveling from Singapore, their main market.
The Long Road Home
Ten days after I arrived in Southeast Asia, it was time to travel home, and I can honestly say I was no longer as confident as I was when I first left the U.S.
The airport was noticeably less crowded; the lounges, too. I had my temperature scanned at every entrance and throughout the airport. Every plane had myriad vacant seats, which wasn't the case on my first flights. Although the Bangkok airport was still busy, Narita seemed nearly empty. I walked down long hallways with just a few fellow travelers. The lounges were nearly deserted. On my trip to Thailand, the Japan Airlines lounge in Narita provided self-service food; now there were only prepackaged items served by a gloved and masked attendant along with apology notes about the new measures.
On the plane, I had an entire row to myself in business class. Flight attendants wore masks for the entire journey, as they had on the outbound portion of my trip, and they made announcements about extra cleaning efforts.
I held my breath and tried my best to avoid people while anxiously waiting for the plane to take off, afraid that doors were going to start to close around the world and that we wouldn't be able to land in New York.
Home At Last
I arrived at John F. Kennedy International Airport 14 hours later, on March 5, and I walked right in like there was nothing going on in the world. There were no heat scans, no thermometers, and no questionnaires. No one looked at the stamps in my passport. Nothing. Nada. Just a "welcome back" from the customs agent. It all seemed, well, weird.
It turns out that I returned at almost the same moment as Vice reporter Julia Lindau, who had flown from Italy, where she had been reporting on the virus's spread; she alerted the nation on Twitter that she had received no screening. Was there truly no coronavirus concern in the U.S.? I thought. Had I been worried for no reason?
The New Normal
That was a little over a week ago, when many still believed that the virus wouldn't fully infiltrate the U.S. But as I write this, Italy is completely locked down, the president has banned flights to and from Europe, Broadway has gone dark, Disney parks are closing their doors, and my son's school is making a plan for remote learning. Toilet paper is nowhere to be found, and I've fished every small bottle of hand sanitizer out of our junk drawers. I feel like I'm in the middle of a pandemic movie in a way that I didn't when I was traveling in Asia.
Would I Do It Again?
This is a question I've been getting asked — and one that I've been asking myself.
Honestly, I would. If we are guided by fear, we'll never leave the house, explore new cultures, meet new people, or discover new interests, all things that drive the way I live and work. And seeing how other countries handled the oncoming threat — temperature checks in public places, asking passengers questions, communicating within the travel industry — helped me understand how important exchanging information is, another reason to travel now and always.
I do wish I had come home a few days earlier, before I started to worry about whether I would be able to return easily. That was an important lesson in listening to my internal voice.
For now, I am very happy to be home and am settling for armchair travel until the State Department tells me otherwise.
Here's to hoping that we can all get back on the road soon. Until then, keep safe — and keep washing your hands.