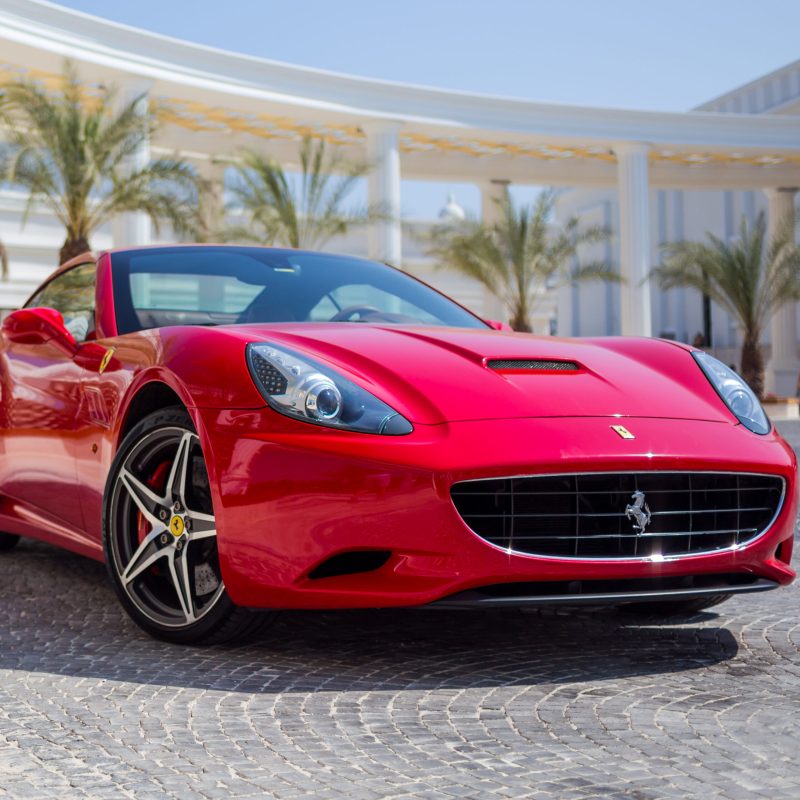 There's no better feeling than heading out on vacation. You've saved your money, done your homework on your destination, and planned well for your break. If you're heading out on an extended road trip, or simply going from Point A to Point B once your flight lands, one way to really boost your vacation experience is to rent a luxury car. Here are a few reasons — some fun, others practical — why you might want to consider it for your next vacation.
1. You'll Save Miles On Your Vehicle
Heading out on a cross-country road trip can be tough on your car. It obviously racks up the miles, but can also really add to wear and tear, and even push an older vehicle over the breaking point if you're headed through challenging terrain like mountains. The last thing you want is to have a stall or blow-out cut into your vacation time and budget! Renting a luxe car will keep your main ride at home, and you cruising on through whatever the road might throw at you.
2. The Safety Features And Tech Are A Major Plus
A top-of-the-line luxury vehicle looks great, rides like a champ, and will help keep you safe. That's because loads of new top-of-the-line safety tech comes standard in top car brands. Rear cross-traffic, blind-spot, and forward-collision monitoring, plus automatic emergency braking are among the safety features you'll want to have, and they will be included in luxe car models. Many of these vehicles will also have state-of-the-art GPS systems, which will keep you well-navigated and on the right track when you're on the open road. Also, look for built-in GPS-based emergency call services in a vehicle. These will give you peace of mind if you need roadside or other assistance.
3. You'll Have More Comfortable Ride
Even in the closest families or relationships, you still need your space, especially when you're on an extended road trip. There's nothing more miserable than being squished up and uncomfortable when you're logging big-time miles on vacation. A luxe rental will likely provide you extra room with a larger cabin — and that means more leg space and storage options. Also keep in mind that the space has been specifically engineered for maximum comfort. From better supports, heating options, and even massage choices in the seats to a smooth, comfortable, and quieter ride, luxury cars will take your driving experience to the next level.
4. It Might Be Cheaper Than You Think
Rental car companies routinely offer deals and steals — including free upgrades — especially for repeat or preferred customers. Do your homework online beforehand, and you might be surprised by your options. Stack them up side by side with the wear and tear costs on your personal vehicle, and you very well might find that it will actually cost less to rent a luxury vehicle for your next road trip.
5. It Ups The Fun Factor On Your Whole Vacation
Finally, there's no denying the fun factor when it comes to renting and riding along in a luxury vehicle while you're on vacation. The thrill of driving a top-end model is going to boost your holiday experience, no matter if you're road-tripping or grabbing your rental once you've reached your destination. It will have a superior entertainment system, giving you multiple options for music, podcasts, or even movies to keep you occupied on the go. It will handle the road well, be a joy to drive, and make the miles zip by. Finally, don't underestimate the thrill of a new-car smell and turning heads in it while you're on vacation. We love hopping into a brand-new luxe car that we don't get to enjoy every day at home; it's the terrific way to start your vacation off on a fabulous foot. Besides, taking it over the top is part of what vacation travel is all about, right?
Whether your rental will be your chief mode of transportation or is simply getting you from place to place once you land, it can be worth it to explore a luxury option for your next trip. If you're taking the plunge, further cut your costs by limiting drivers and educating yourself on the best insurance options. If you're lucky, your pre-existing car insurance policy and credit card might provide you with all the coverage you need.
Hertz's Ultimate Collection and the Exotic Car Collection by Enterprise are popular options, and depending on where you're traveling, you may be able to rent from a high-end local fleet as well.
Want to go all out? Here are eight luxurious perks you might get with hotel butler service.