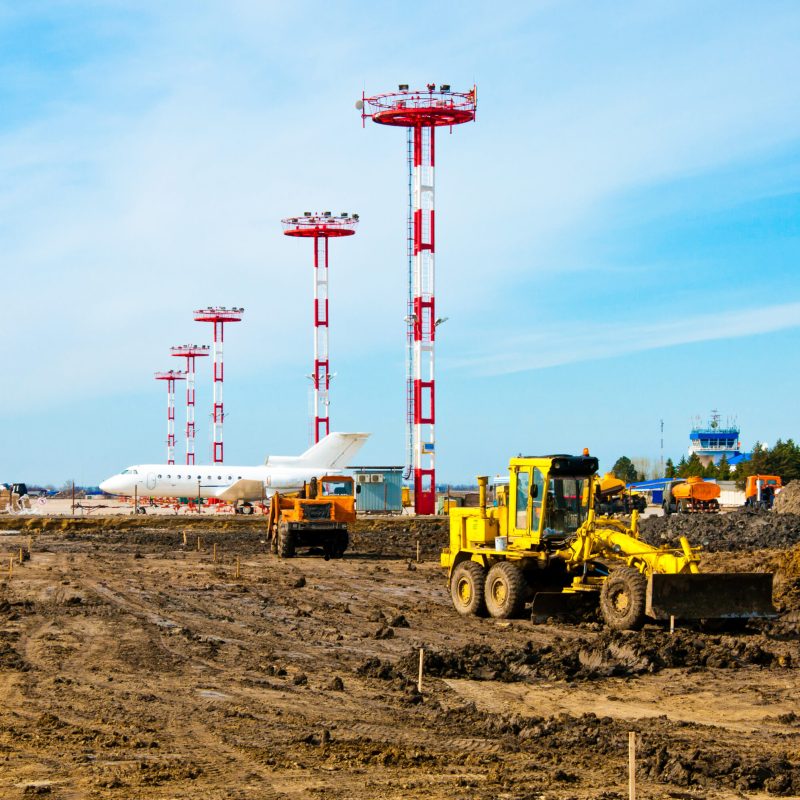 For many travelers, flying is a preferred mode of transportation that make long distances feel much shorter. Not to mention the idea that flying can take away a load of stress and add a large convenience factor. Unfortunately, however, if air travel is your chosen mode of transportation for summer 2019, things could get complicated. Construction work being conducted at the John F. Kennedy Airport results in the closing of one of its four runways, causing multiple delayed flights. However, the major slip-up in air travel this summer involves the temporary removal of Boeing 737 Max planes from major U.S. airlines' schedules due to two fatal crashes in March 2019 and October 2018. This huge change has caused numerous flights to be canceled — inconveniencing flyers everywhere.
Construction At JFK Airport
New York's John F. Kennedy Airport (JFK) is taking on a new paving project that will shut down runway 13L-31R, the runway that handles around one-third of JFK'S arrivals. According to a report published by The Points Guy, the Port Authority of New York and New Jersey said the runway is closing because it is nearing the end of its useful lifespan and the Authority wants to "ensure the long-term safety and viability of the runway".
JFK Airport "has more than 61 million customers annually and more than 455,000 flights a year," according to The Points Guy.
Once completed, the runway will feature the newest landing technology.
The runway closure is supposed to run through November and will cause several delays — sacrificing on-time arrivals.
Boeing 737 Max Crashes
Probably the largest issue in travel this summer will be due to the Boeing 737 Max crashes.
In October 2018, the first fatal crash of a Boeing 737 Max plane sent flight 610, headed for Pangkal Pinang, crashing into the Java Sea after departing from Jakarta, Indonesia. The crash killed all 189 people on board.
In March 2019, the second fatal crash of a Boeing 737 Max plane took place as flight 302 to Nairobi, Kenya, departed from Addis Ababa, Ethiopia, and crashed in a rural area southeast of the city. The crash killed all 149 passengers and the flight's 8 crew members.
As of late June, the FAA has identified an additional requirement during simulator sessions that Boeing will need to address through updated software changes. These updates could cause additional delays for airlines eager to get the planes back in service. Carriers including American, Southwest and United have all removed the aircraft from their schedules until after Labor Day.
Popular U.S. Airlines Prompted To Cancel Flights
United Airlines has chosen to remove Boeing 737 Max flights from its schedules through August, which has resulted in the airline having to cancel 2,410 flights in June and July. Southwest Airlines has also decided to remove the 737 Max planes from its schedules and will keep its 737 Max fleet out of the sky until early August.
American Airlines had originally announced that it, too, would be keeping its 737 Max planes grounded through August 19, but recently have amended that decision. On Sunday, June 9, American Airlines announced that it would extend the cancellation on all of its 737 Max planes through September 3. According to CNBC News, the 737 Max planes account for 24 of the approximately 900 aircraft American Airlines has in its fleet, and this leads to 115 flights per day having to be canceled until the planes are deemed suitable for flight.
Boeing has already completed a software change on the planes, but it has not yet been cleared by the Federal Aviation Administration (FAA) or the FAA's international counterparts. The FAA has not announced when the planes will be ready for flight again, but it is expected that they will be back in the skies by the end of the year, Boeing CEO Dennis Muilenburg told CNBC News.
Even if your flight was not scheduled for the 737 Max, it is still possible that the plane's grounding could have some effect on other flights. This is due to the fact that airlines have to "move aircraft around to service other high-passenger routes," according to CNBC.
Despite the massive changes to summer flight schedules, American Airlines is still trying to accommodate its passengers as best as it can. Travelers with canceled flights due to the 737 Max planes being down can request a refund if they choose not to rebook their flights.
American Airlines has high hopes for what the extended cancellation will mean for business, as a representative told CNBC News. "By extending the cancellations, our customers and team members can more reliably plan their upcoming travel on American."
Keep in mind that air-travel hold-ups this summer don't have to ruin your trips. Just remember to keep a close eye on your scheduled flight and check with your airline for possible updates.